Alright, let's see what we have here…
These are the textured ribbon tubes I made out of Bronze clay while I was waiting for my peacock to dry.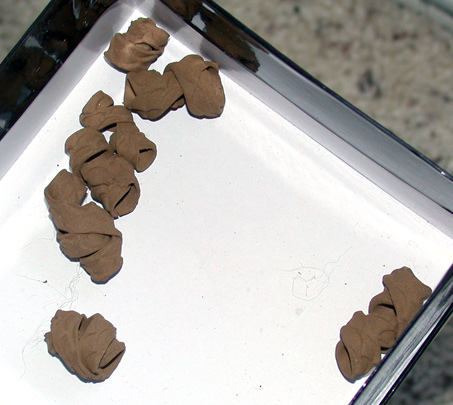 Here's the peacock. Bronze over cork, some copper accents, and one inset eye. His bottom needs to be finished properly (the edge, all around the whole thing, is jagged) and I need to drill holes for the feather bits.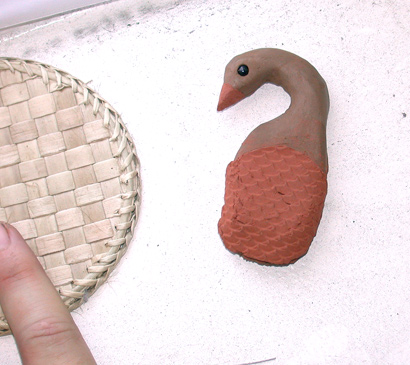 These are my first silver tube beads... but even after tumbling for three hours, there's still white to be seen. I wonder what else I'm to do or what I should do differently.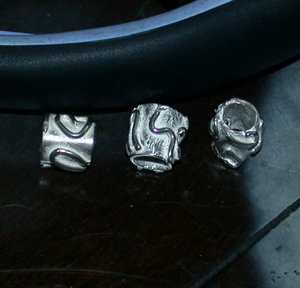 And these are my mismatched caps (not oxidized yet) and a lesson... hammer VERY lightly on finished PMC.