(Sunday: Gabe's using the internet at the moment and I'm not in the mood to try hooking up our router so we can both be online at the same time. Which explains why some of this blog entry was written yesterday.)
My body aches and is very tired. I spent the entire day doing some deep cleaning on the apartment. I wanted to take advantage of a rare day with no kids and no hockey. The place looks good now… but I'm beat.
Gabe ended up here even though he's supposed to be at his dad's tonight, but it's okay… he even helped me with some of the cleaning.
He got home in time to watch the last half of the Superbowl game. I even think the team that he wanted to win was the one that won. It's been a LONG time since I've been interested in watching a football game, though.
New Jewelry Listings
I got three necklaces listed. I have two bracelets and a pair of earrings to go but they'll go up tonight or tomorrow.
Anyway, here are the necklaces… Lampwork by Alex Spinglaschell and Candice Mathewson.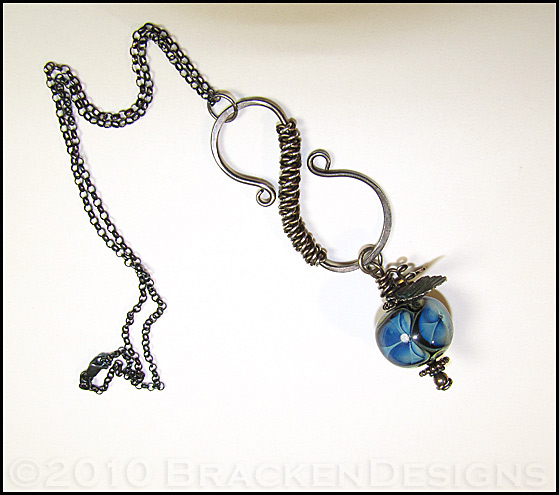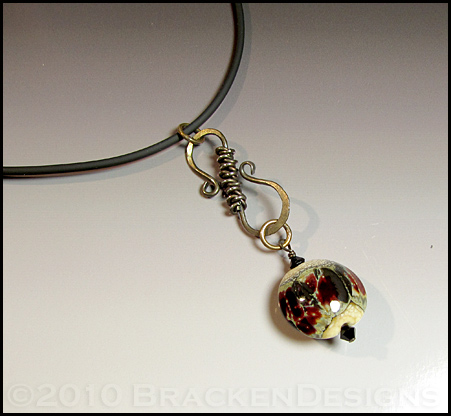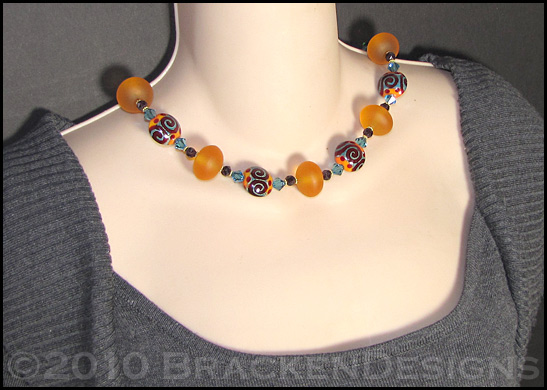 Just click on one of the photos to see more info.
Featured Artist
I have a fabulous artist to introduce you to. Not only is her work beautiful in its own right, but check out the INSIDE of her pieces. This is the epitome of my motto: The Difference Is in the Details.
BTW, take advantage or her low prices… my guess is they will go way, way up as soon as her fantastic talent is recognized.
Her name is Vena and her Etsy store is
VenaYvonne
. Here are a few of her pieces.
Look at the inside!
Don't Do It!
Now, here's an example of the more "stream-lined", "minimalist", "non-cluttered" Laura. I saw a CraigsList posting today where someone was giving away two years worth of Photoshop magazine. And I'm thinking, "Wow, think of all the things you could learn about Photoshop that you're not making use of at the moment."
But… then sensibility hit me. A) I don't have room in the apartment for more things. B) I won't take time away from everything else I do in my life in order to READ these magazines. C) I must push from me the notion that I have to be perfect at everything and just learn something when I have a particular need for it.
That's one of the problems with the internet (that last one, there). It gives us the opportunity to know/learn about so many things, but that can get quite overwhelming quite fast.
I am one who spreads herself too thin. It's tempting… to have a finger in 8,000,000 pots. But it's not productive.
As a matter of fact, this past week I've been pretty scarce on a lot of the online venues where I hang, chat, and read.
see more
Lolcats and funny pictures