VERY glad it's Friday.
Took Gabe to Dublin (for his ride to Valencia). Playdowns. I hope I get timely updates.
I'm texting him semi-final updates (Canada is up, 2-0).
Registered Mon for round two (Pacific Division?) of the girls selects tryouts. The price took me by surprise, but it is room and board. It's not really expensive when you think about it, I guess... I just wasn't ready for it. :-)
Next I'll make her flight arrangements.
JEWLERY
I'm experimenting with some decopauge tonight.
I also want to plan a project that I can do in metal clay this weekend.
Here are the latest additions to the website (click on a pic for more photos):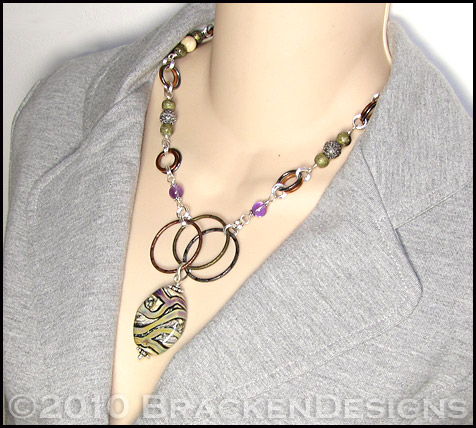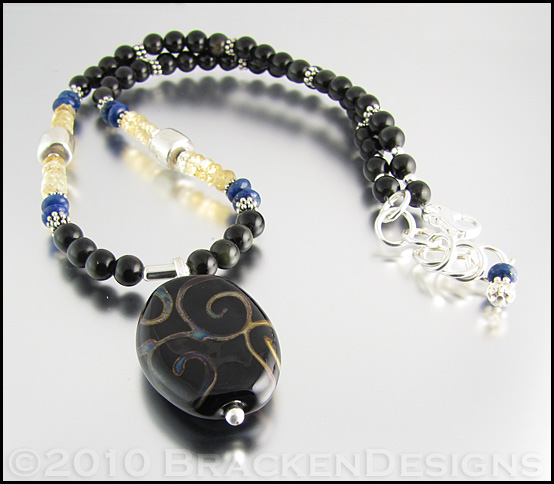 And here are two from my Law of Attraction line:
Treat Yourself How You Want Others to Treat You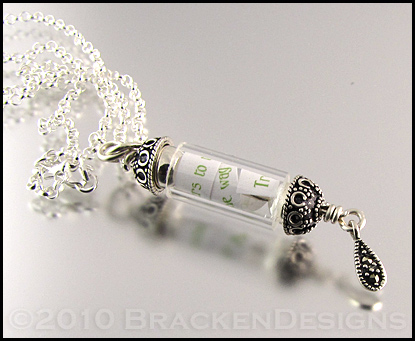 Emerald, Ruby, Sapphire in Glass Bottle on Sterling Silver Chain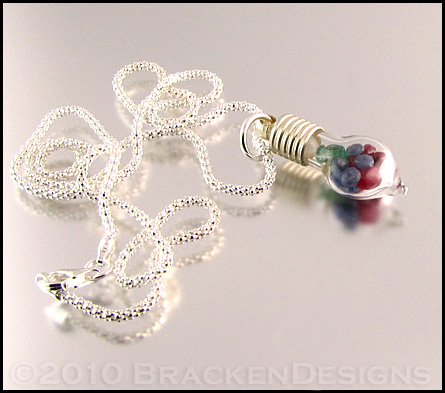 Oh, I finally got into an Etsy team. Turns out I merely needed to apply to one who takes everyone. :-) They seem so super friendly and there's some awesome talent.
Well, I'm going to go back to the game now.
Just out of curiosity... if a wild animal (held in captivity) has already killed two people, why would you keep working with it? Perhaps I'm missing something, but that's how it seems from my angle. This is not commentary on working with wild animals. This is merely confusion over why you would allow animal trainers to work with something that has already killed two people. I certainly hope they don't end up killing the animal (for doing what I'm guessing comes naturally to it)... like they did with the Tiger at our zoo a few years back.