Got out the etching stuff today. Learned that I definitely need some practice. Ha!
When I get to the finished product, I have a hard time figuring out what my piece looks like because shiny copper and patina'd copper look almost the same to me. Only in MY pieces, mind you. I seem to be able to see the difference in other people's pieces. I truthfully don't understand this at all. Shrug.
Anyway, I'll photo the two pieces tomorrow probably and show you in my next blog post.
Otherwise, I did get some new listings up…
Long Necklace of Pink and Blue Peruvian Opal in Sterling Silver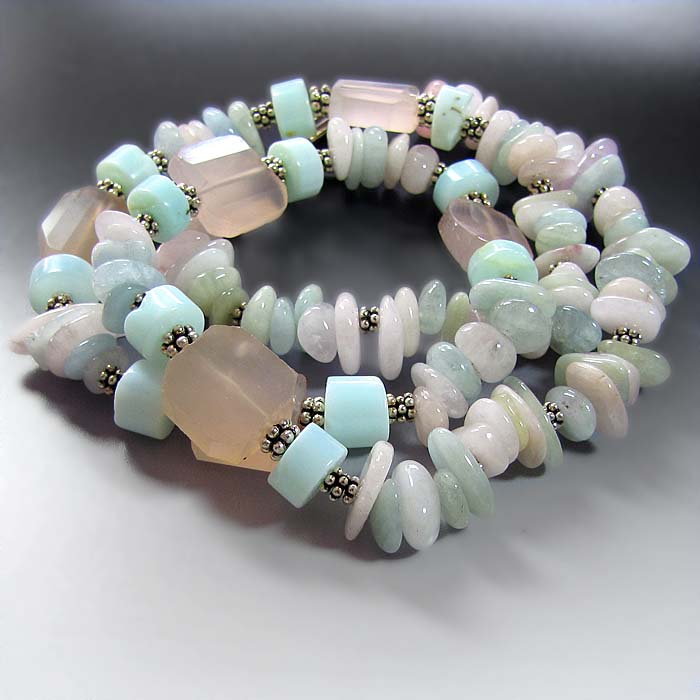 Two-Strand Bracelet of Bright SRA Lampwork Glass Beads and Sterling Silver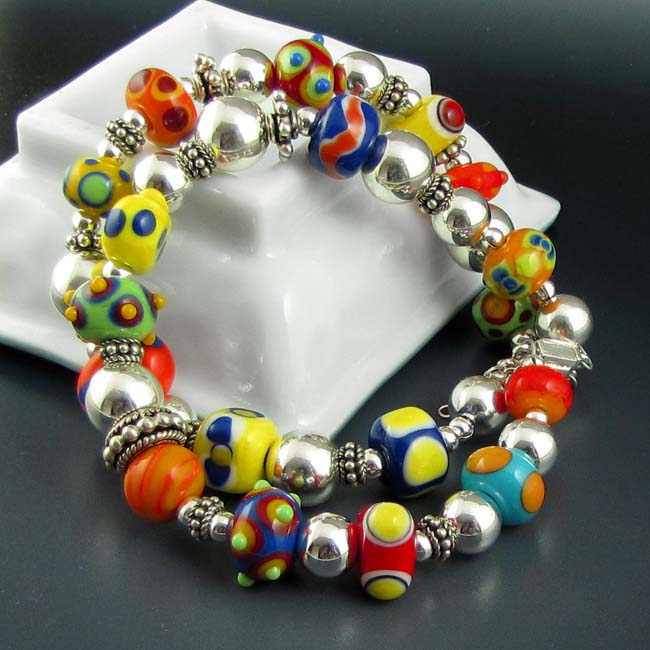 MISC
Wanna see a close-up of a lightning strike? I don't know why, but this totally intrigues me.
Click here to go to WIMP for the video
And how about this…
By day, a red tide is unsightly and uninviting, with water the color of coffee. But at night, during this unusual phenomenon caused by a plankton bloom, the waves are a brilliant, almost neon blue.