NEW JEWELRY
I listed some new pieces today. As always, click on a photo for more info.
A bit of lampwork and a LOT of Bali silver.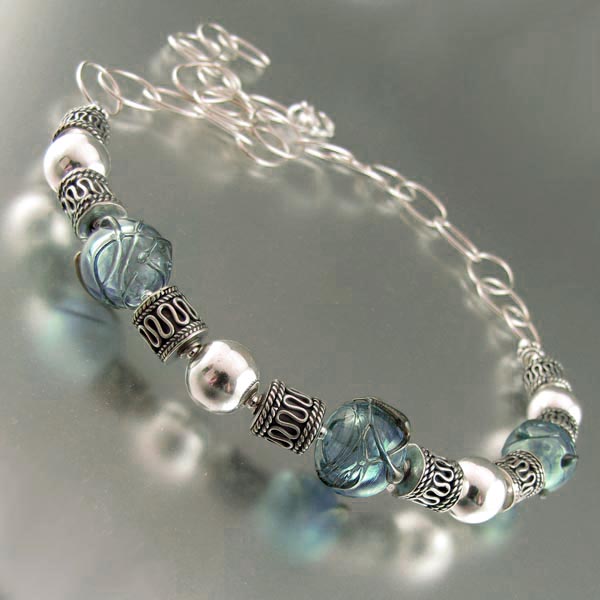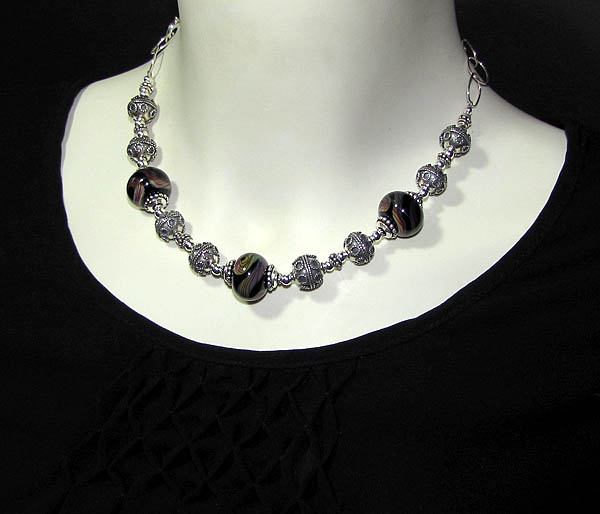 FEATURED ARTIST: JC HERRELL
As promised, I want to introduce you to one of my favorite lampwork artists. Her name is JC Herrell and she has her
regular website
and an
Etsy store
.
AND… she was kind enough to let me show you some of her totally awesome beads on my blog today.
If you have a chance to meet JC at one of the bead shows, say hi and introduce yourself. She's a totally warm and friendly person.
And yeah, this may be a repeat… some people are worth repeating. :-)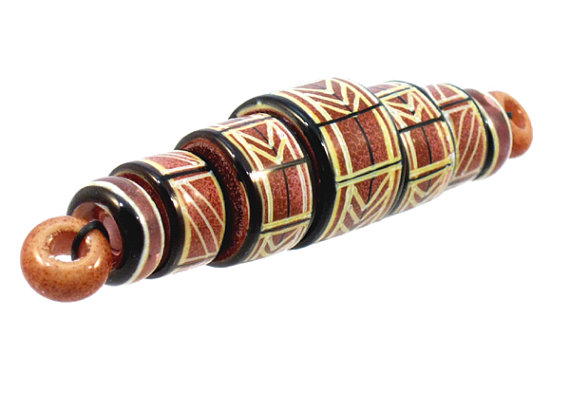 Please check her out next time you're in the mood for some bead buyin' action.
SELLING YOUR SCRAP SILVER AND GOLD
I can now tell you with first-hand experience under my belt that
MidWest Refineries
are awesome. 95% for gold and 90% for silver and a pretty quick turnaround. I don't know anyone else who can beat their prices.
FOLLOW-UP COMMENTS
You are quite right, IAM (
comment
on Sept 23rd's post). It certainly CAN be played both ways. I do think women suffer the greater brunt of the effect, however, but yes, anyone can be manipulative.
Remember that your thoughts are the primary cause of everything.