So I walk into the kitchen this evening (after walking Bear) and the kids are emptying the dishwasher and I hear something about "free will".
"Oh, I say… what are you talking about?"
"We're having a philosophical discussion," says Monica.
"Monica said God made her drop the water bottles," Gabe added.
I informed them that DIDN'T count as a philosophical discussion.
So here we are now… dishwasher running, laundry going, and the kids are sitting down with their homework (which is WAY more than I think it should be, but what do I know). Actually, Gabe's helping Monica with her Algebra/Trig… whew… thank goodness for our resident math genius.
Jewelry
I finally got some listed. Had a new camera… returned it… trying different things to get good pictures… life goes on. Gotta show you my new $6 photo cube… I'll post it on
GOING GREEN JEWELRY
after I post this.
Here are thumbnails of what I listed today. If you want to see the larger photos, just
head on over to the store
… it's all there, with IN-YOUR-FACE type photos… or click on one of these little pictures.
I have three more bracelets to list, but two of them still need photos (got the model shots already!... here's a sneak peak…).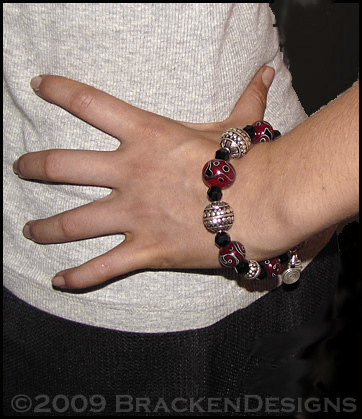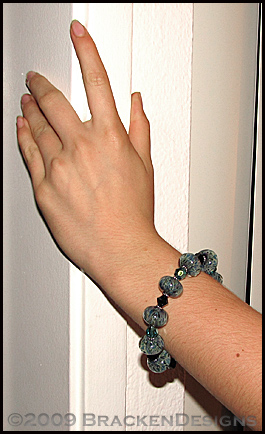 Well, I don't really think I have too much more to say at the moment. I have a mound of clean laundry to put away and I still want to post on my other blog.
TTYL!
see more
Lolcats and funny pictures
see more
Lolcats and funny pictures
see more
Lolcats and funny pictures
see more
Lolcats and funny pictures