Yes, it's been awhile. I loved traveling with Monica to her end-of-season hockey championships, but now I'm glad to be back home and back to work (the work I love). See the end of this blog post for info on how the end of Monica's season turned out.
I've been doing a lot of kiln testing so I can get the firing schedules just right for my metal clay projects. Sometimes when you combine the clays, you have to adjust for variations in the outcome.
Here are some of my latest pieces listed. You can click on any jewelry photo to see if the piece is still available. To see everything that is currently available,
click here
.
First up are the three necklaces I made for the Spring 2013 issue of Wirework magazine. This is an art nouveau take on an Egyptian lotus design.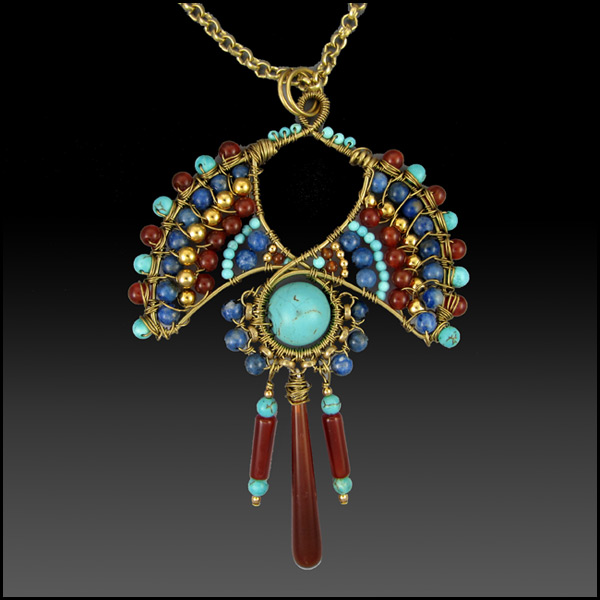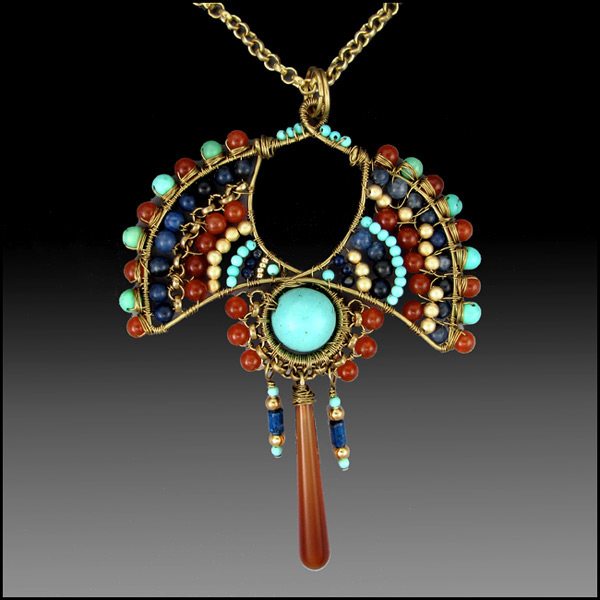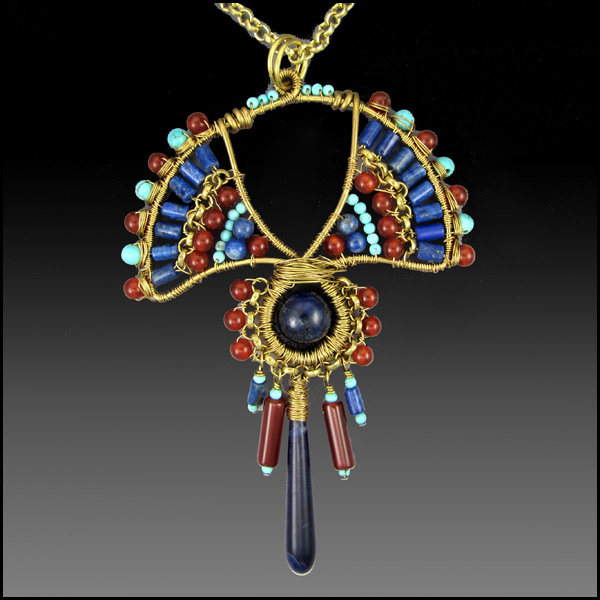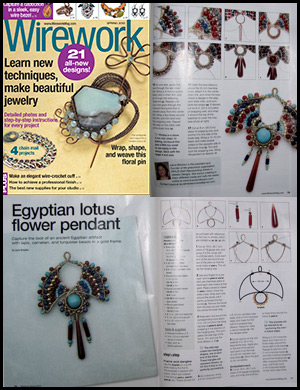 Here's a minimalist setting sun pendant made from copper with bronze inlay.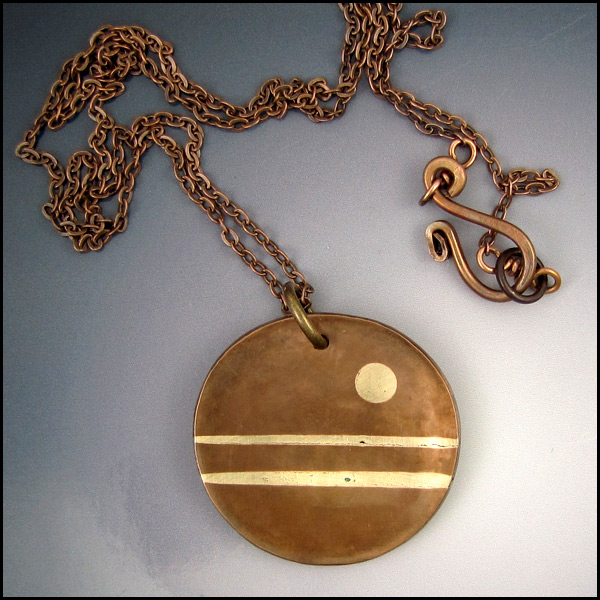 And a rustic copper Viking knit bangle bracelet.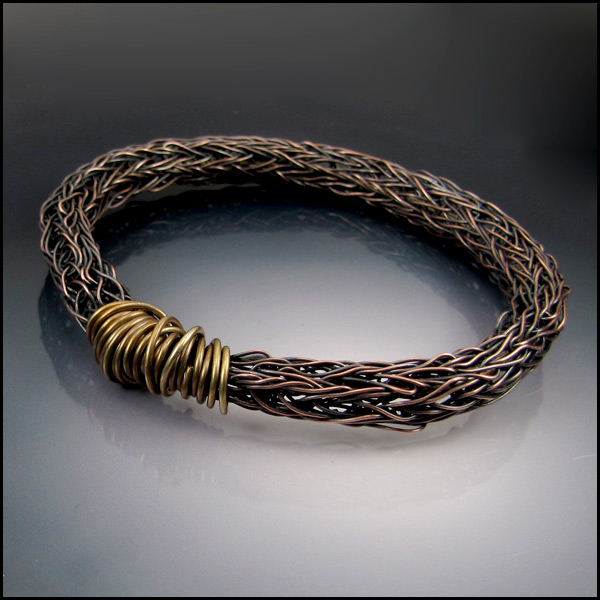 I'm excited to announce that I am currently taking part in Hadar Jacobson's accreditation course (only the first round of students were invite only; the second round in 2014 will be chosen from people who apply). We are following a rigorous, months-long program "to establish a team of high-level, professional teachers, who know the ins and outs of base metal clay and who received their teacher training directly from [Hadar]".
As a wrap up for those who are following my daughter's progress: The girls team had three amazing games in the round robin portion of Nationals. They made it to the quarter-finals where they ended up losing their first game, but at that point it was elimination rounds so their season was over.
Here's a photo from a few weeks ago when they won the Regional Championships in Anaheim.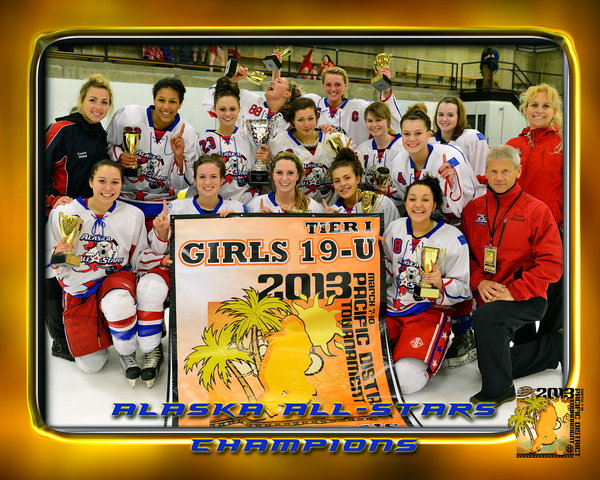 Her boys team doesn't have a national level. For them "States" is as high as they could go and it was an awesome ending to her youth hockey career being in net as her team won the State Championship title.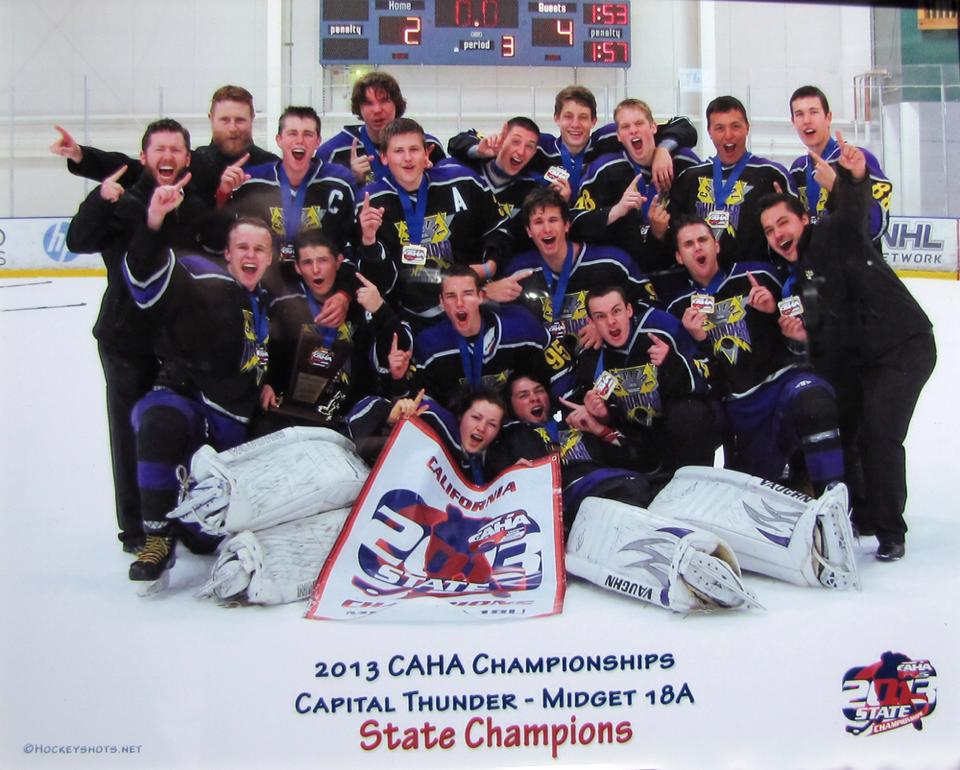 She has a few goalie camps this summer (both as student as instructor), then it's off to Brown some time in August, I guess.