Click a photo for more info.
Here's a colorful bracelet created with Bali sterling silver, Swarovski crystals from Austria, and Ruby, Iolite, Carnelian, Amazonite, Amethyst, Citrine, Peridot, Garnet, Chalcedony, Ametrine, Serpentine, and Prasiolite.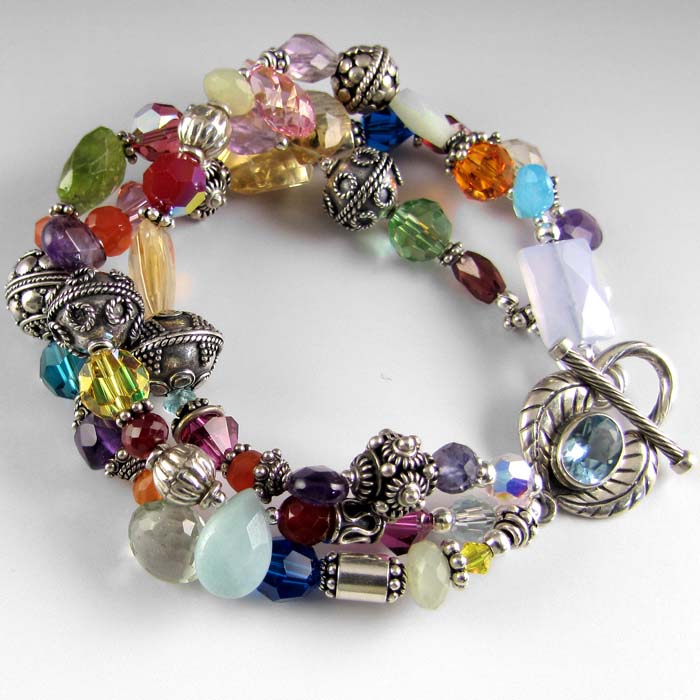 Here are a pair of earrings added to my Ancient Artifact line.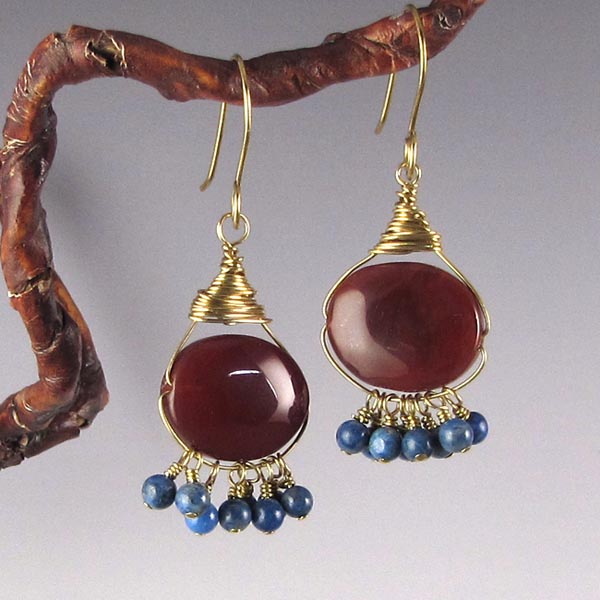 A gorgeous glass art bead by Vickie Lee.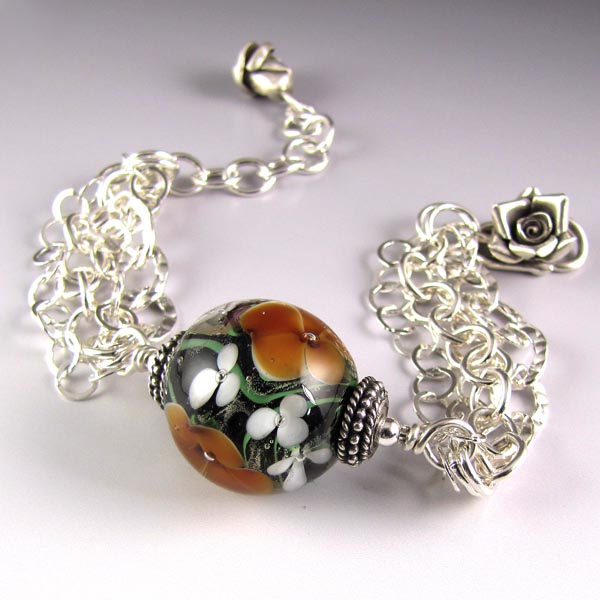 Tilt-Shift Photography
Do you know what it is? I figure all you creative people who read my blog could probably really appreciate this new art form.
Tilt-shift photography (as far as I can grasp it) refers to the use of tilt for selective focus, so that you end up with what appears to be a miniature scene… turning real people, items, and places into what looks like a scene from a doll house.
Here's is the example from the wiki page on the subject:
Now check out this whole YouTube video of tilt-shift photography of a carnival in Rio.
The parade starts at 2:20… you have to see these little animated dolls doin' their thing. 
I'm intrigued by things (other than drugs) that alter our perception.
"When I was five years old, my mother always told me that happiness was the key to life. When I went to school, they asked me what I wanted to be when I grew up. I wrote down 'happy'. They told me I didn't understand the assignment. I told them they didn't understand life." -- John Lennon