Featured Artist
Continuing with the "torched copper" theme, today's featured artist is Verrel Martin. His Etsy store is
The Artists Torch
. I can't tell you how much I love these guitar picks. Aren't they awesome? Pretty cool what you can do with copper and heat.
New Laura Listings
(BTW, I didn't realize the last photo on my previous blog post wasn't working… it's working now.)
So I decided to make my minimalist bezel set stone necklaces into one listing. I really adore these necklaces. They're precisely the type I put on and leave for months at a time.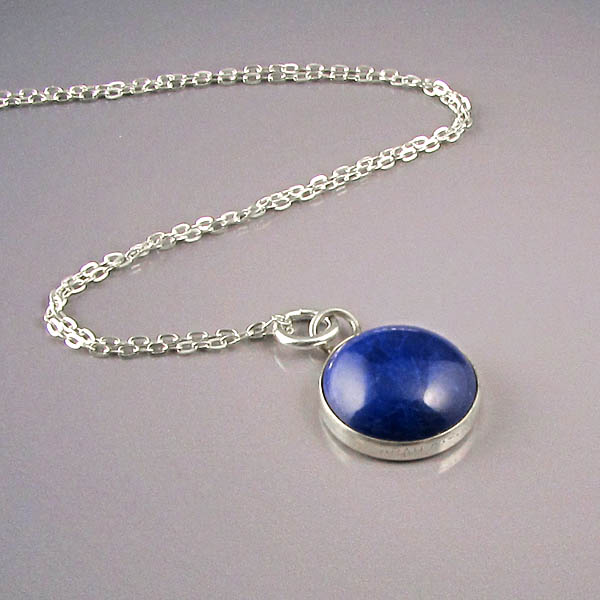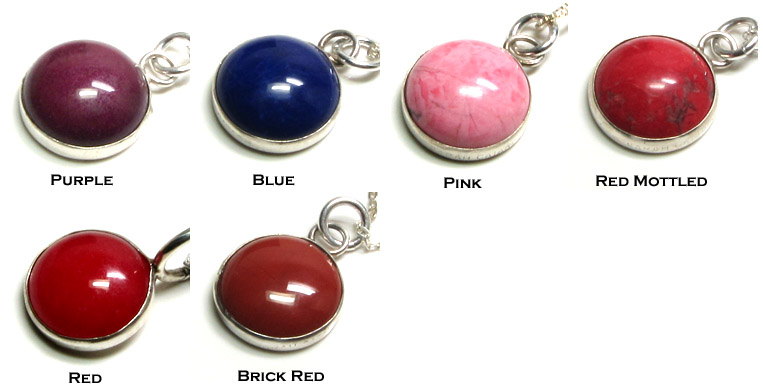 When I did my annual show (ha ha ha, yeah, I hate doing shows), I had the nicest neighbor. He was selling gemstones (I bought some) and a few other things, including this really neat fabric chain. At the time, I had no ideas how I would use it but I thought it would be a fun thing to try at some point. So here we have a VERY lightweight three-strand necklace featuring Garnets and Pearls.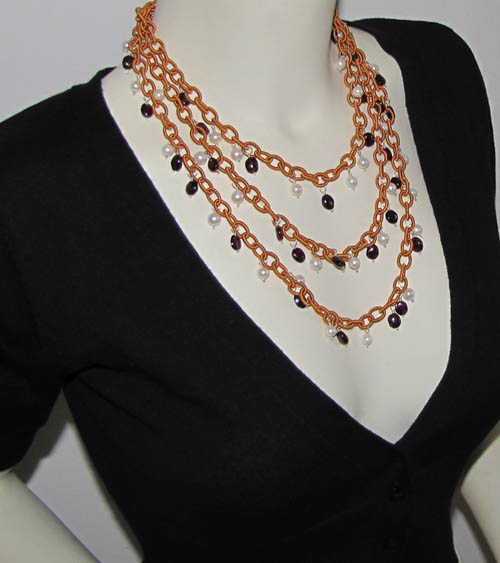 Several years ago I made a necklace with rectangular Smoky Quartz and lots of sterling silver. I've often thought of revisiting the design with something similar. I attended a bead show a week or so ago and found these lovely stones (not quite rectangular, but that's okay). A really simple design, but I think it has quite the elegant look.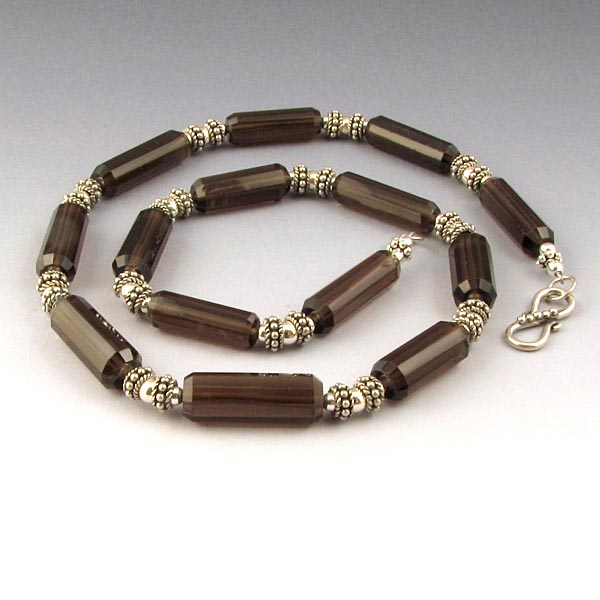 And because I just ADORE Pyrite…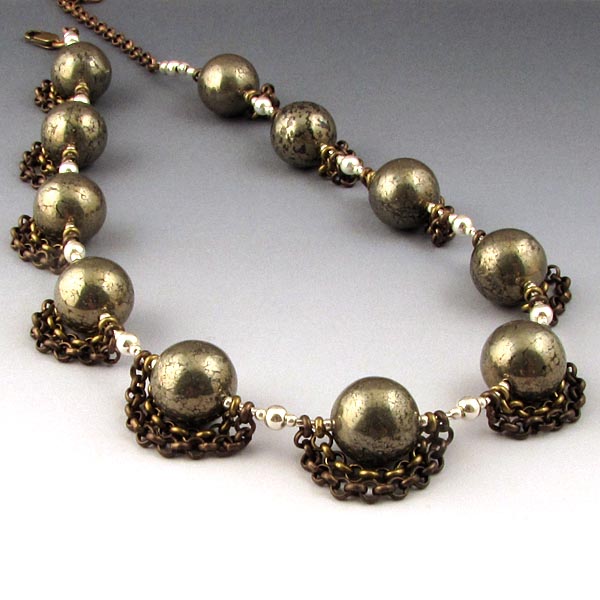 Then I made some stacker bracelets. One of my favorite ways to wear bracelets is to pile on three or four at a time… stacking them in various combinations of stones and metals.
The bracelet with Aquamarine and Lapis already sold, but the rest are still available.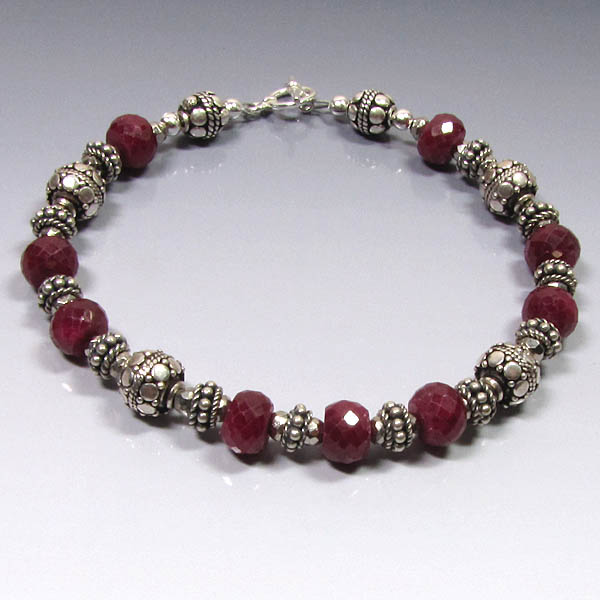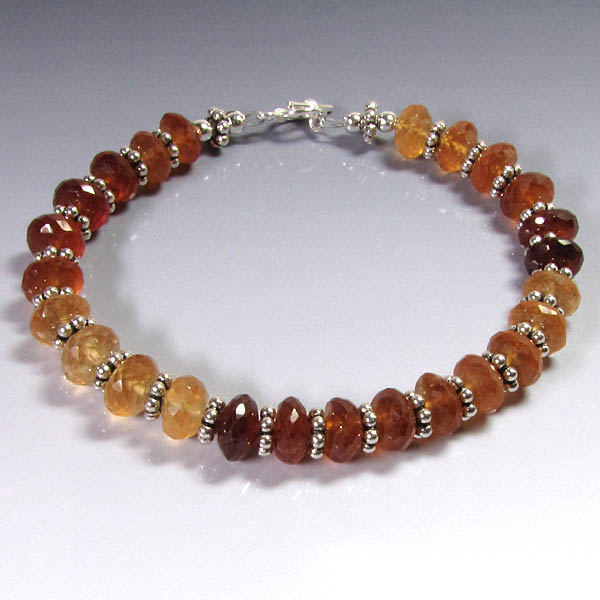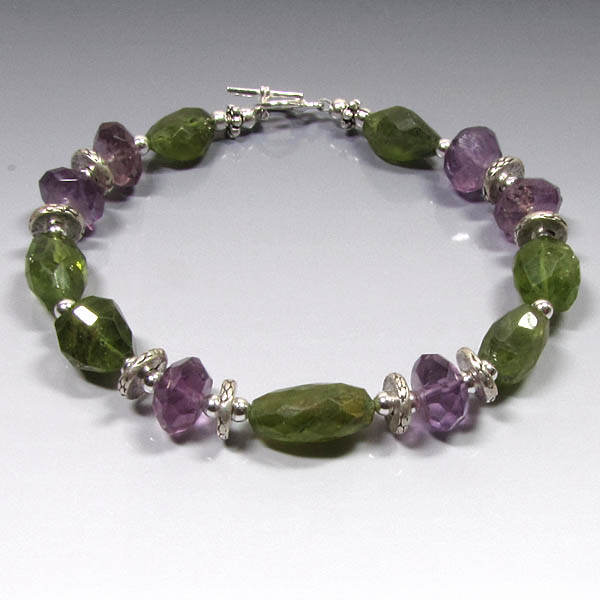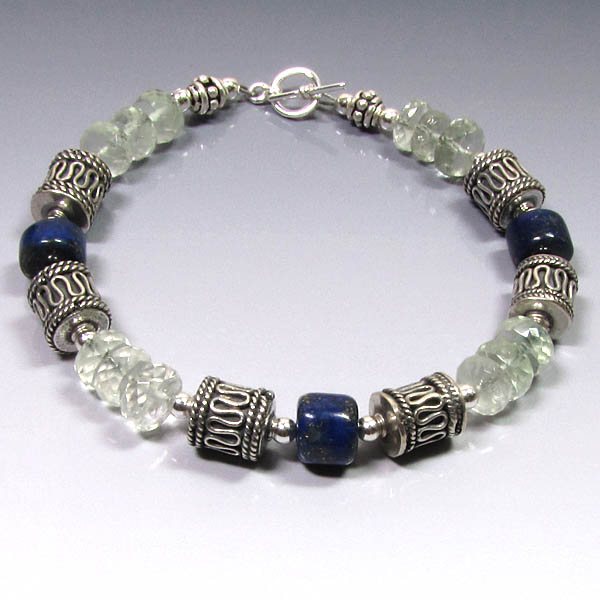 Look how fab they look together!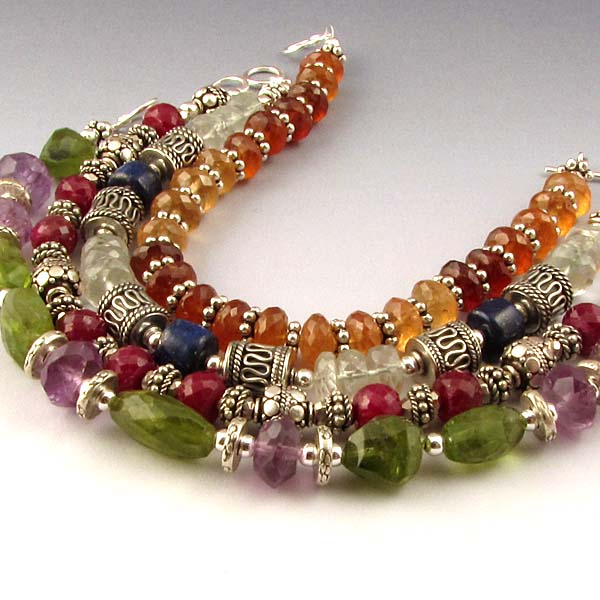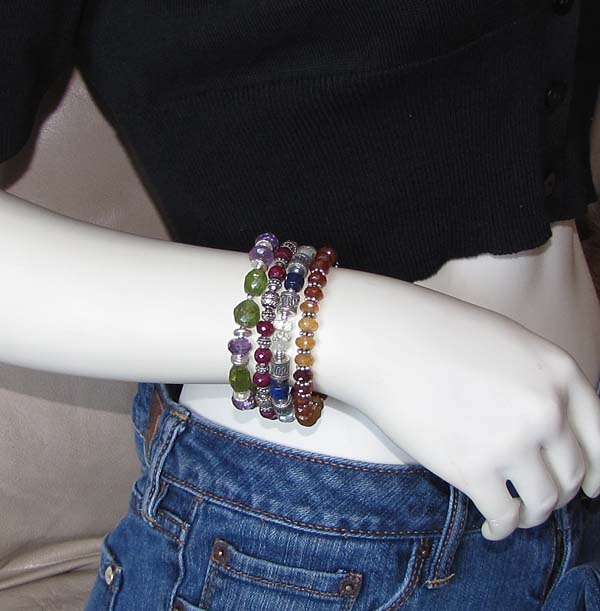 Well, back to work now. TTYL!