The Process
Working on a piece today that may require repairs.
I really like working with steel metal clay, but it has some limitations and/or differences to working with other clays.
There seems to be a very big and rapid shrinkage factor during the drying phase (prior to firing). This causes thin pieces to crack, rip, and warp more than I've seen with bronze or copper clay.
As you know, I've been working on hollow forms. Mostly two structural walls with one or two flat panels (sometimes I like an open front, like a shadowbox).
Although I feel I may have more luck with smaller pieces, I seem to want to make BIG pendants lately. Today, my starting wall is 8 centimeters. Wish me luck.
The design I had in mind that I wanted to try today is similar to one I did last week, except I want an actual circle shape rather than a more amorphous shape. I want little circles inside of it so I'm practicing tube making.
The hardest part of making a tube shape, for me, is ending up with a smooth unnoticeable seam.
Here you can see the tubes drying (on previously oiled dapping pegs). I dry them upright in the open air for a bit before putting them on the mug warmer.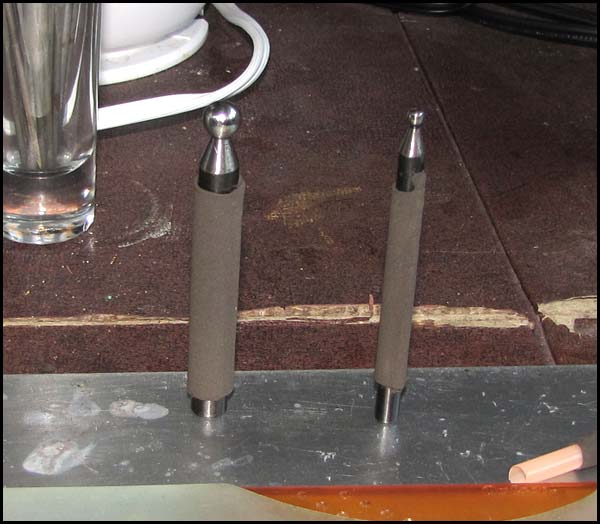 After they are completely dry, I remove them, cut off the ends, and have a look. Very easy to tell on which side of the tube the seam overlap was.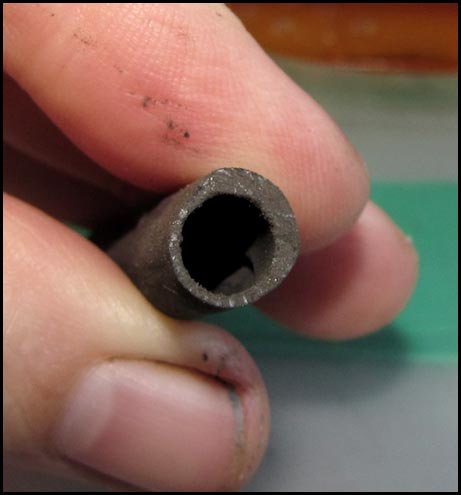 After some sanding it's a little more evened out.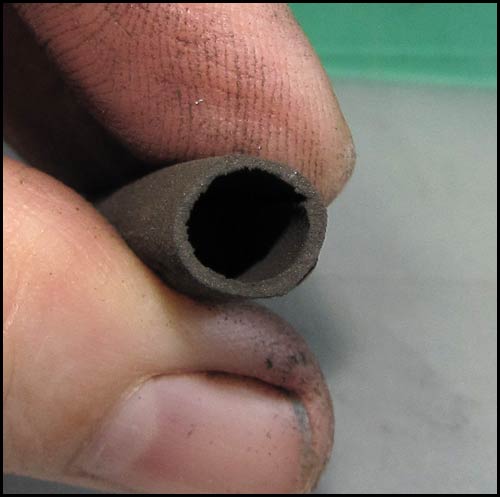 I cut the tube into numerous sections, make my two large circle walls, lay everything out on the table and decide to change my design.
Instead of having a backing surface, I'm going to try just having the two circle walls and the tube circles dispersed in random order between them.
Here's what it looked like before going into the kiln.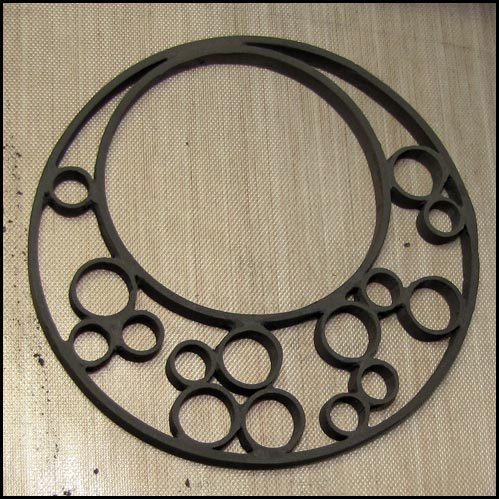 I have a few ideas for a complete necklace look, but let's see if the piece comes out of the kiln in a usable fashion.
BTW, The kiln is done in a few minutes, but I'm leaving it in, to cool down naturally (without even opening the door). So stay tuned tomorrow if you are as anxious to see the result as I am.
The Results
I've been talking about hollow forms and shadow boxes and I don't think I even showed you what I made yet. Here are the recent offerings (click on a photo for larger and more images).
MISC
We had a family of about six foxes come and play in the water bowl we leave out for the wildlife. I snapped a couple photos of the kits.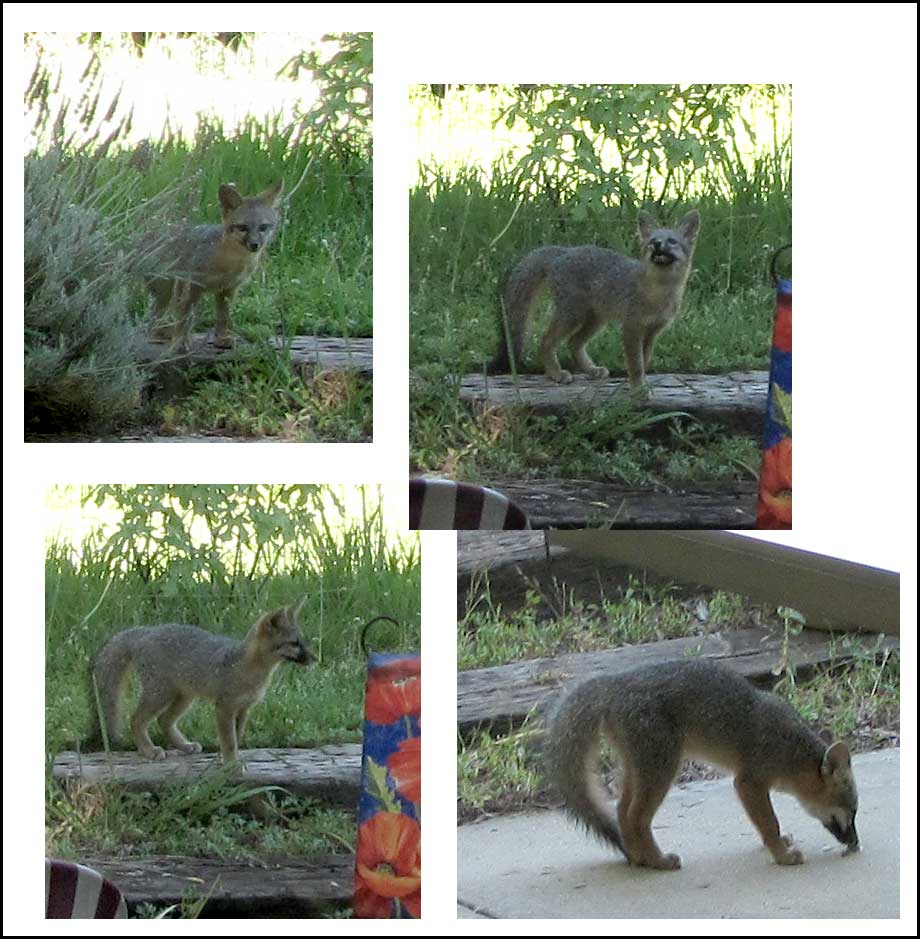 This was our weather today…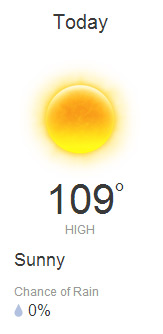 Here's how some internet critters have found ways to stay cool…