The Process
For the moment, I've wrapped up my experimenting with Hadar's latest clay, Smart Bronze (does not require pre-firing). I decided to keep one of the pair of earrings shown in my last blog post. I also made these and gave them to a friend.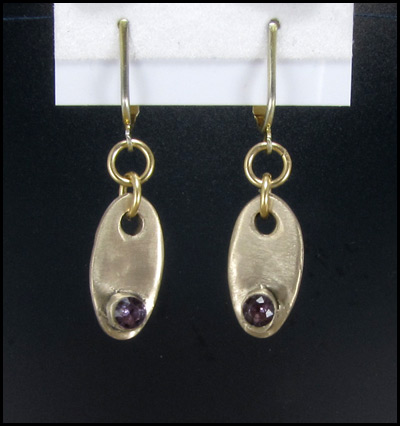 Then I moved on to experimenting with steel . I don't mind a two-phase firing schedule, but I wanted to pick just one clay to start teaching with and there's a lot about steel that I like.
Here's a photo that shows the shrinkage, both before and after firing.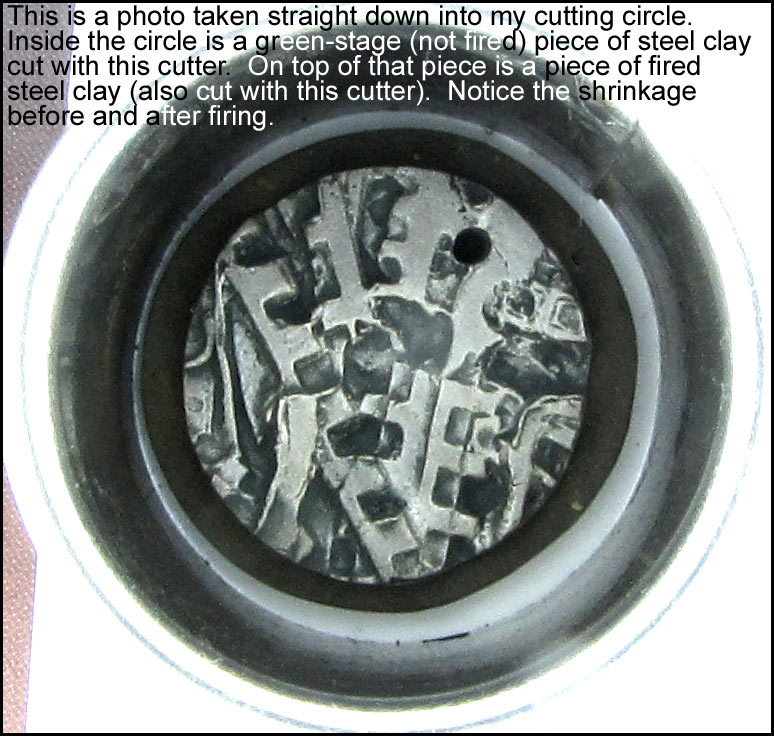 I really like Hadar's hollow donuts and shadow box pendants, so after firing some simple test pieces I decided to start there.
Was a really tough combo with steel because of the shrinkage rate while drying.
The surface part of the beads kept ripped (mostly during drying, occasionally during firing).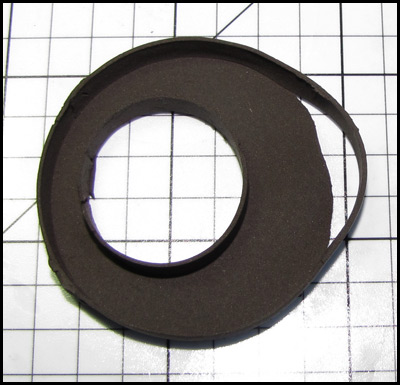 And still I plugged along, determined to master it somehow.
I have one "still needs to be polished" pendant that I'll list soon. And my second piece (fingers crossed) I'll now about in an hour or so… the kiln just ended.
Along with the 1700 degree shadow box in the kiln as I type is a lentil bead (I can't tell you how much I love the shape of lentil beads). The texture on that might be rather shallow. Just a note for next time. But mostly I'm practicing making bails.
Well, that's about it for tonight. Since some people seem interested, I'll continue to post the results of my metal clay experiments.
I hope some of you are taking advantage of the low silver prices!
The Results
Here are three simple beaded bracelets that are leftover from the show in Shasta.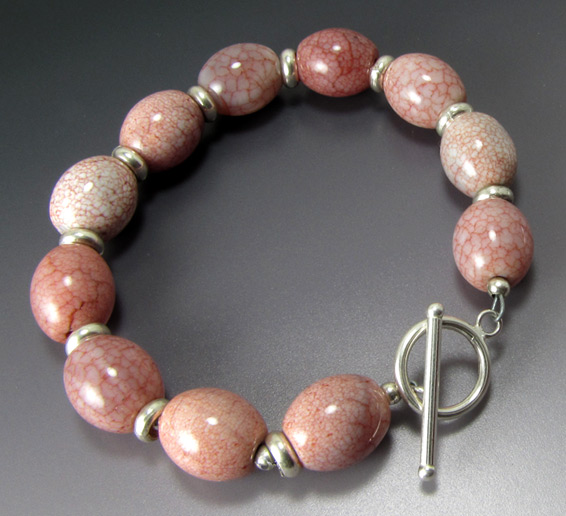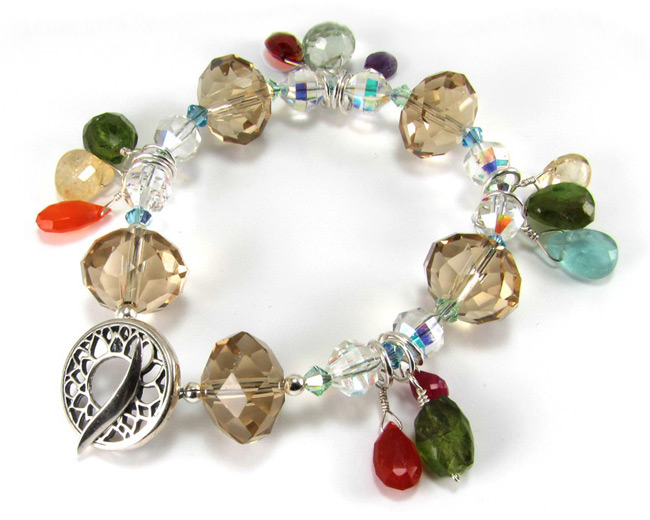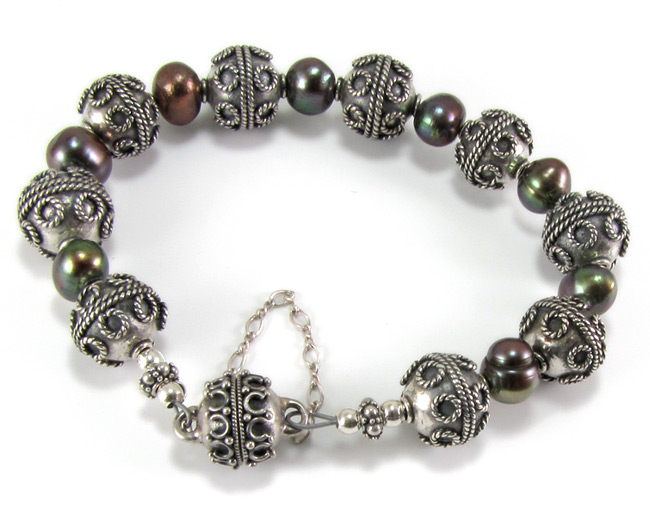 MISC
Here's a fun article:
12 Most Striking Tendencies of Creative People
The following photos have nothing to do with the above-mentioned article. I just like them because they show the nice side of humans.