Been pretty busy since my last blog post. As you saw, I finished a couple of pieces of jewelry for the Bead Soup Blog Party (previous blog post).
Aside from that, I'm working on assignments for Hadar's accreditation course, which is enlightening, informative, motivating, and truly inspiring.
I'm taking my metal clay sanding to a whole new level.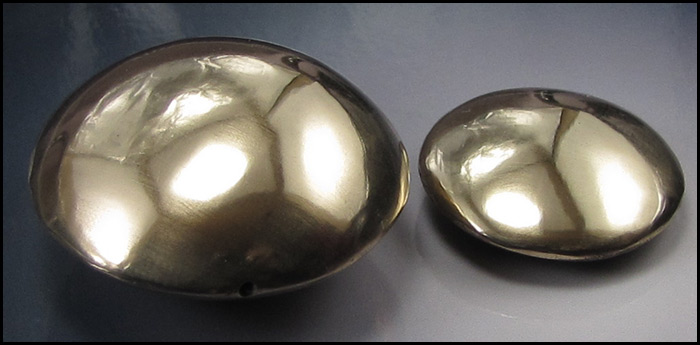 I don't always want a mirror shine, but I'd like to be able to do it when I want it.
I did a few quick designs with white bronze because I was intrigued by the one-firing schedule. Made a nice unisex pendant and some end-of-clay beads that I'll put into a necklace maybe tomorrow.
I can show you what happens when you embed fine silver into white bronze and then fire it. My reasoning for it working was that the firing temp for fine silver is higher, so it should be safe. Unfortunately, they don't play well together in the kiln.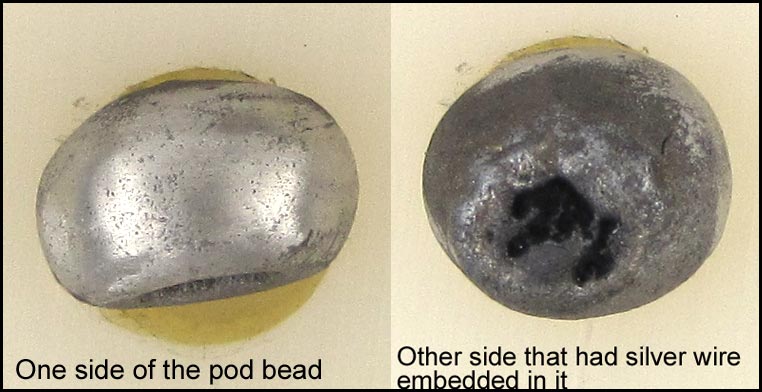 That hole you see on the right was not a hole in the design. It was a flush surface, just like the photo on the left, but that's where the embedded fine silver reacted with the white bronze clay.
I'll try it again with nichrome next time (Hadar's suggestion). In the meantime, I had some brilliant bronze out so made my little pods again, but this time I drilled holes in them rather than adding wire looks. They're still being tended to, so hope to have photos tomorrow.
Getting back to showing you my design sketches against how my designs turn out, here are a few: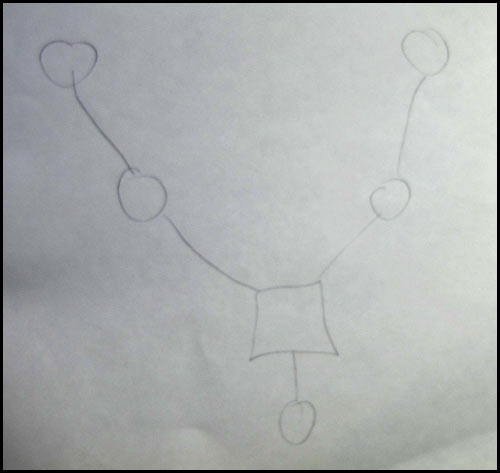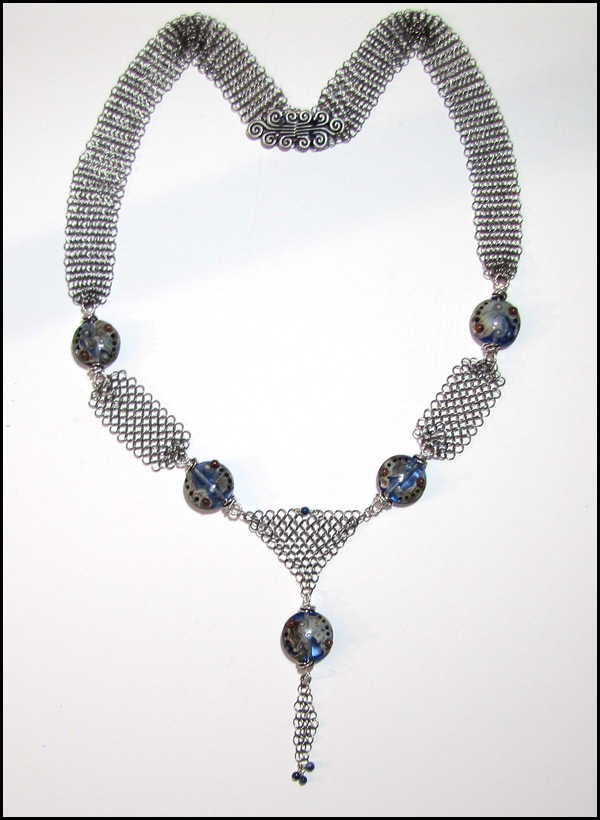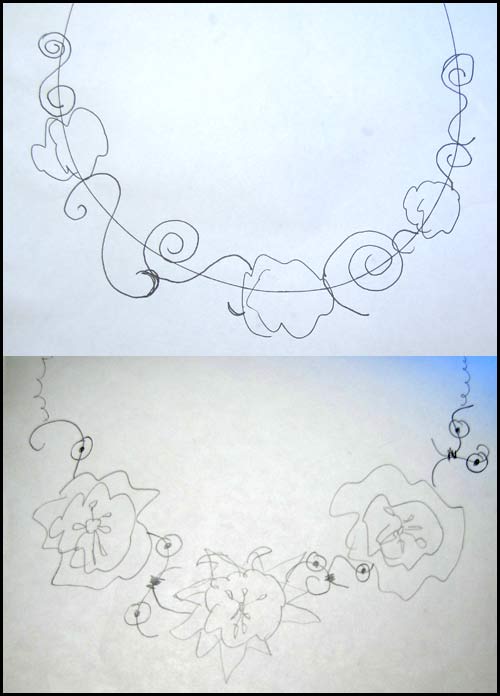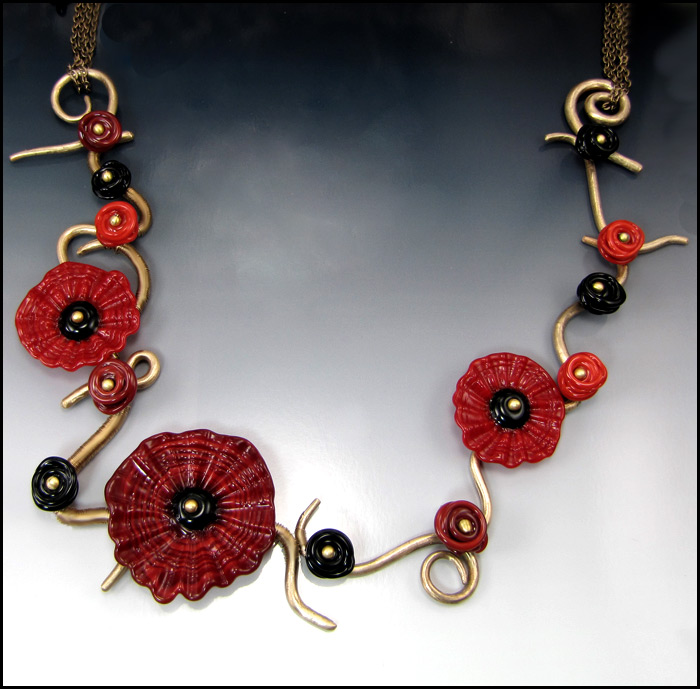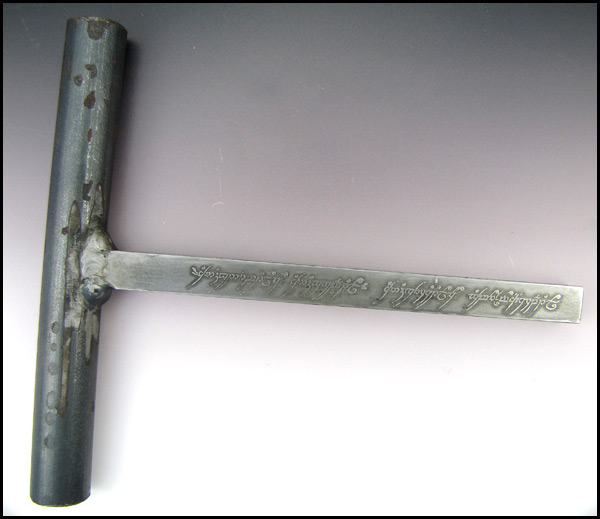 That last one was a cool way of finding out I can etch on steel. This was a tool my brother uses that he asked if I could "make fancy" somehow. We all love The Hobbit, et al, so I went with the ring poem, in Mordor's Black Speech. You know: One ring to rule them all, one ring to find them, One ring to bring them all and in the darkness bind them.
BTW, here's today's trivia. Did you know that the first Ballantine paperback edition of The Fellowship of the Ring printed the inscription upsidedown.
Two goalies, then and now.