Today is the big reveal of the first round of players in Lori Anderson's Bead Soup Blog Party. The basic idea is that jewelry artists are paired up randomly and exchange beads with one another (a focal, some coordinating beads, and a clasp).
I was paired with Molly Alexander. Yay! Here are the beads I received from Molly.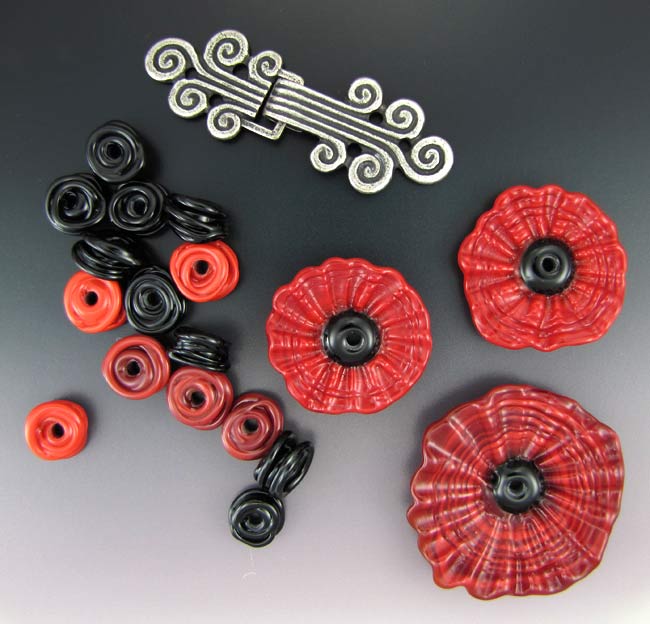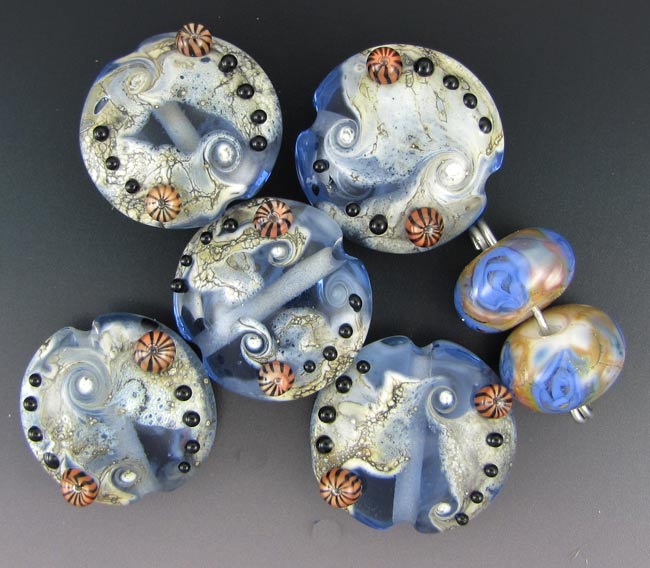 Yep, two sets!
Here is the necklace I made with the blue lampwork beads made by Kaz Baildon (and the clasp that was enclosed with the poppy beads).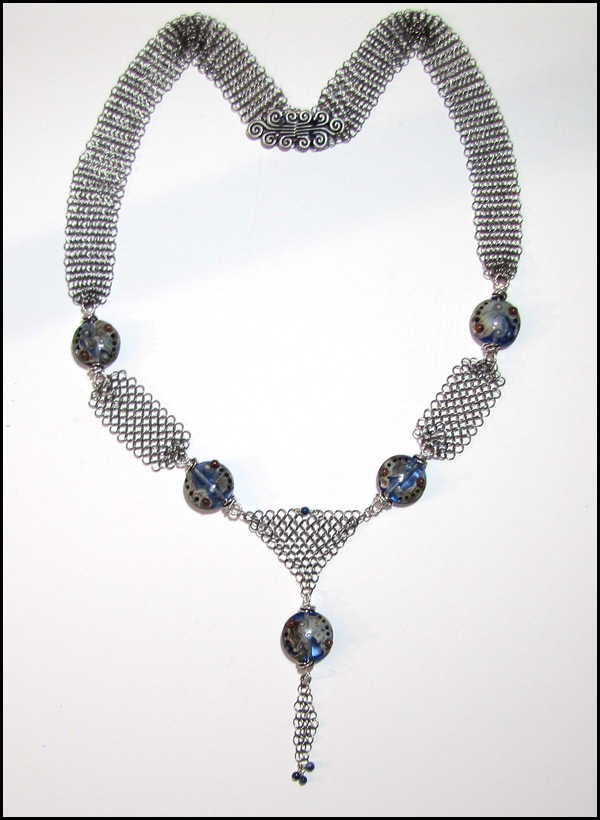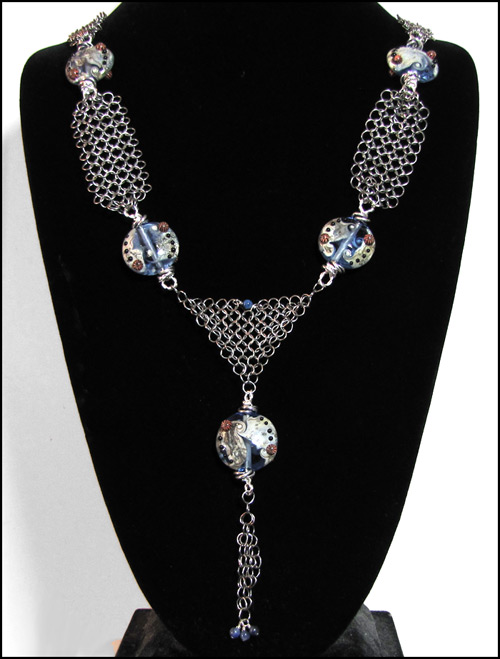 You can click on the second photo to see a larger image.
And here's the necklace I made with lampwork beads by Tanya McGuire.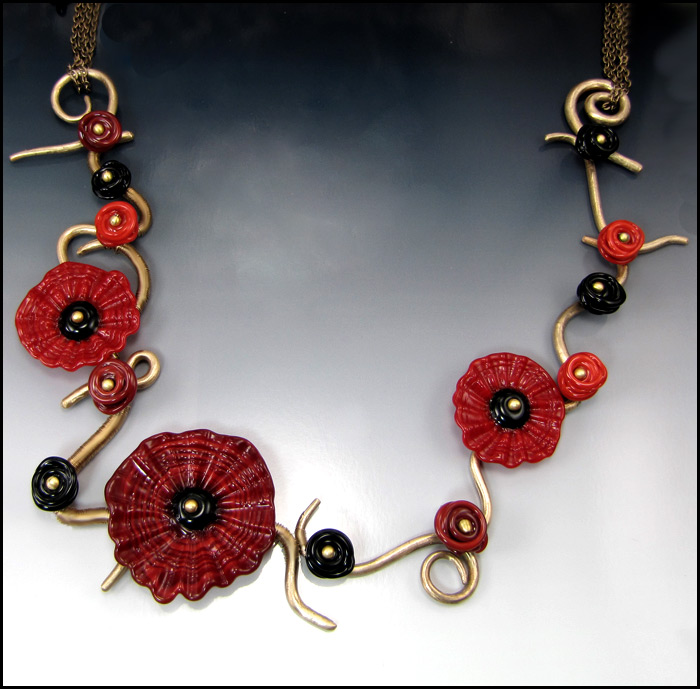 This was terribly fun.
To see the amazing creations Molly made with the beads I sent her…
… check out Molly's blog:
http://beautifullybrokenme.blogspot.com/2013/03/welcome-to-march-2013-bead-soup-blog.html
To see all the reveals for the first stage of the Blog Party, go to Lori's blog page:
http://lorianderson-beadsoupblogparty.blogspot.com/2013/03/7th-bead-soup-blog-party-first-reveal.html
Enjoy!!!