Let me start off with the latest update of my involvement in the exciting bead exchange for Lori Anderson's
Bead Soup Blog Party
.
As you recall, Molly Alexander and I are partners for the swap.
Look at the lovely packing Molly's soup mix to me came in: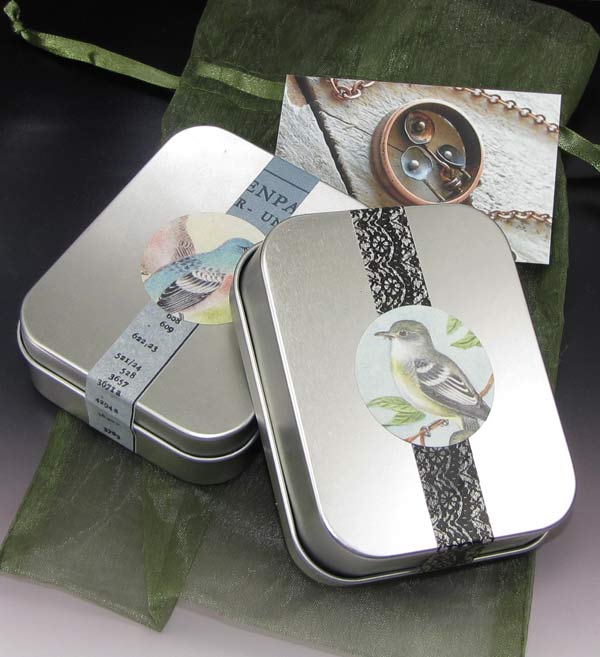 And here are the bead sets (2!) from Molly: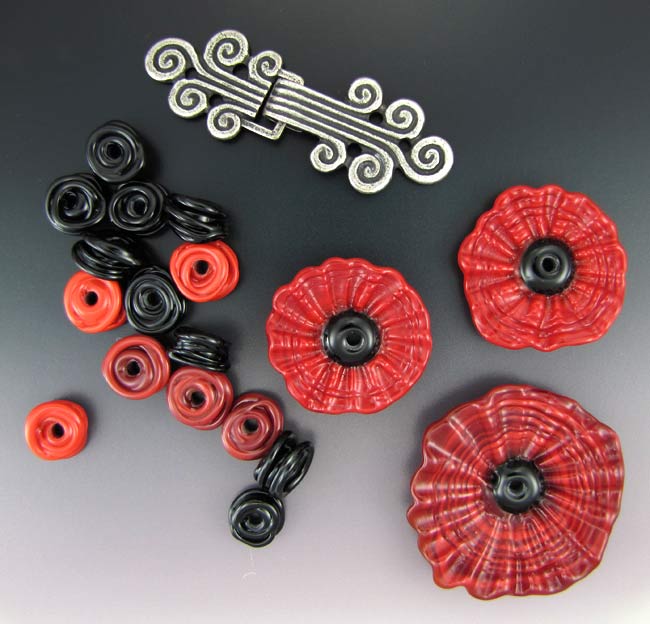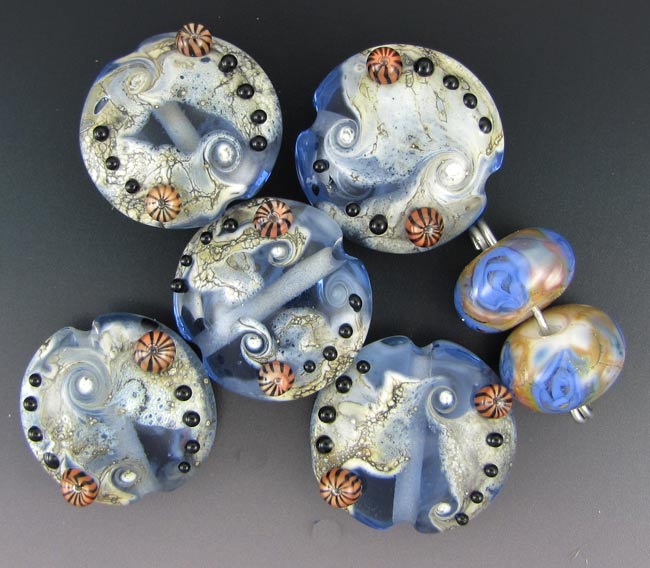 I can't wait to come up with some cool jewelry. No pressure. Hee hee. These are some seriously cool beads, though, and I really hope some ideas come to mind.
Here's what I sent Molly:
I'd like to thank all my friends for their overwhelmingly positive support of my latest etched charm projects. I have the best friends, ever!
I plan to get back to more of that after I finish a few "on my plate now" projects. Hopefully by mid-March I'll have more time to play.
In the meantime, here's a pair of earrings I created with kiln-enameled charms and formed and soldered silver.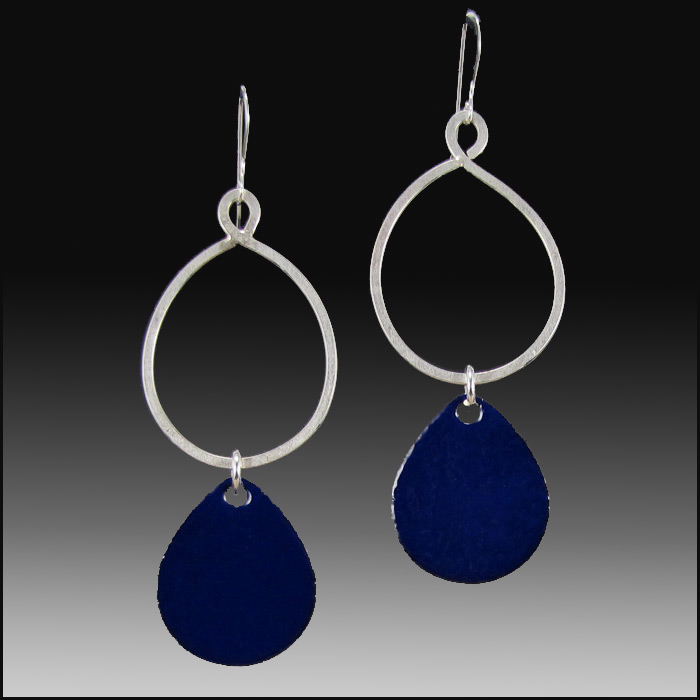 Note: You can click on any jewelry photo to see if the piece is still available (or to get more info/photos). To see everything that is currently available,
click here
.
Two fun things happened to me recently. One is that Lori Phillips from
Metal Clay Today E-Magazine
featured my blog in her "Best of the Blogs" article (page 58-59).
The other is that I've been accepted into the juried Etsy Team called
Etsy Metal
. Yay! These are an AMAZING group of metal artists and I'm just so happy and honored to be a part of the group. To see their work on Etsy, just search on
"etsymetal"
.
I'm afraid today's helpful tip has to wait until at least tomorrow. I plan to show you how to stop the insufferable game and app invitations on Facebook.
But now, it's bedtime. G'night!