Did a few etched projects yesterday.
Click a pic to see more (if it leads nowhere, that means it's sold).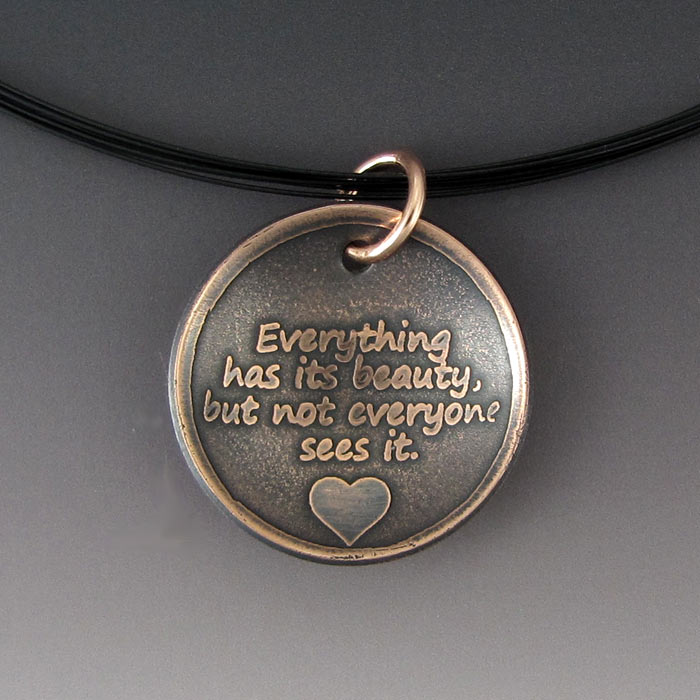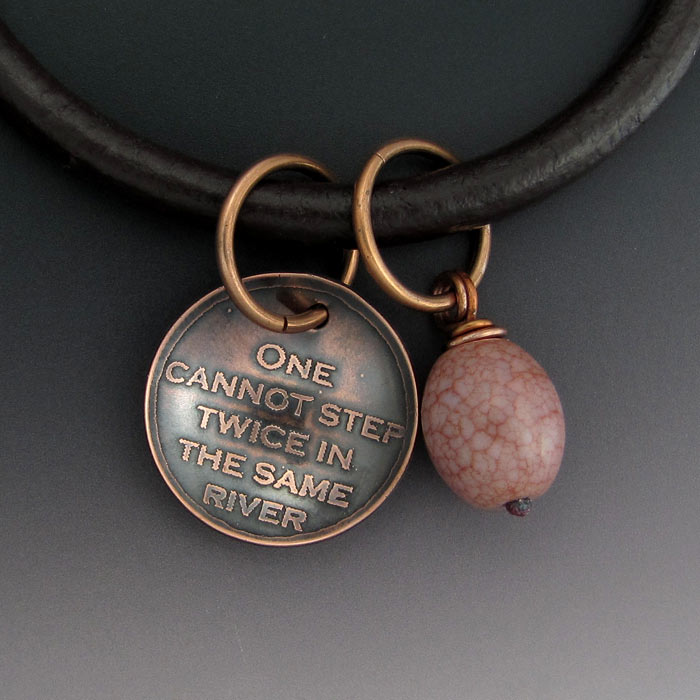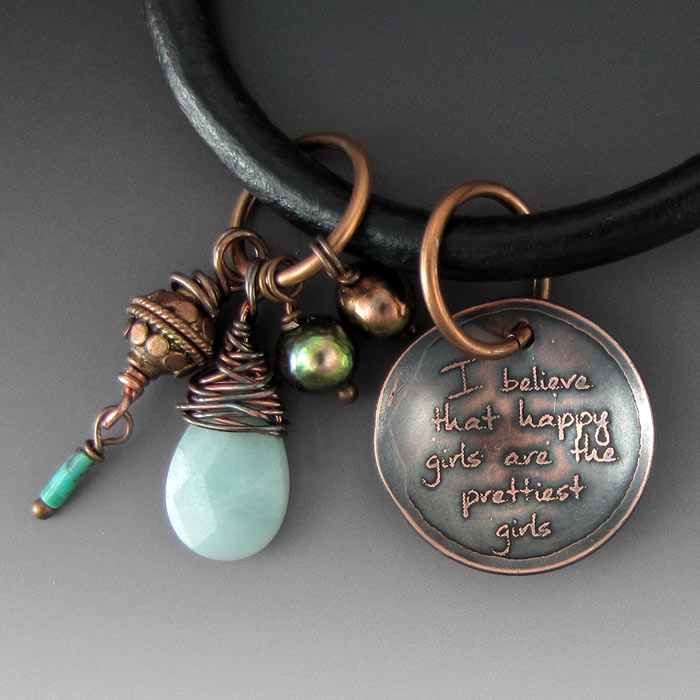 And here's an Etsy tip: Take advantage of the fact that you can now adjust your promo photo.
When you peruse Etsy, all photos are small, cropped, and square.
That may not be the exact way you wanted your item to be seen as a first impression upon the world.
Etsy really stepped up to the plate by giving the sellers the ability to tweak that first-impression image a bit.
After you edit
your item, then click "preview" at the bottom of the screen, you will notice that in the upper right corner of the next page you have the option to fine tune your thumbnail.

Just click on "adjust photo" and you can move the image around a bit (in my case, I wanted to raise my image a smidge so that the pendant was just a little higher in the photo.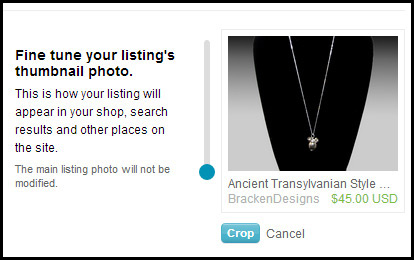 You can also zoom in (using the slider bar to the left of the image).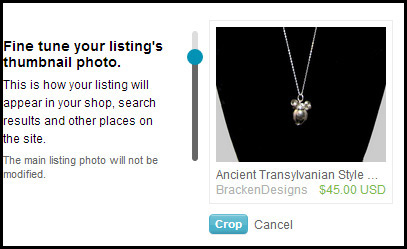 Just click "crop" when done.
Based on the number of images I still see on Etsy where an important part of the item is completely cut out of the thumbnail photo, I'm guessing this is an option that still needs to be discovered by many.
I only noticed it yesterday.
But I do spend a lot of time thinking about thumbnail photos.
Like I said, this is your jewelry's first impression for a customer.
You don't want them glossing over it and moving on to the next page.
You want your image to catch their attention.
Now I'm off to finish writing my chapter about catching the viewer's attention in that one second interval.