I'm not super into New Year's resolutions, but it's fun to think of things that could be NY's resolutions and then see if/how I progress with them.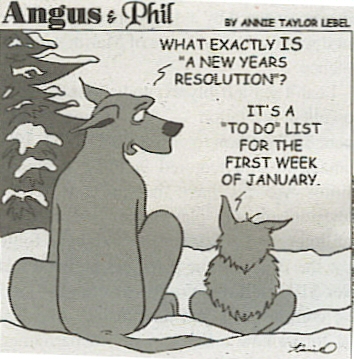 So here's one I've settled on: I will plan out more designs and do less "flying by the seat of my pants" designing.
With that being said, I plan to enamel tomorrow and here's the design I intend to work on.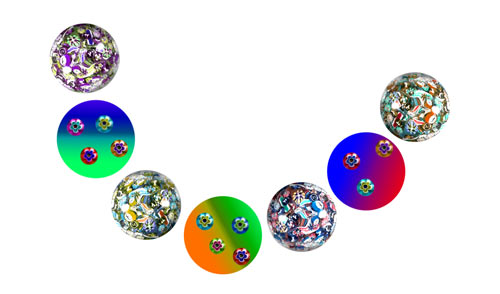 I don't mind in the least if the end result doesn't look like my intention; I just like having an intention when I begin.
And the intention I'm beginning with is a bracelet that will be
Lori Peterson's
lampwork beads alternating with some enameled circles decorated with millifiori type glass.
And two pair of earrings…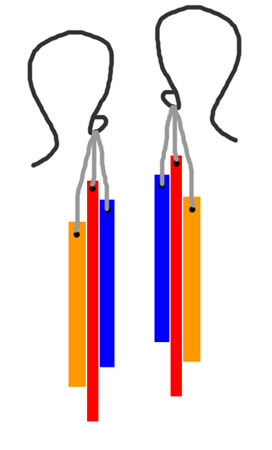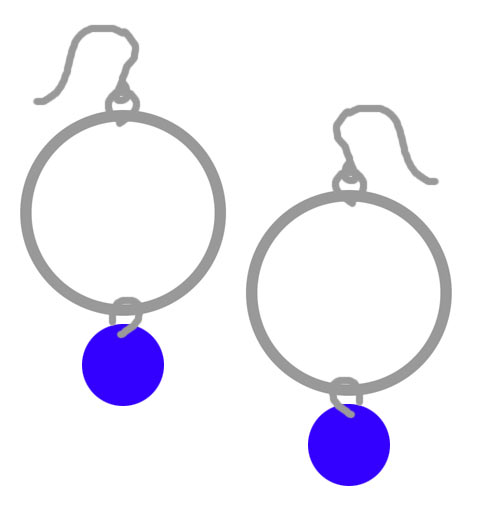 I'm also finishing up some steel test pieces that are ready to be fired, so we'll see if I get time for a kiln run too.
Speaking of firing metal clay… One thing I learned at Hadar's workshop was that the steel bowls we fire in have a shelf life. I got a really thin one at
Ichiban Kan
last month and fired a couple times with it. As I precariously carried it from campstove to kiln (between firing phase 1 and phase 2), I wondered at what point the bowl would stop being usable (i.e. would be so thin it would fall apart). You see, each time you fire, that firescale on the bowl is part of the metal that used to be the bowl. So at some point, it would become too thin to be usable. I was seriously hoping it would NOT happing during a kiln firing.
I went to pick up the bowl today and it just fractured in my hand like a super thin egg shell.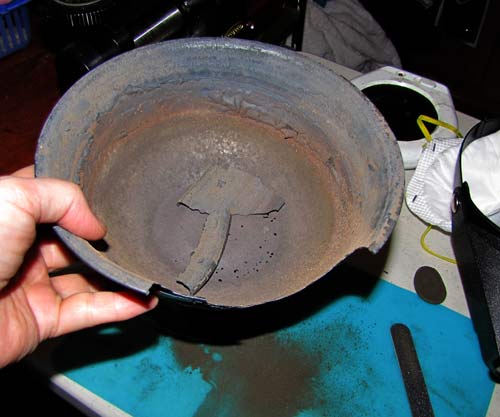 Good thing I still have the (much thicker) cat food bowl, but I'll add more steel bowls to the list of things to get next time I'm out.
Here's a final photo of the brick framed words pendant. I was okay with the front, but the back is a disaster. A very nice lampworker has offered to trade a bead for the pendant. Yay!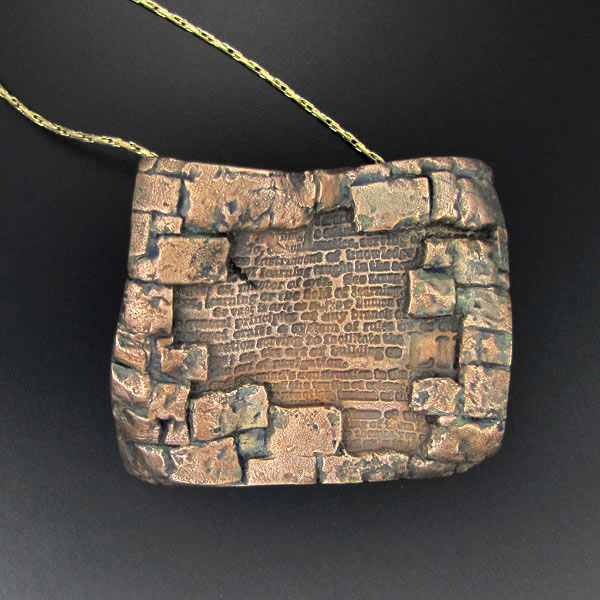 And here's the pendant of a petroglyph man in a torn frame (click the photo for more details).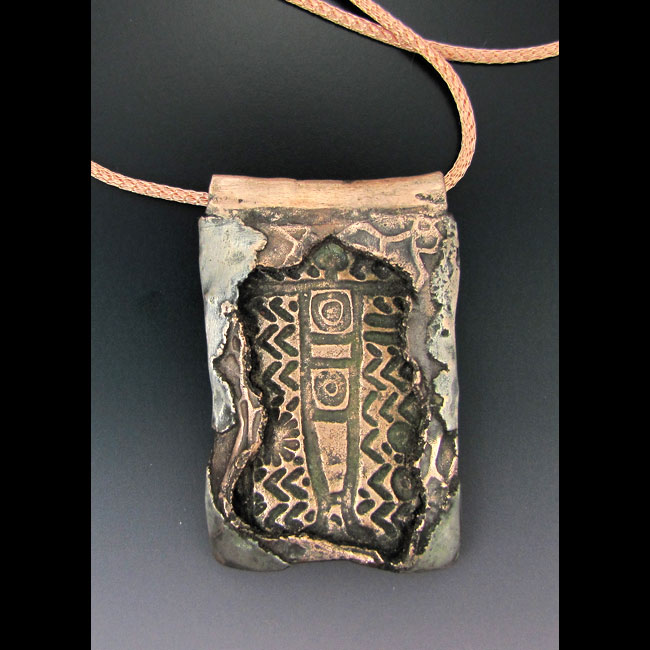 And a pair of earrings (double sided) from my last enameling session (again, just click the photo to see details).
Here (sold already, so no hyperlink on the photo) is the Egyptian goddess Nuit etched onto a copper cuff bracelet (I love that she's arching over the wrist just like she arches over the Egyptian people to protect them in all the depictions of her from ancient Egypt).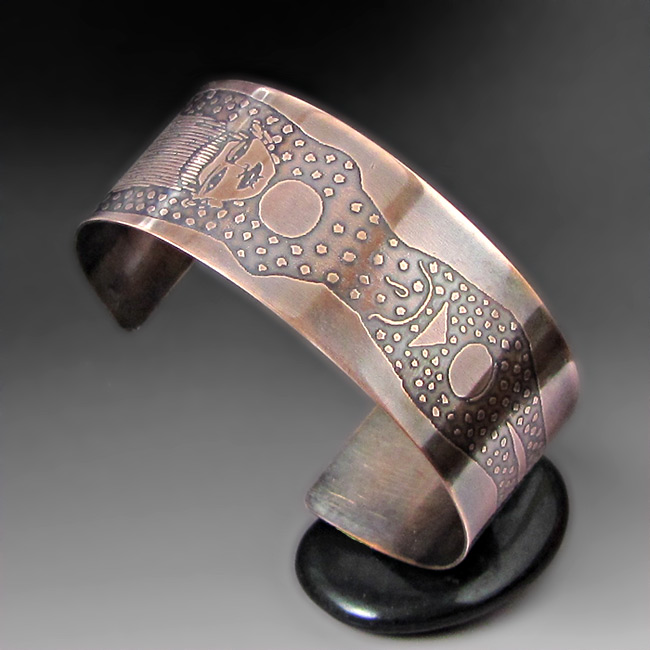 Alright, that's it for now. Fingers crossed for my first "intentional" design session. :-)