Note: You can click on any jewelry photo to see if the piece is still available (or to get more info/photos). To see everything that is currently available,
click here
.
The pieces in my new line are time-consuming to make, but I am liking the outcome. The concept is: "Looking at the world through an artist's eyes".
In the first piece, we look through a Gothic brick window to view a peaceful scene of rolling hills the way Alfred Augustus Glendening Sr. may have seen it back in the late 19th century.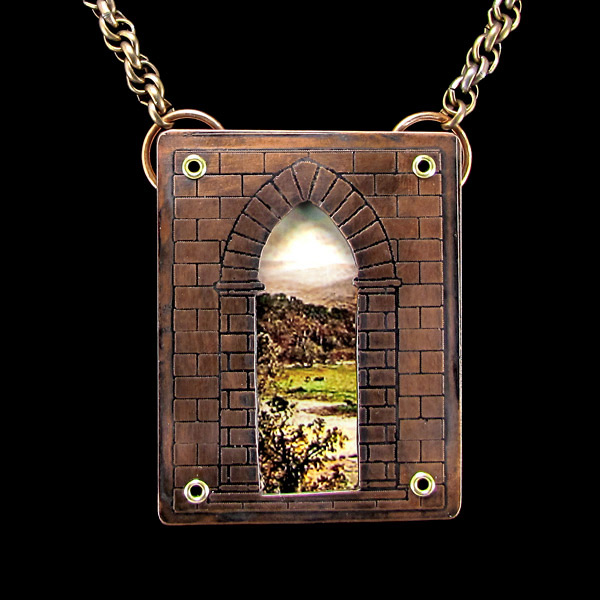 In the second piece, we're looking through a Spanish arched window at El Grego's famous and dramatic Toledo landscape (one of my childhood favorites).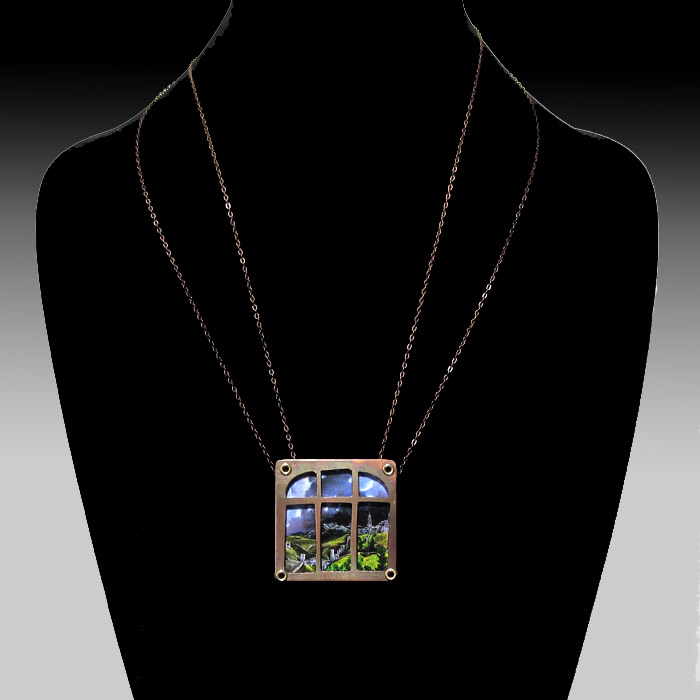 I refer to these as 3D pendants because of the spacing between the front and back panels which lends depth to the image.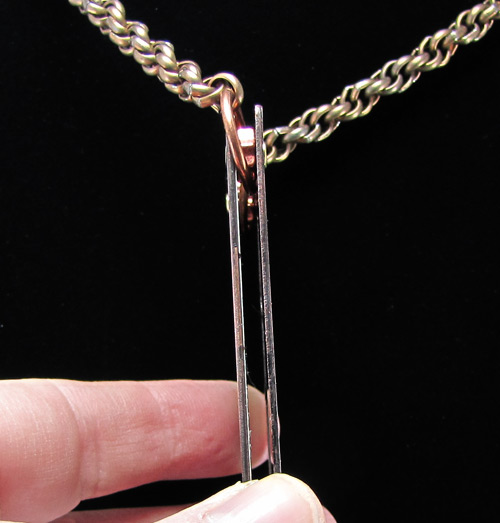 I am also signing the backs of these (etched into the metal).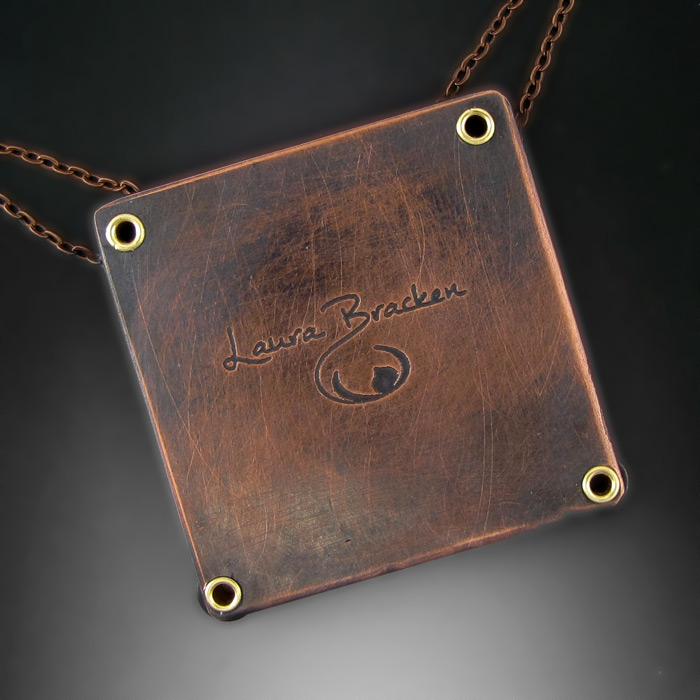 Then, while I had all the etching stuff out, I wanted to take advantage of it so made these other three creations.
A pair of earrings with text from Ralph Waldo Emerson's poem "Fate".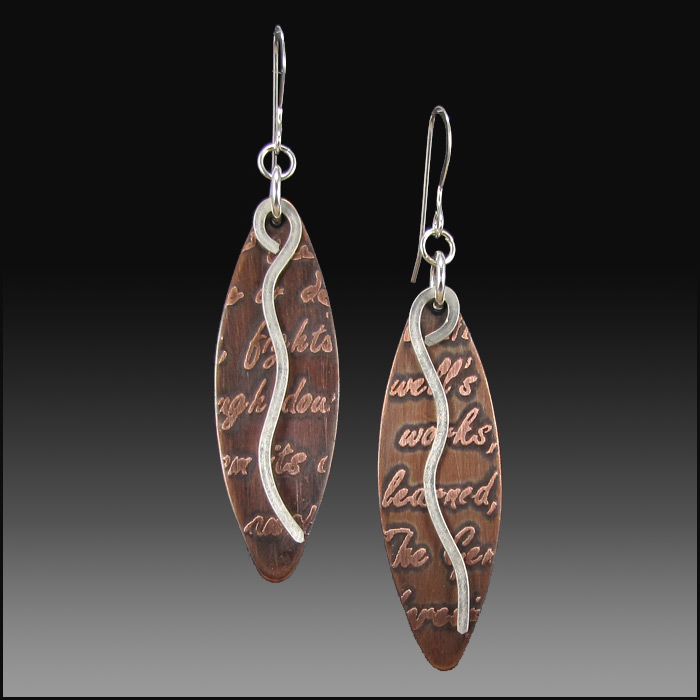 The second pair of earrings combined etching with patination, paint, and alcohol inks… then a bit of metal forming.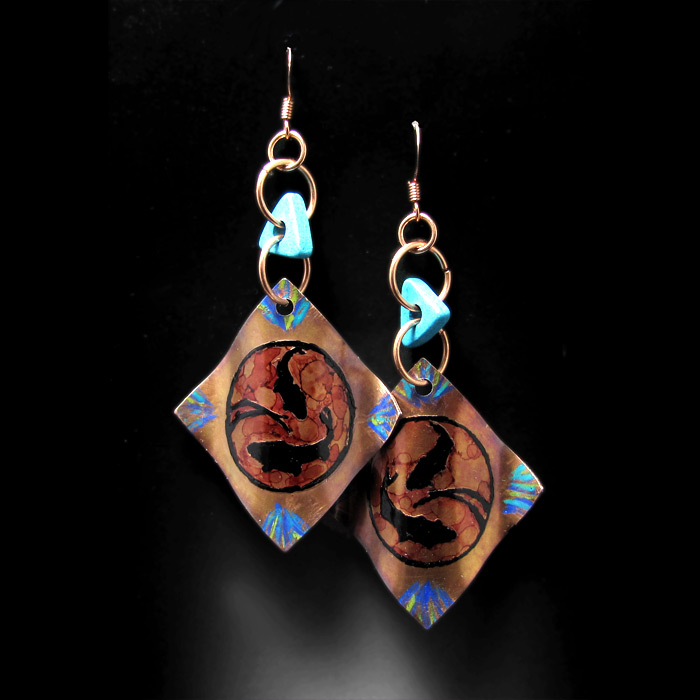 The third etching is just because I adore the work of Albrecht Dürer, 15th century artist and mathematician.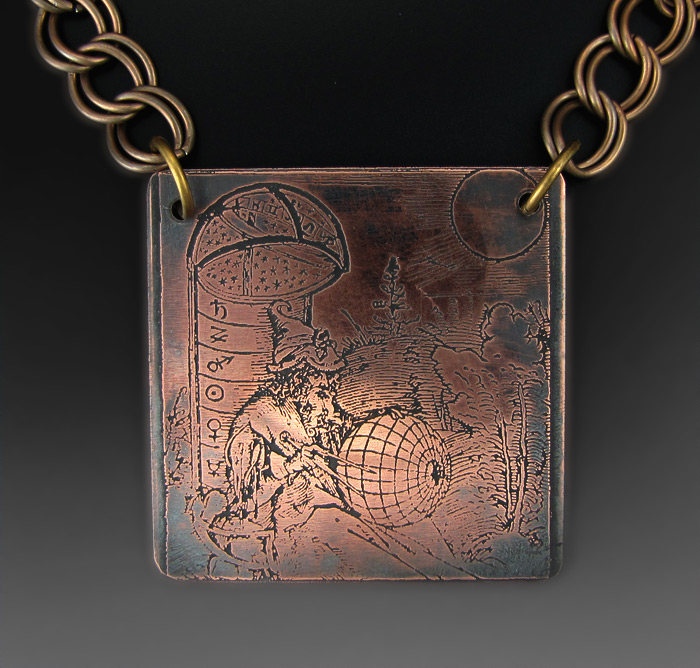 By the time I was done with all these pieces, I was working on like the last 2 inches of my work table (which is about 3 feet deep).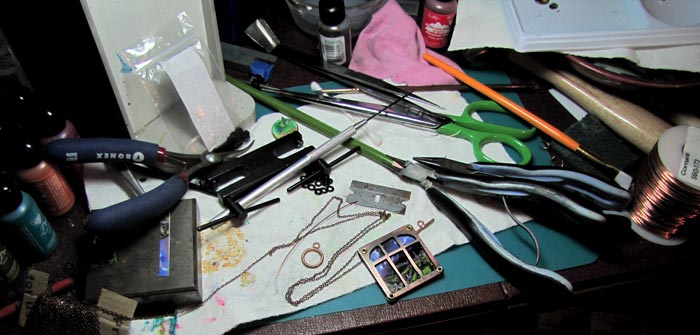 Someday I hope to have a workshop where everything gets to stay out and in a designated location (soldering area, enameling area, forming/forging area, etc). For now, I'm extremely grateful to have any space to work in.
"It is easier to build strong children than to repair broken men."
Frederick Douglass (February 14, 1818 – February 20, 1895). I read his book—Narrative of the Life of Frederick Douglass, an American Slave—while helping Monica with a school assignment a couple years ago.
Made my favorite salad this week.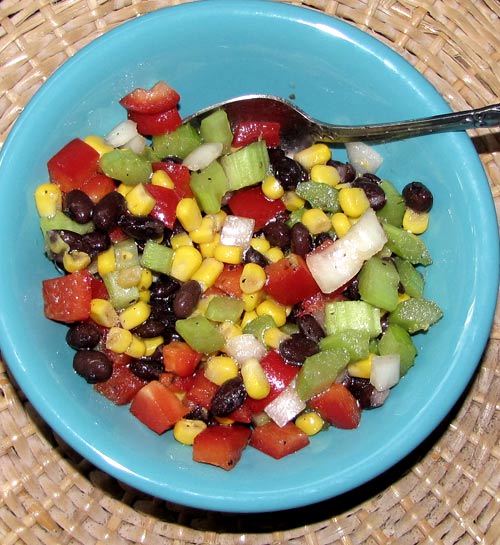 It's so easy and so tasty:
1 can organic corn
1 can organic black beans
3 organic celery stalks chopped
¼ organic onion chopped
2 organic red bell peppers chopped
Organic salad dressing to taste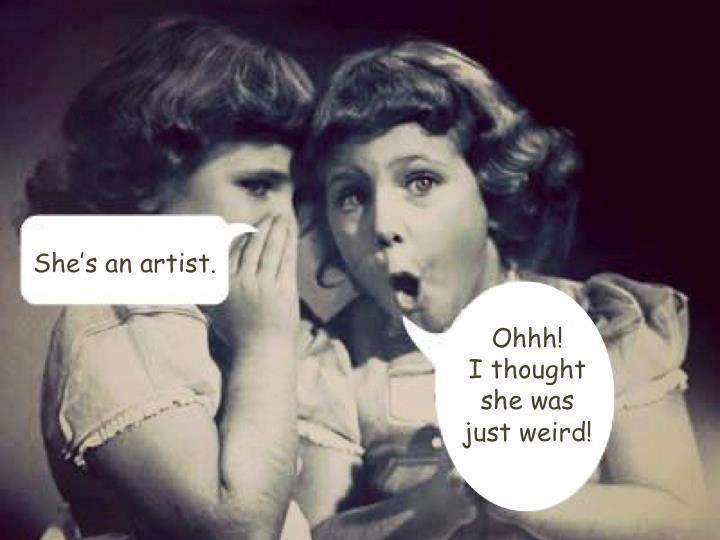 And since I think I forgot one last time I posted and in honor of today's theme (famous artists)…