Looks like I haven't worked with metal clay since June. That's when I put the deposit on Hadar's 5-day intensive.
So here I am, having at it again.
Here are the items I made in Hadar's class (click any of the photos to see more details).
First we worked on perspective rooms made from steel with bronze and copper accents.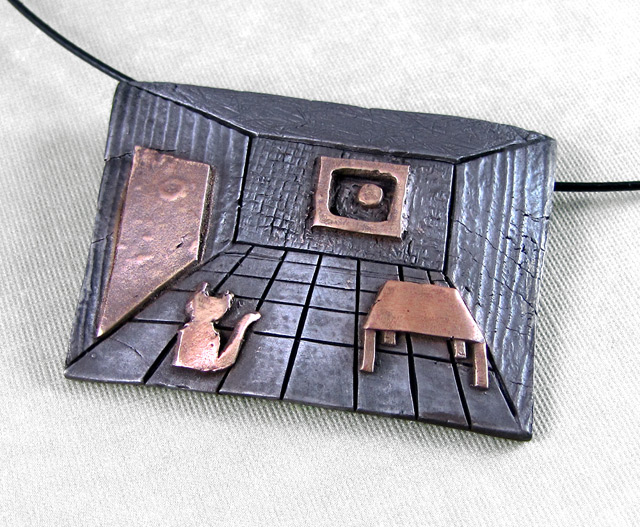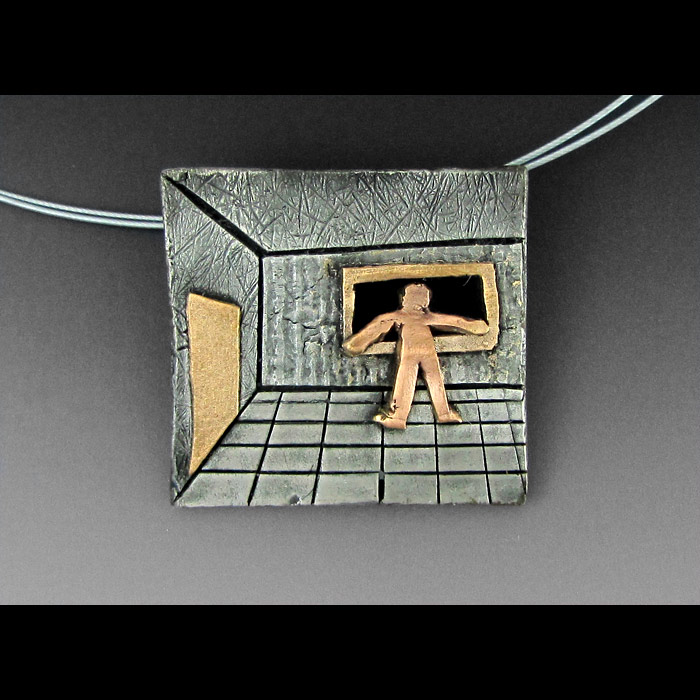 Then we had options for structural/architectural rings. I chose the castle.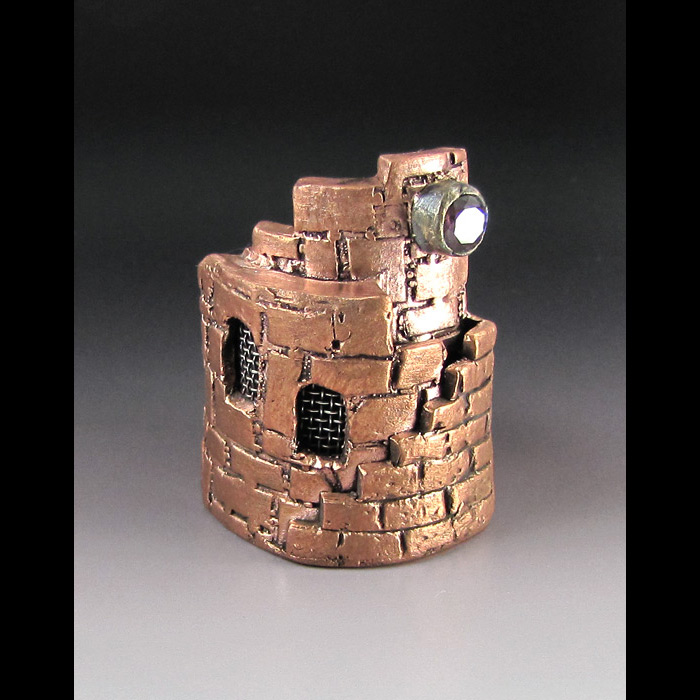 The castle was not only a high-fire (1700°F), but was fired twice (repairs were made after the first firing). And although the CZ (the inset stone) changed from orange to purple, we were all surprised to see that it survived at all.
The next project was another choice or rings. I chose the ones that look like little hobbit houses. Here's what I made.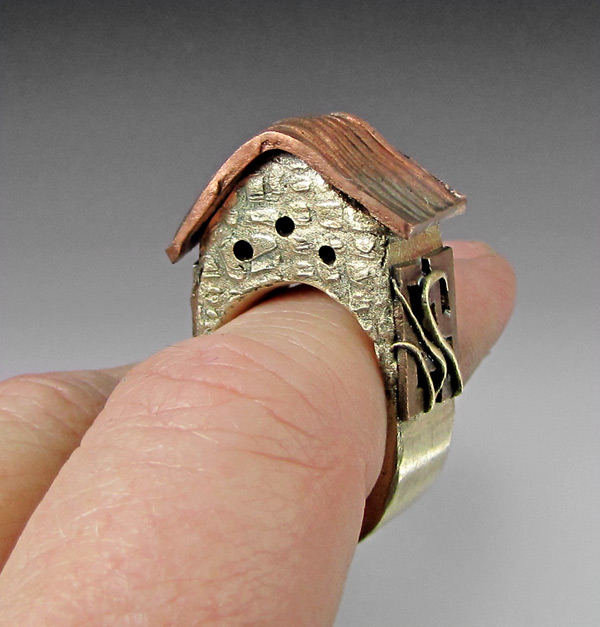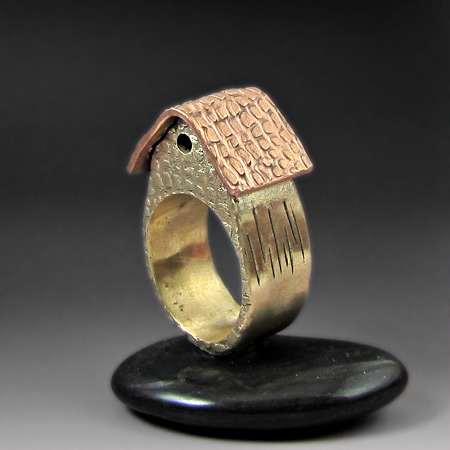 I then made two other pieces in class because it was using a technique I wanted to learn, but we didn't have time to fire them as it was the last day so I brought them home to fire here.
But first I'm running some tests. Yes, I know… I did this practically all summer, but I'd like to get a good, easy working system going.
Here are today's test pieces. These are all high-fire. It's various combos of steel, bronze, and copper.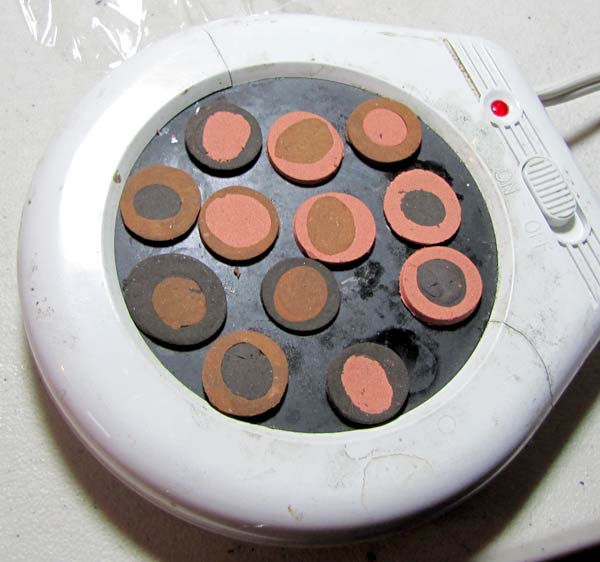 I will (obviously) let you know how it goes.
As an aside, here are more Penryn photos.
Here's about half of the deer family/herd/tribe that visit us daily.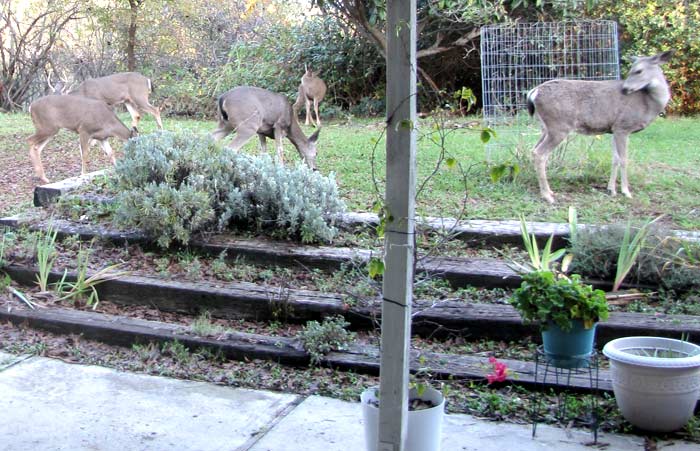 Sometimes they just chill on the lawn.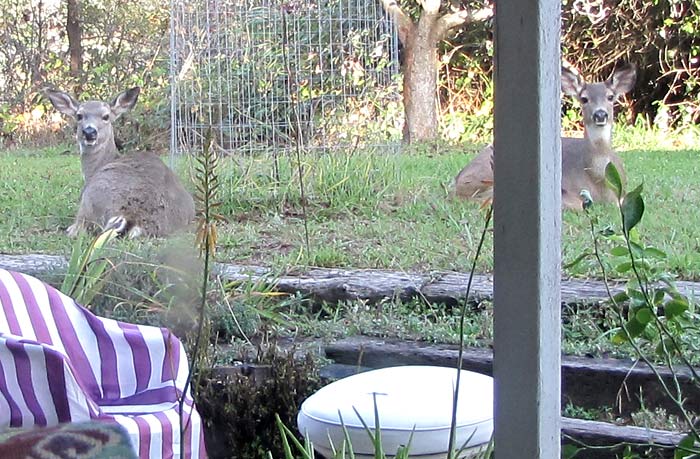 We've had some lovely sunsets lately. The photographs don't do them justice but I try.