Since the tutorials came out (see previous blog post), I've been on an etching spree.
Click a photo for more info…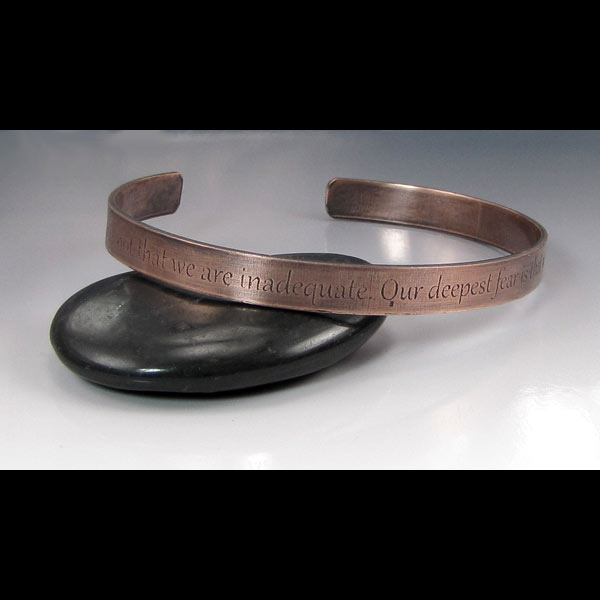 That second one is a Marianne Williamson quote: "Our deepest fear is not that we are inadequate. Our deepest fear is that we are powerful beyond measure."
The tutorials are so popular, in fact, that I just sold out of the supplies kit, but hope to have it back for sale within a day or two.
I continue to add beads and whatnot from my supply drawer to
the Etsy store
.
Oh, and very exciting news… turns out you can use my
Photo Etching Tutorial
with
GIMP
. GIMP is a photo-editing software that you can download for free. How awesome is that?
The entries are rolling in fast and furious for our
WINTER Jewelry Design Contest
in the SRAJD group. The contest is open to entries until the end of November, but no need to wait until the last minute.