Made a couple of new bronze clay pieces yesterday and fired one to test things out.
Because I'm pretty sure my kiln is running hot, I lowered the temperature (but too much I think).
My last batch of bronze clay had charcoal embedded into the pieces, leading me to believe I had over-fired.
So I fired phase one at the recommended temp, but lowered phase two by 50 degrees.
The test failed (not fully sintered, I'm guessing). I'm adding a bit of repair clay to the piece and re-doing phase two firing, raising temp to 1460 (1470 is recommended… I had tried 1420).
I don't think I'll fire any other pieces until my external pyrometer arrives and I can test the temperatures.
In the meantime, I want to do some testing in the same manner that
Hadar
tests kilns when she's doing traveling shows. So I made a couple pieces… bronze, copper and copper/bronze combos.
They may have to wait until the end of the month for firing, though, because I'm out of charcoal.
That means I have to buck up and get back to experimenting with silver.
Okay, just got my large lentil bead out of the kiln (for the third time). I'm sorry I didn't get a photo of the piece that fell off and what not. Slight headache today… not thinking clearly.
I've only just brushed it off (Dawn, water, and a brass brush)… I'll show you the results tomorrow (even if it's still problematic).
In the meantime, here are some things I've created. As usual, you can click on any photo to go to the listing, except for the silver beads which are already spoken for and the bronze earrings with the green pearls which already shipped out.
These are fine silver 11x11mm.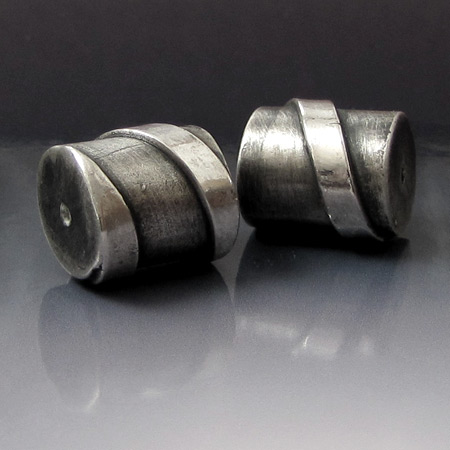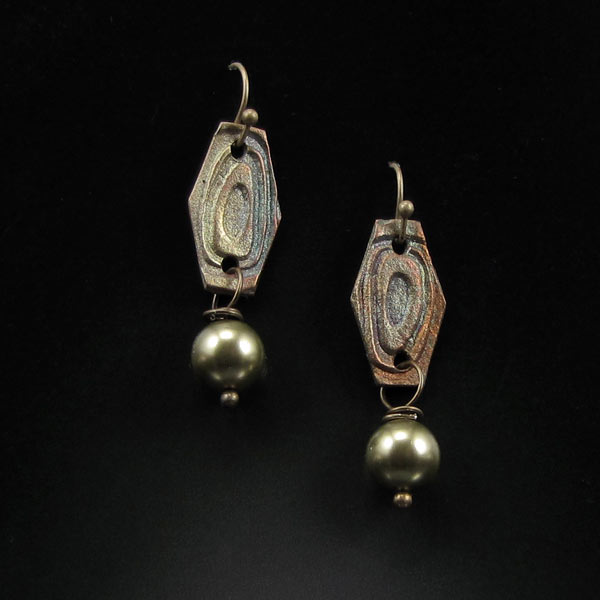 Handcrafted Necklace Set of Bronze Lentils, Huge Russian Serpentine Squares, and Annealed Lampwork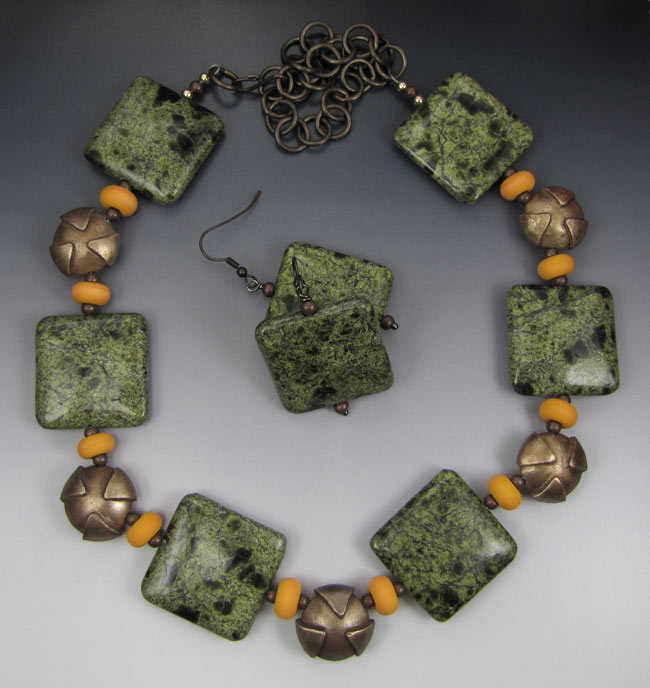 Handcrafted Earrings of Orange and Red Enamel on Sterling Silver Earwires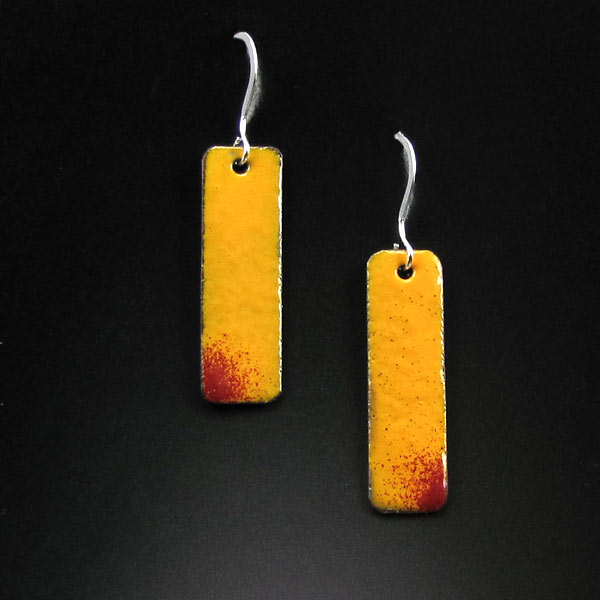 Handcrafted Bracelet of Abstract Fine Silver Centerpiece on Leather Cord in Unisex Boho Style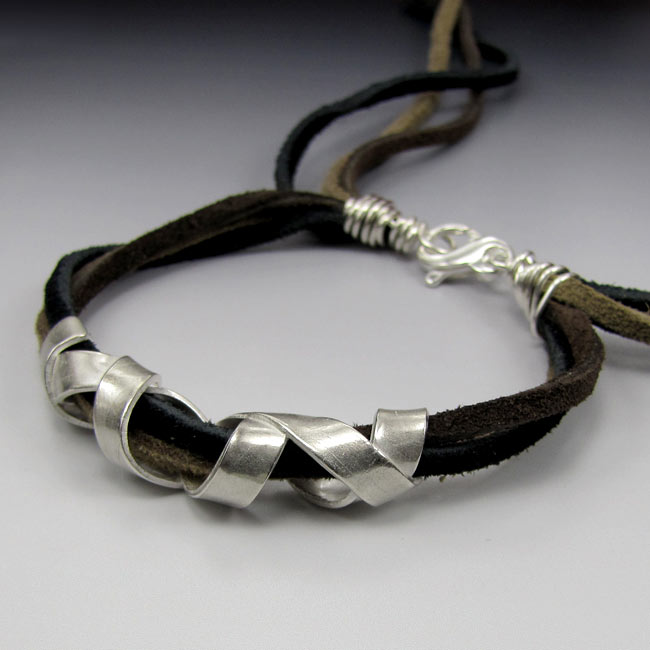 And here's all the non-jewelry news:
My Orchid has buds on it. Yay! You have no idea what that feels like to a confirmed plant killer. I'm so excited. I was really amazed and pleased with how long the flowers lasted on it when I bought it, but as winter approached, the last of the petals fell and I spent the next six months with a 2-foot tall stick in a pot.
For lack of any initiative to find something new to read, I went back to something from my childhood… Mary Stewart's Crystal Cave.
On more than one occasion, I've gone back to re-read something I thoroughly enjoyed when I was younger and unfortunately I was often underwhelmed.
So far, however, I'm totally loving the book as much as I did the first time. Yay!
For tv viewing (although it's not really tv… it's Netflix and Hulu), I'm watching Dr. Who and Sherlock. Can't wait to see how he explains this one. My brother had a pretty good theory… we'll see. Although the previews for next week's Masterpiece show was NOT for Sherlock. Ack! What?! When will the next episode be?!?!?!