A couple of new items first:
Been going through my metal clay books and trying some of the projects. Here's another one from one of Hadar Jacobson's books: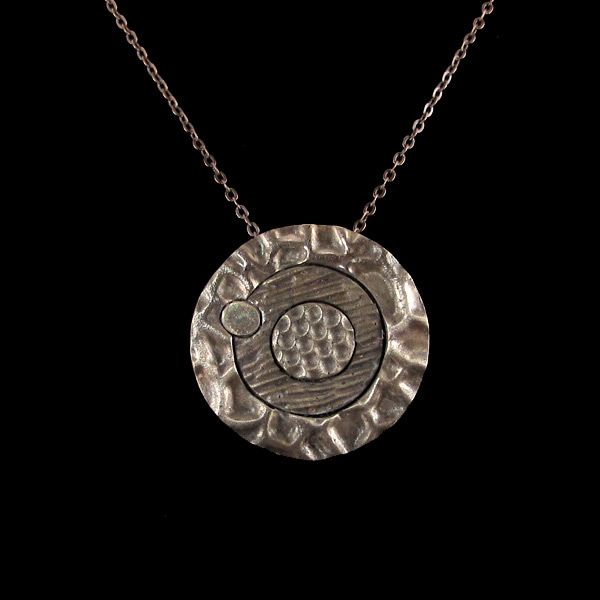 Here's me practicing hollow forms with additional layers on top: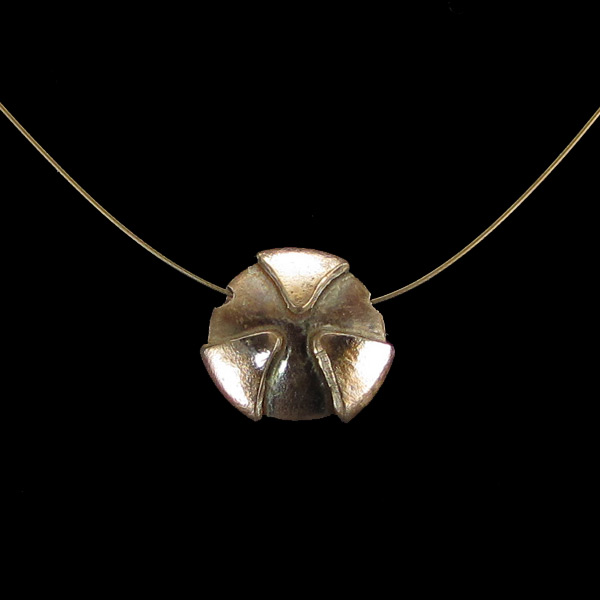 And a couple of bronze and copper rings for my Ancient Artifact line: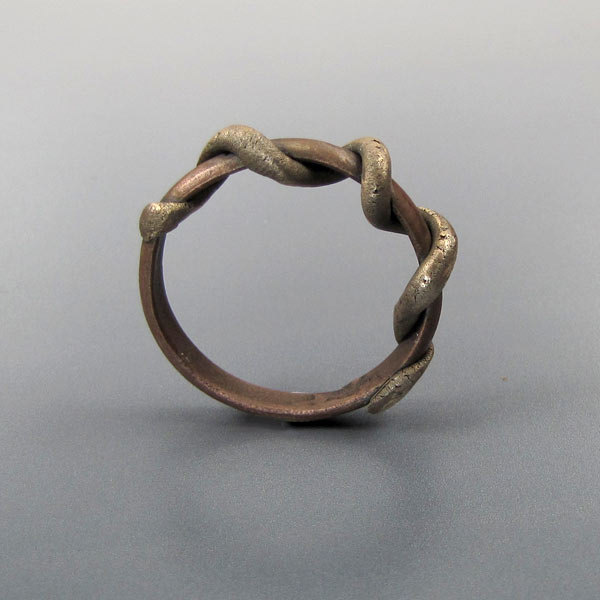 New listings going up tonight… more bronze metal clay and then four new items of textured and riveted copper.
Decided to try a new clay this week… white bronze. I hurriedly made some test pieces and put them in the kiln. No sense in spending hours creating a piece if I don't even know how they'll survive the first firing attempt.
Here are the results… first, straight out of the klin and second, after brushing clean.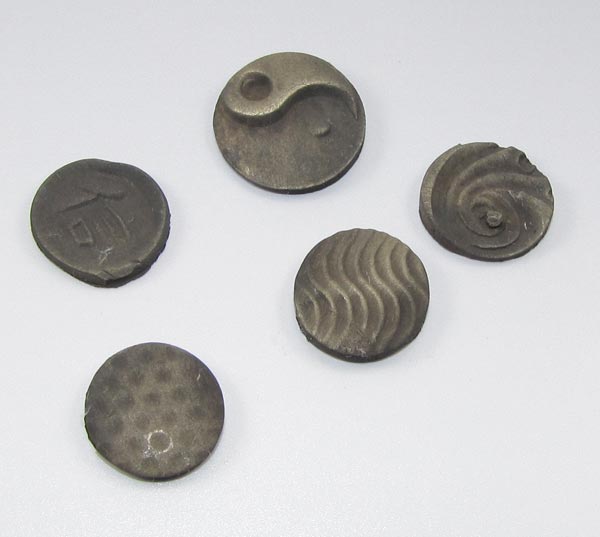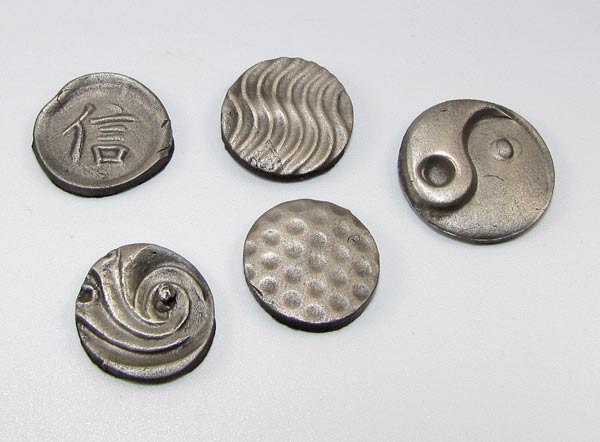 And now I'm heading over to a friend's house to play with enamels.
TTYL!