There's a challenge I wanted to take part in. It's on the Things Crafty website:
Here's the challenge link if any of you are interested.
The theme is April Flowers, so I did my take on flowers by coming up with an Art Nouveau-inspired version of Egyptian Lotus blossoms…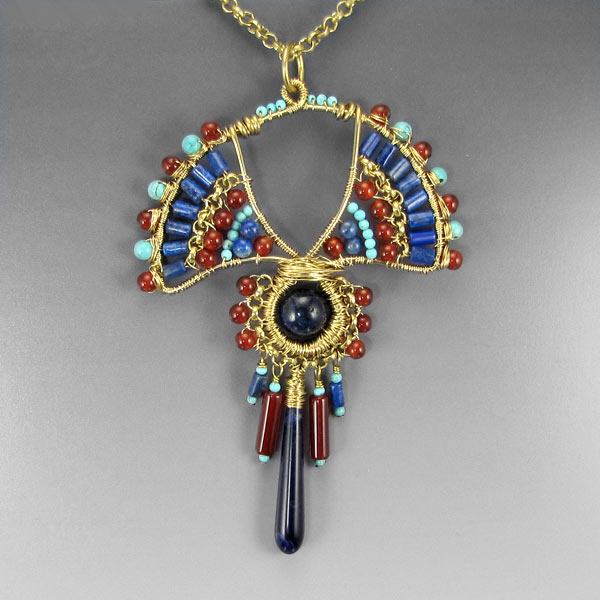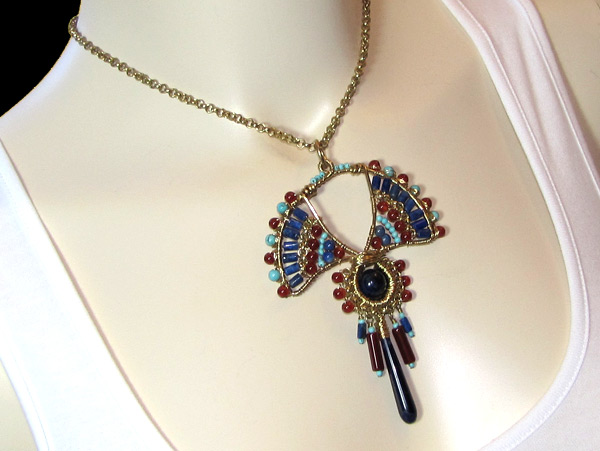 Then Sunday I wanted to do some enameling. Several hours later, I had a lot of practice under my belt, but that was pretty much it. I learned a lot, though, about what I can and can't do with my resources and skill level. I did come up with one design at the end of the day that I was pretty happy with. It's enamel on a copper circle that I've matched with a plain circle of fine silver and the two are linked onto a sterling chain by a fused and enameled piece of fine silver wire.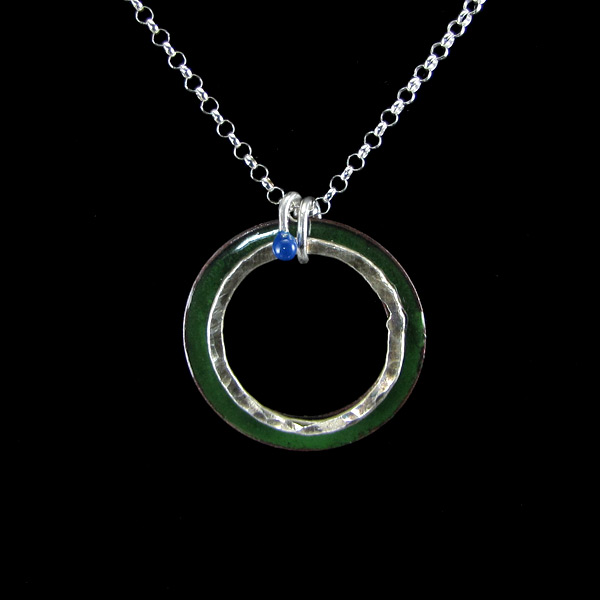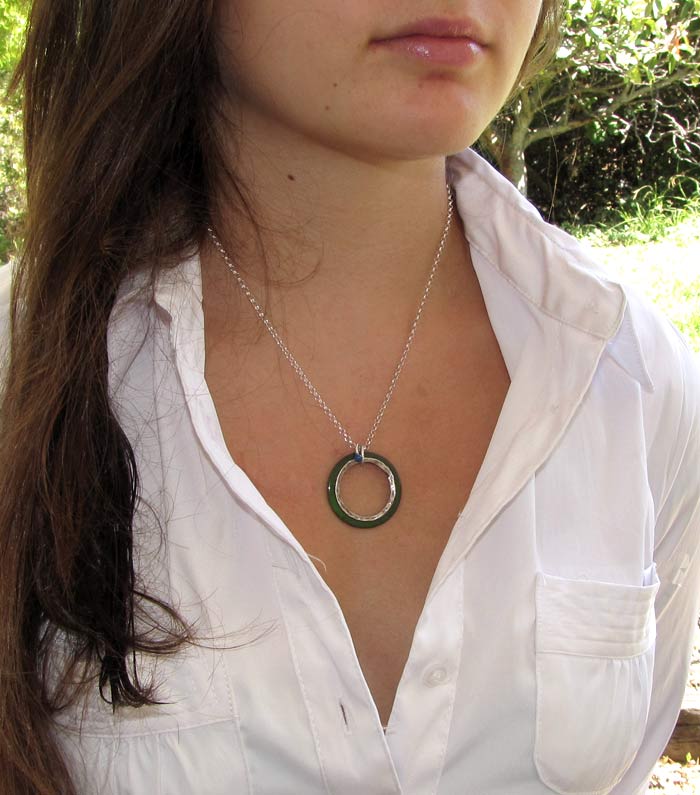 Don't forget you can click any of these photos to get more info.
Well, that's it for today. I just wanted to touch base, show you a couple recent projects, and now I'm getting back to work (metal clay today).
TTYL!