So the other day, I'm going through a really old stash of beads and I've got this one sterling silver bead that's rather tarnished. I start to shine it up and guess what?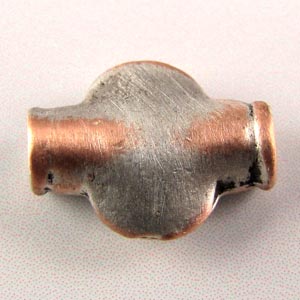 Wow, makes me wish I remembered who I bought that from 12 years ago. Hmph! (In case you can't tell from my photo, that's copper under a rather thin coating of silver plate… so not sterling silver at all.)
I only have two sources for sterling these days. The above is one of the reasons I'm so darn selective.
Anyway, I'm a little behind on showing you some of the new listings (click a photo to go to the listing).
First up is a three-strand necklace made from hollow Lampwork beads.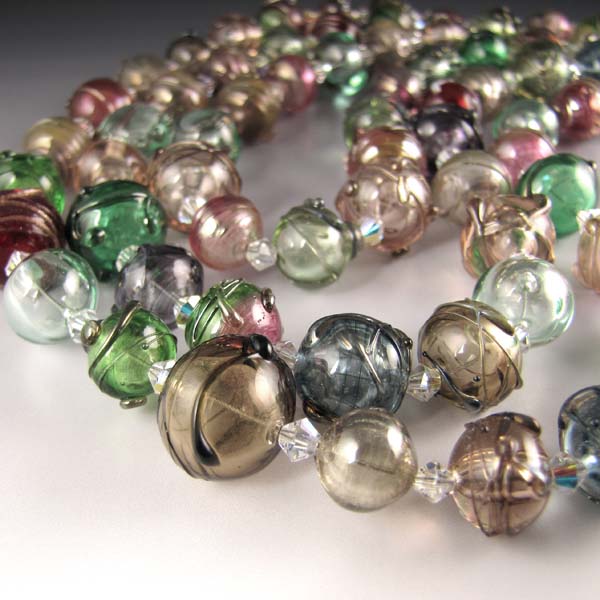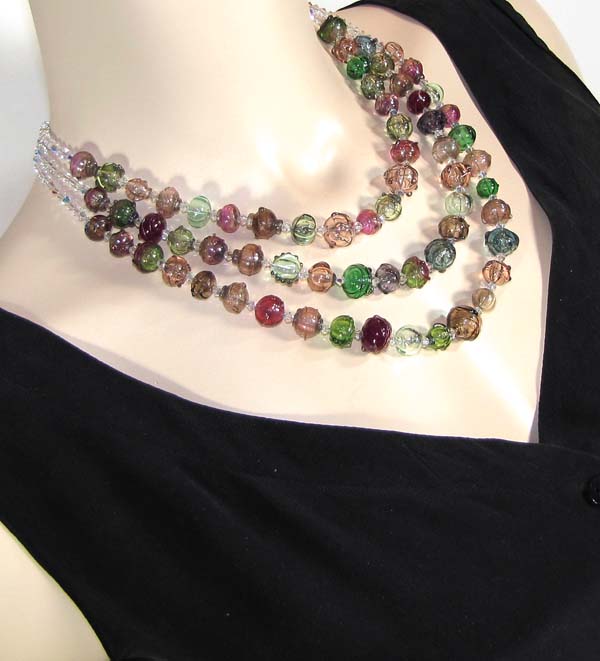 And a necklace of bright Lampwork beads and decorated sterling silver.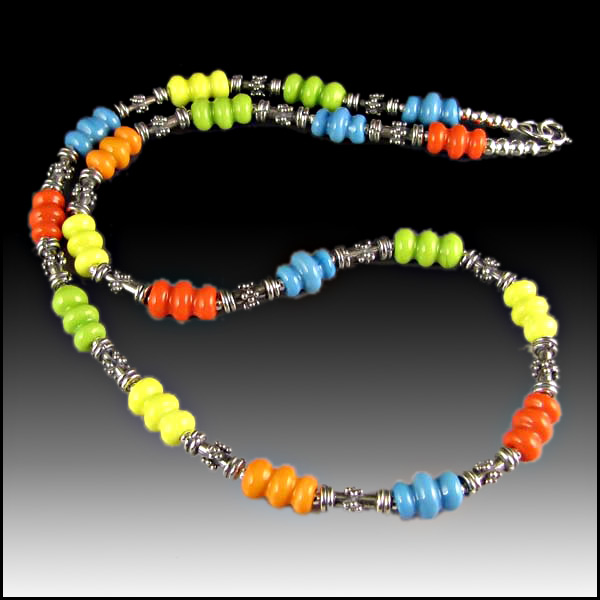 A five-strand bracelet of Zebra Jasper, Swarovski Crystals, and Sterling Silver.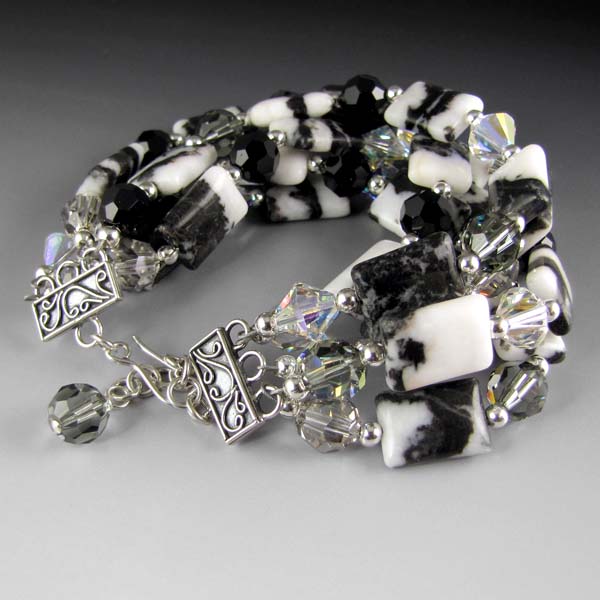 A bracelet of large Jade beads, decorated Sterling Silver, and Swarovski crystals.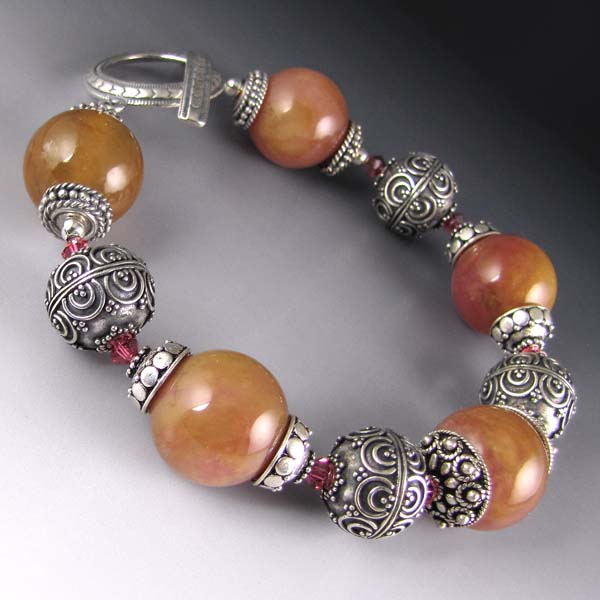 And a simple bracelet of byzantine sterling silver chain and a single but stunning boro Lampwork bead charm.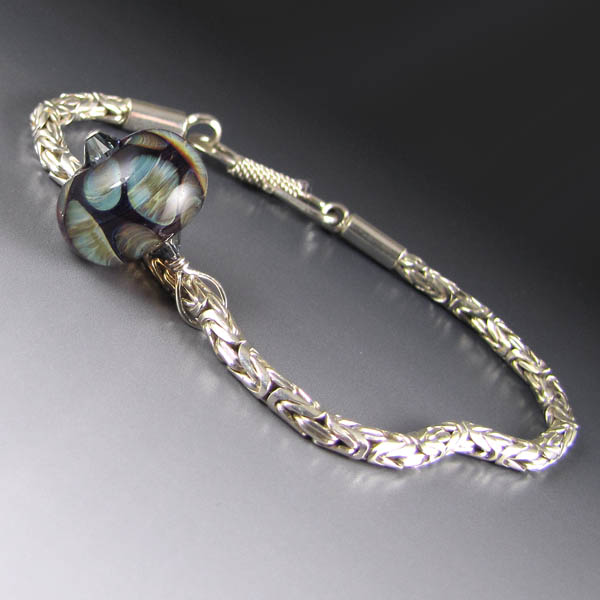 "What other people think of me is none of my business."