So I made this bracelet and messed up the pattern (see the 8 o'clock position) and I can't redo it because it's on 18 gauge sterling silver and is only 6¾ inches (so can't make it smaller). It's Lapis, Serpentine and all Sterling Silver.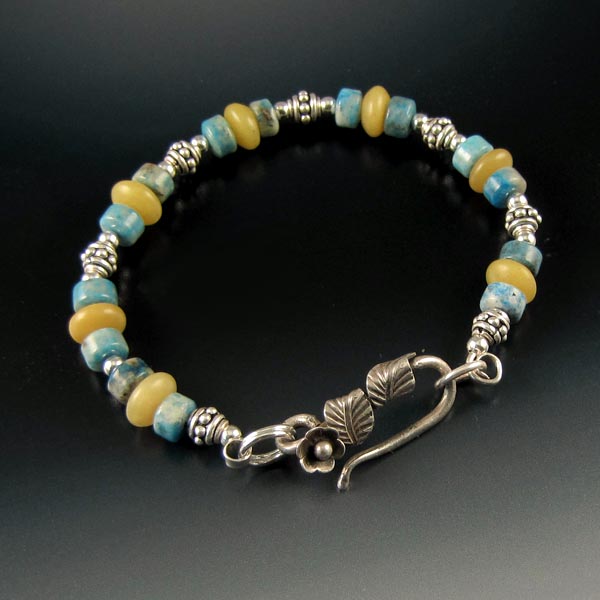 And because of the boo-boo, I'm giving it away.
I just did a book review (30-Minute Earrings) and everyone who leaves a comment on my review is entered into the contest.
This Friday (Nov 4th), I will randomly select a winner from among those who left a comment.
Here's the review:
30-Minute Earrings
And check out these earrings I made from projects in the book (click on a photo for more info):