I was looking at my "views" the other day in
ArtFire
and
Etsy
. My items get five times the views in Etsy than they get in ArtFire.
I don't participate in forums on either site. I don't advertise my Etsy or ArtFire stores. Fairly level playing field.
Do views always mean sales? No, but fewer views does seem to mean fewer sales.
My last ArtFire sale: May 2011
My last Etsy sale: August 2011
But I am the eternal optimist.
Do I like the new thing where one-third of your logo is covered up? No. I think making people redo their logos is ridiculous. Move the box that's covering our logos; don't tell us to change our logos.
My fave is still my
real website
where the majority of my sales take place.
Took the train on Tuesday, back into the Bay Area (had some errands to run). It was kind of neat.
Not sure it's something I'd want to do daily, but it was a nice experience once. For some unknown reason, we stopped over this river for a few minutes: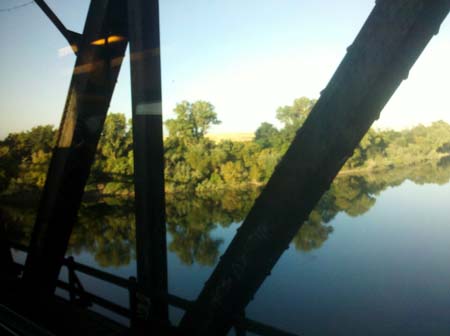 Plenty of creatures here.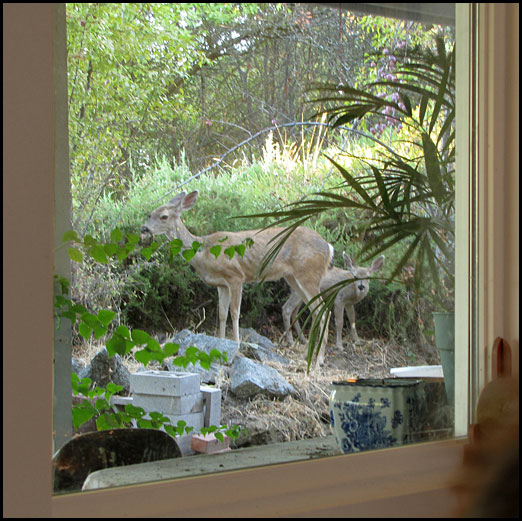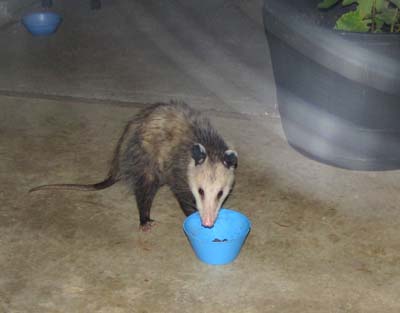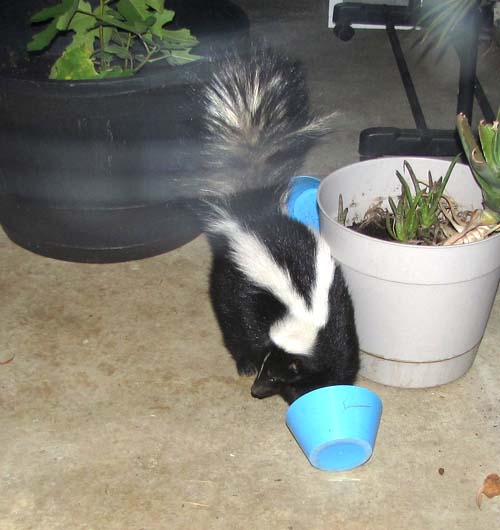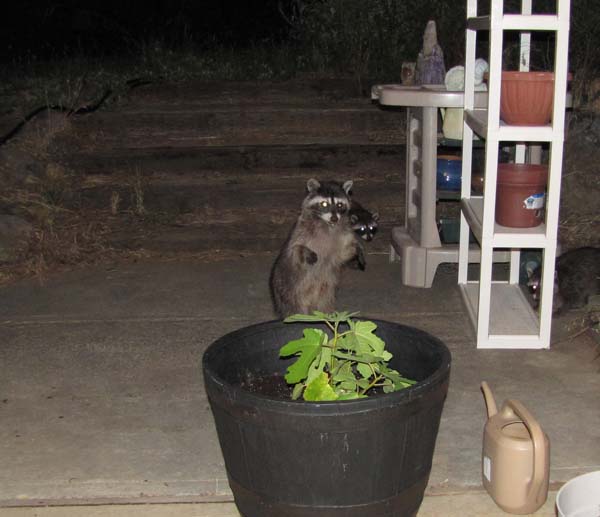 Went blackberry picking the other day. Didn't pick this one (of course), but had to snag a photo of the pretty colors.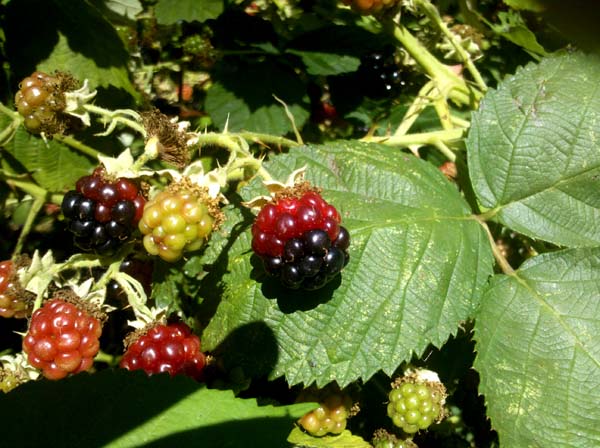 And thistle…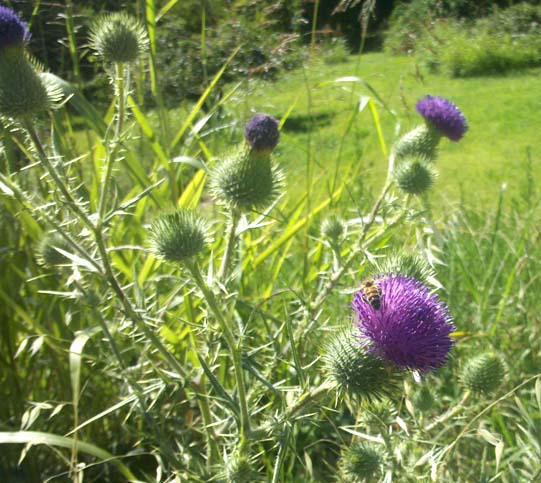 Oh, and here's me and the back of my R2D2.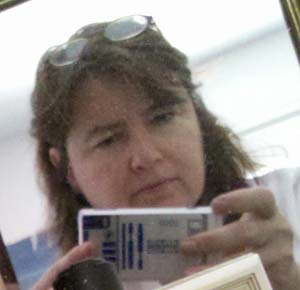 Here's Mom's Bougainvillea…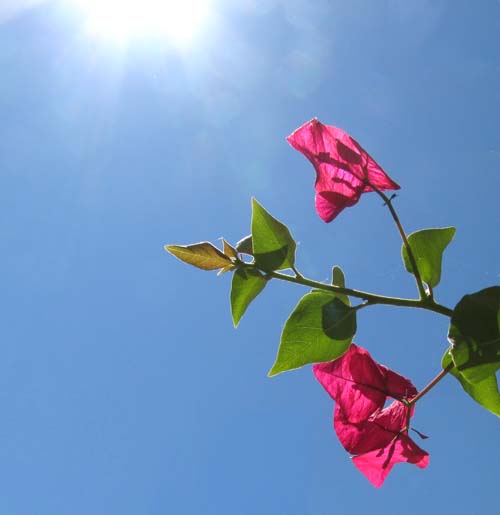 And a very tired kitty…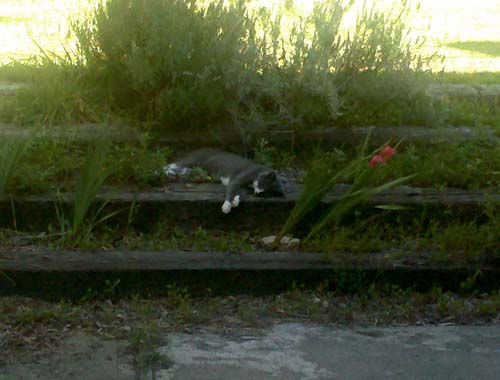 And my darling little Ten-Ten, who will never lose his scaredy-cat sensibilities (he's behind the table post)…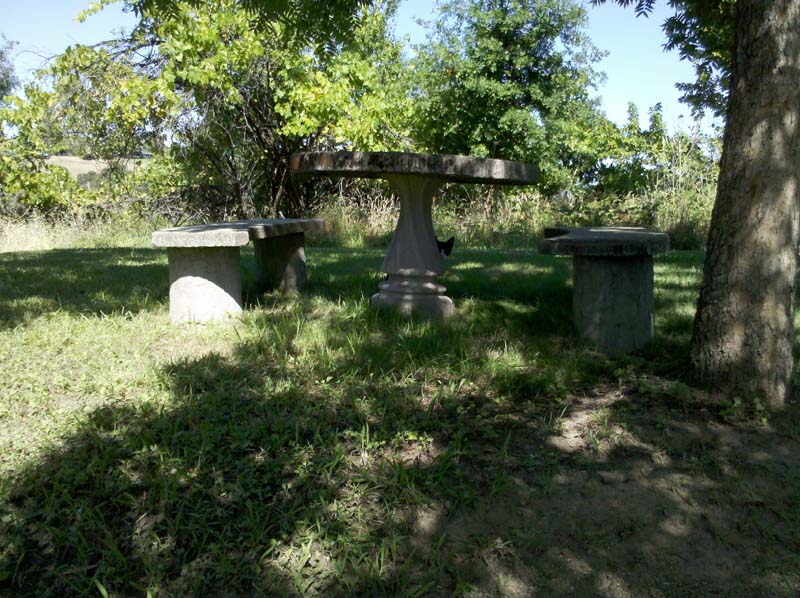 I'm very excited about the next installment to Bracken Designs… I have a slew of "Stacker Bracelets" ready to be photographed and listed. Yay!
Talk soon!