A few months ago I bought a "love knot" (aka "Danish knot") tutorial and… well, never did anything with it. I was thinking this would be a neat component to add to my chunky bangle bracelets.
Recently a friend of mine, Bonnie Jacobson, showed me a photo of a gorgeous bracelet she made that featured some of these components, kicking up my desire to finally give it a go.
My first results were funny (I can say "funny" because I've learned to use base metal when trying new things rather than just diving right in with silver or gold… which is definitely NOT funny).
I used 13 gauge copper and coiled the wire onto a 9mm mandrel. Whoa! Way too tight for three coil sections (I have since learned that I can just leave it at two when they're this chunky and tight).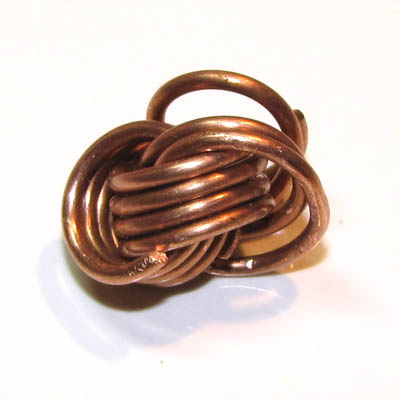 So then I decided to learn the technique… end of story… not caring what the end result looked like… I just had to first figure out what I was doing.
So I used 20 gauge brass on a 9mm mandrel. Ha ha ha! Got the technique down, but the finished product looks like something only an entomologist might be interested in.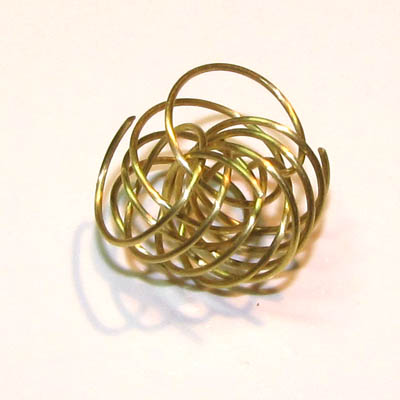 Next I went to 16 gauge brass on a 17mm mandrel. Better than the previous one, but still way too loose.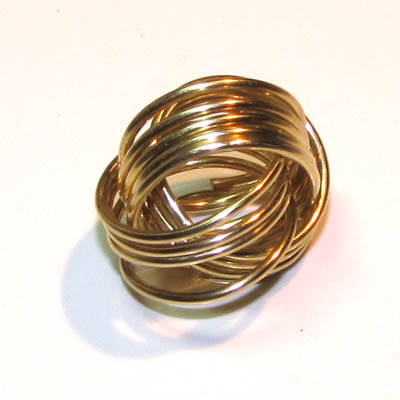 Trying to tighten it up a bit, I then went to 16 gauge brass on a 10mm mandrel. Still too loose, but I'm getting the technique down.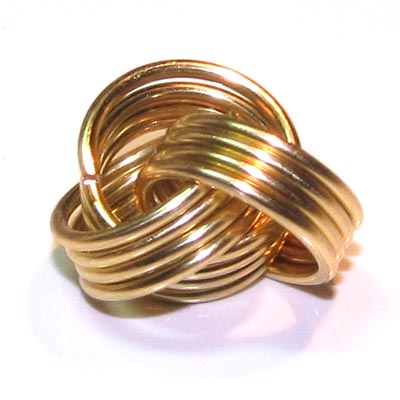 Then I decided to try the two-coil version (notice you have to have more coils per section than the three-coil version). This is 14 gauge brass on a 9mm mandrel.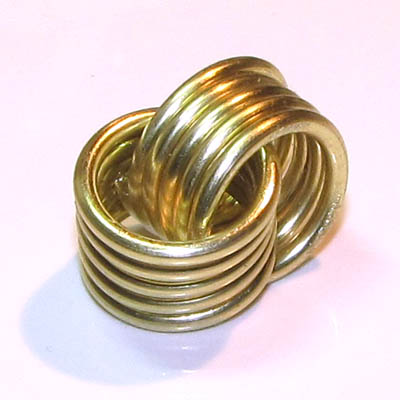 And then, because I figured I'd learned enough now to try a tighter one, I went back to my original (13 gauage copper on a 9mm mandrel).
This one is actually listed for sale.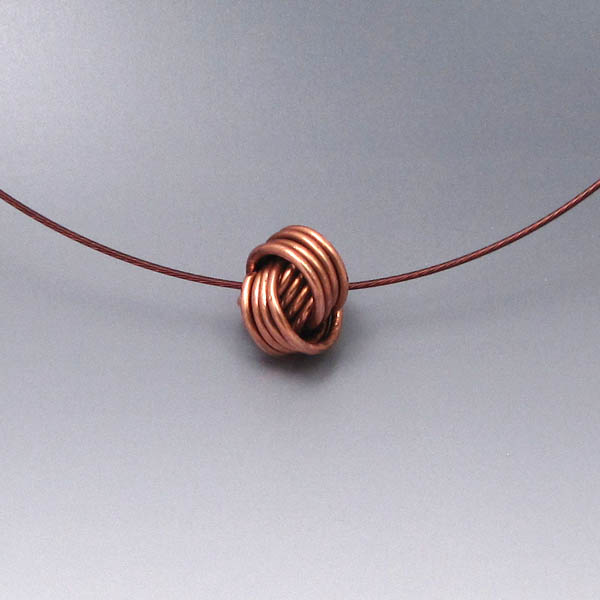 I am happy with the results. The knot is tight enough to maintain its shape (and keep the ends on the interior of the knot), but not so tight the coils get misshapen.
Feeling brave at this point, I went ahead with 20 inches of 14 gauge sterling silver and produced this (also for sale).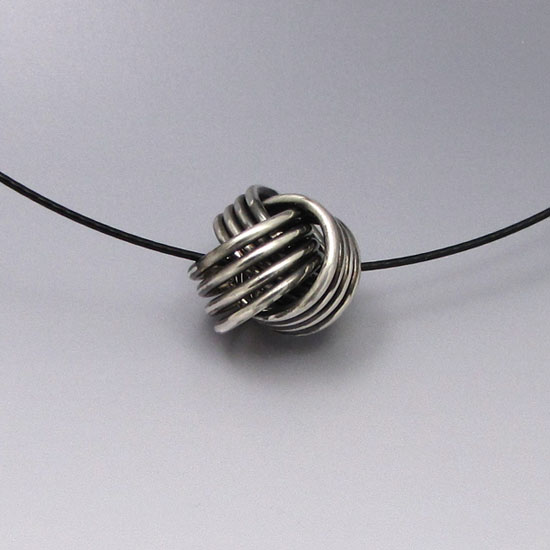 There is a HUGE difference in the softness of the wires I used today. The brass is a painful struggle. The copper (in the same gauge) was a breeze to wrap around the mandrel. The silver (also the same gauge) was only a little stiffer than the copper.
I don't think the 2-coil knots look as good on their own as the 3-coil knots, so for now I'll try to incorporate the 2-coil knots as necklace and bracelet components.
I look forward to teaching these techniques in my new location.