I like to try new things. Sometimes my experimenting leads me to cool, new ways of making jewelry. Sometimes it doesn't.
I'm in the process of trying something new. I want to paint on metal.
I'm not an artist by any stretch of the imagination. And by "artist" here, I mean I can't paint and I can't draw. This kind of makes me wonder, what exactly do I plan to paint onto metal.
As I ponder that, I run my first test (applying various colors to some metal). I should have photos at some point… the paint is currently drying.
So later on today, I'll sit with my thoughts and my sketch pad, and I'll see if I can come up with any kind of starting point.
In the meantime, I wanted to share with you a cartoon I've created as an attempt to prove my point to buyers and sellers alike. We are not selling components. :-) Think about it.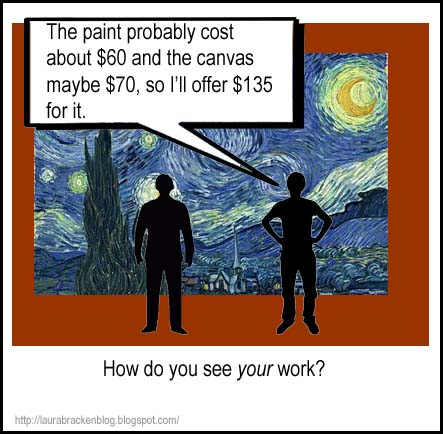 My cartoon can help us segue into my next subject which is that in the past year I've learned a bit more about using EXCEL and so I've "prettied up" my
Jewelry Pricing Calculator
. Still just as functional as before, but more aesthetically pleasing now too.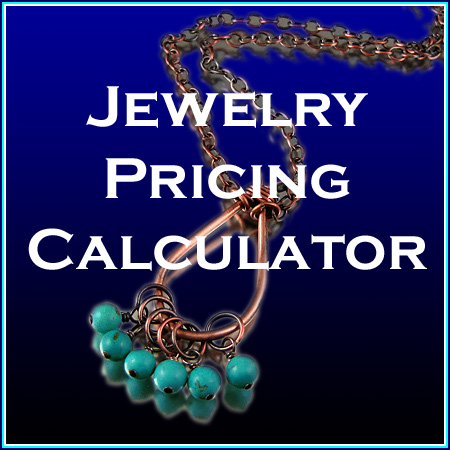 I've also taken some of the suggestions from users of the file and added and removed features.
There's now a specified spot where you can drag a photo of your item to the page you'll be printing out for your record keeping.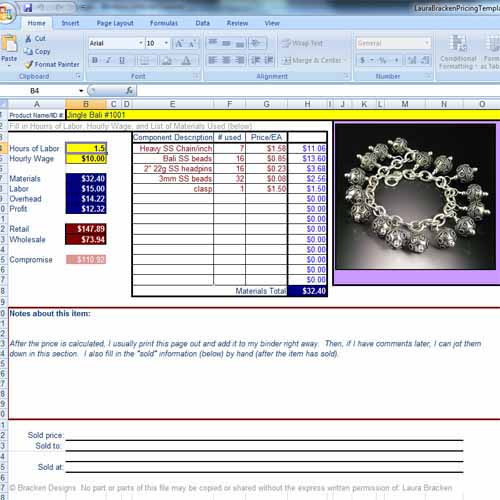 The formulas are virtually the same but more streamlined. The file still includes the wire calculator (which I use CONSTANTLY).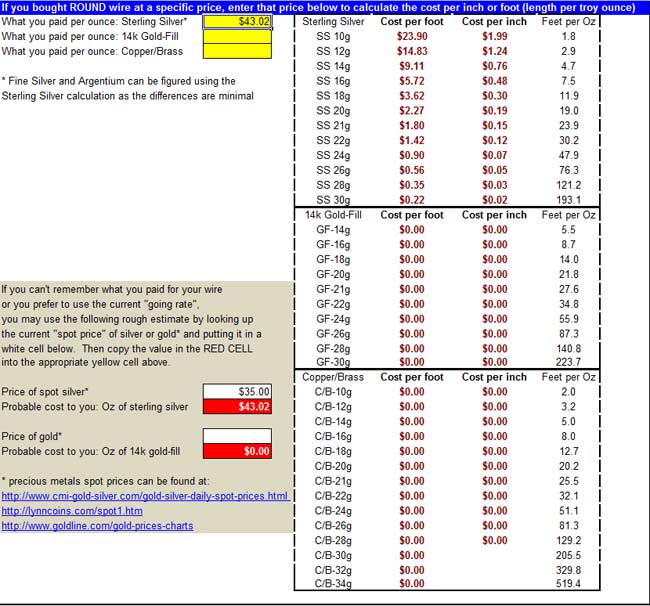 The materials list is now on the same page that you print for your record-keeping binder.
The Supplies Inventory pages are completely changeable to fit your needs.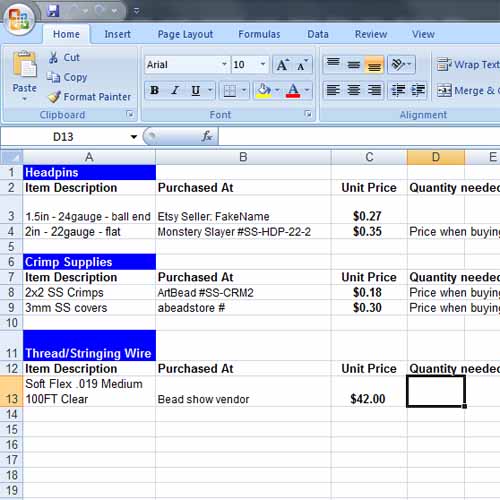 And the instructions have been updated.
If you've already purchased this pricing calculator from me, expect an email this weekend. I'll be sending all previous customers a free upgrade of the new version merely for the asking.
Talk to you later and happy beading!