First off, wanted to thank those who take the time to leave me a comment. I love reading them. It's nice to know my blog is occasionally helpful and/or entertaining. :-)
STUFF
Stuff. Today, "stuff" is driving me crazy. I want to get rid of 95% of the things around me. I want a streamlined existence (first will be material items, then will be tasks).
So… what are the things I want to keep still?
Beads, Tools, etc
Packaging supplies
Reference Books
Photos (maybe can even streamline those someday, when I have the time)
Clothes
A few personal mementos (jewelry, etc)
Files (judicious selection)
Cameras and photo shooting set-up
Computer, software, CDs, DVDs
Jewelry binders (these have collections of inspiration, tutorials, photos, charts, etc)
And, what do I need to get rid of (sell)?
My collection of Carnival glass
My collection of occult books
My collection of estate jewelry
Beads I'm not going to use in the near future
My collection of elpees
My collection of laserdiscs
Gabe's leg pads
And, what do I need to get rid of (toss)?
Papers that I don't need to keep "just in case"
Chotchkies
Superfluous clothing, sheets, blankets
Cat toys (take to Mom's)
NEW JEWELRY LISTINGS (click a pic for more info)
So… here we go… the debut of my first elastic bracelet.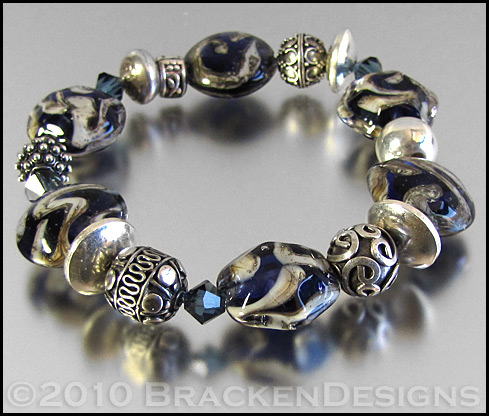 And then four items from my Artifacts line. This is jewelry inspired by ancient Etruscan, Babylonian, and Egyptian jewelry.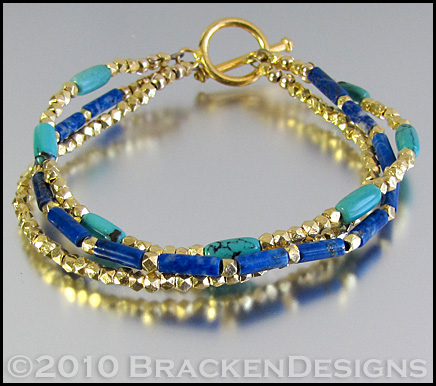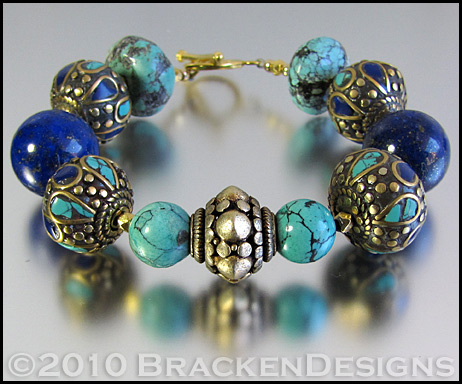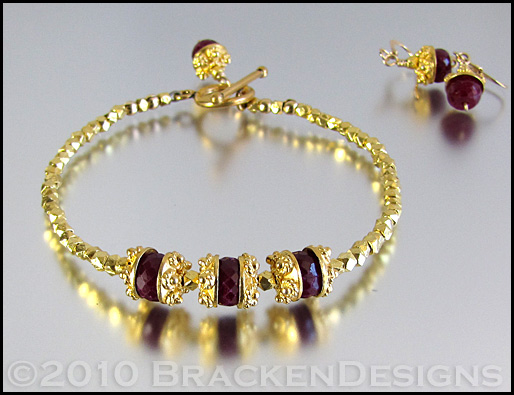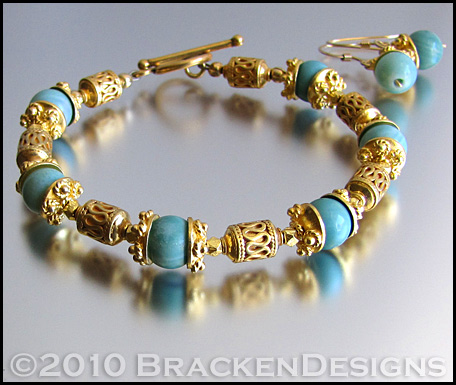 I also made a bunch of pendant necklaces using some of the charms and beads I've been collecting over the past 15 years… but I haven't finished photographing them.
Oh, forgot one more bracelet…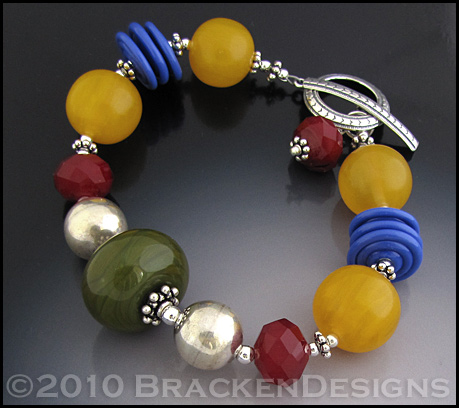 WHERE ARE MY CUSTOMERS COMING FROM?
If you've ever been curious about this, there are ways to find out.
One popular way is
Google Analytics
. A free service, btw.
I know a lot of you have Etsy stores. Instructions for setting up a Google Analytic profile for your Etsy shop can be found along the following path: Your Etsy > Shop Setup > Web Analytics
If you have a non-Etsy shop, go to the website (http://www.google.com/analytics) and click on SIGN UP NOW.
Sign in to your Google Account (if you have gmail, that's your sign in) or sign up for a Google account.
Click on "Sign Up for Google Analytics" and the rest is pretty self-explanatory.
After you sign up (and wait 24 hours for some initial stats to be collected), you can see various things about the people visiting your site.
There's also
Stat Counter
. I personally find this one easier to understand than Google Analytics, but that's probably just because I never bothered too much trying to figure out GA.
Anyway, with these tools, you can see not only how many visitors your site is getting but also which of your pages (aka products) are most popular, what countries people are coming from, how long they spend on your site, etc.
Now, if you wanna be a smidge old-fashioned, there is another thing you can do that you may not know about. You can add a short customer survey to your PayPal set up.
The thing is, you may see different options in your PayPal account based on what kind of PayPal member you are. So some of this is going to be just looking around a bit until you find it.
Anyway, according to PayPal there are three types of accounts:
Personal (for shoppers only), Premiere (for shoppers and sellers), and Business (for merchants). This option may not be available for paypal members with personal accounts.
So… log in to your PayPal account.
Click on PROFILE (under the MY ACCOUNT tab).
For some, under the SELLING PREFERENCES section there is an option for CUSTOM PAYMENT PAGES. You would select that then ADD A CUSTOMER SERVICE SURVEY.
For others (maybe the difference between a premier account and a merchant account), after clicking on PROFILE, you go to the section that states HOSTED PAYMENT SETTINGS and click on CUSTOM PAYMENT PAGE STYLES.
Click on the OPTIONS tab and start playing (I also added gift-wrapping options here).
Hit SAVE when you're done and … tada!
To see the responses to the survey questions, I hear you can look at the DETAILS of a transaction, but I haven't tried yet.
Alright… good luck and happy selling!