BTW, if you use the green kitchen scrubbing pads to "rough up" and clean your metal before soldering, enameling, or etching don't accidentally get the non-scratch blue Scotch scrubbing pads. Sometimes being colorblind sucks. I thought I was buying the green ones so didn't even notice the words "non scratch" until I got home, used one, and couldn't figure out why my metal wasn't changing. Ha ha ha!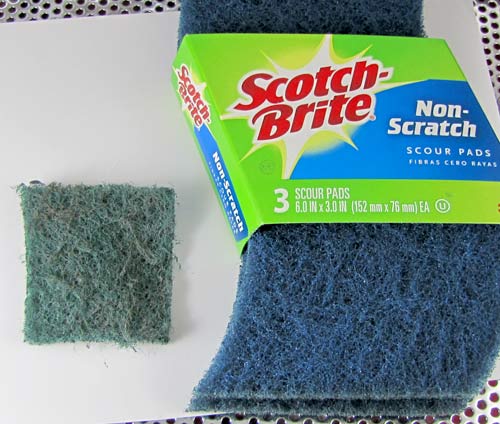 That's my last remnant of genuine green scrubby on the left.
I finally finished my first 3D gothic window from the new window series. Remember the design sketch?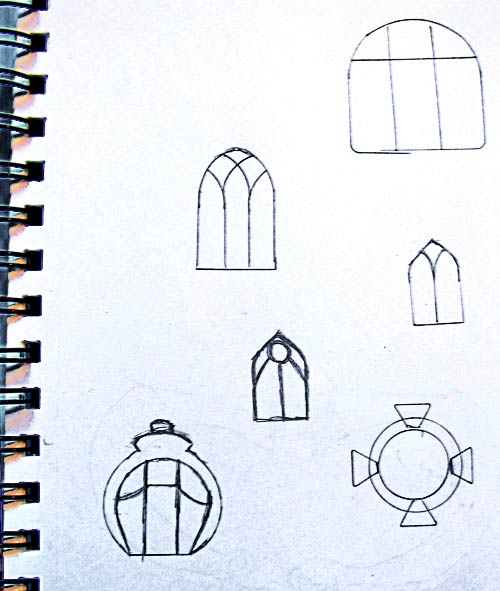 My first one isn't exactly any of those, but close enough. Here's the finished product.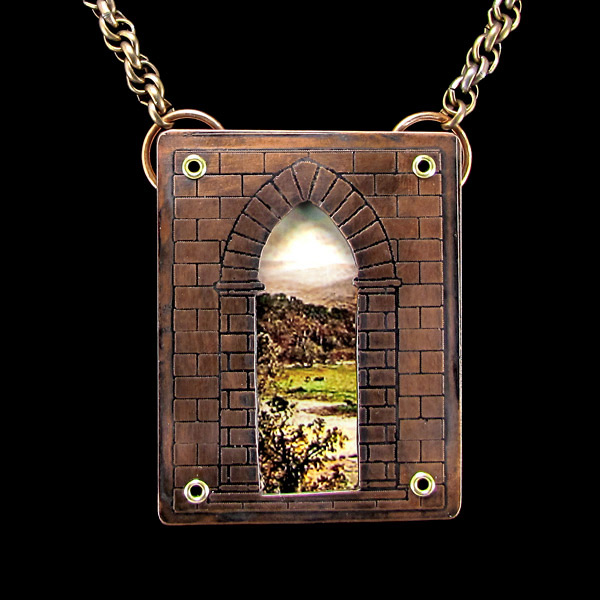 Click here
to see the listing.
This shot shows the distance between the back of the pendant and the front. I wanted it to seem more like you're looking out a window and thought the gap may lend some credibility to that effect.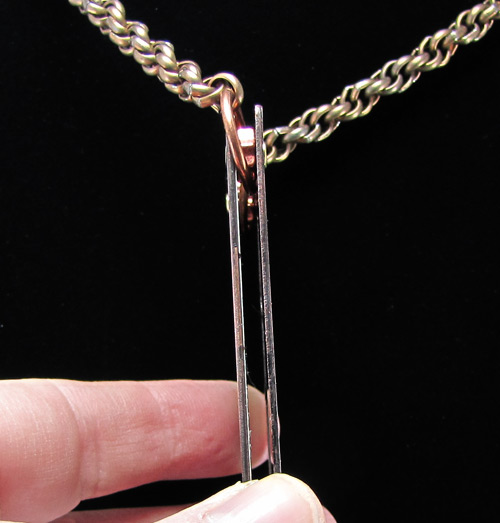 And it's the first time I recall signing a piece properly.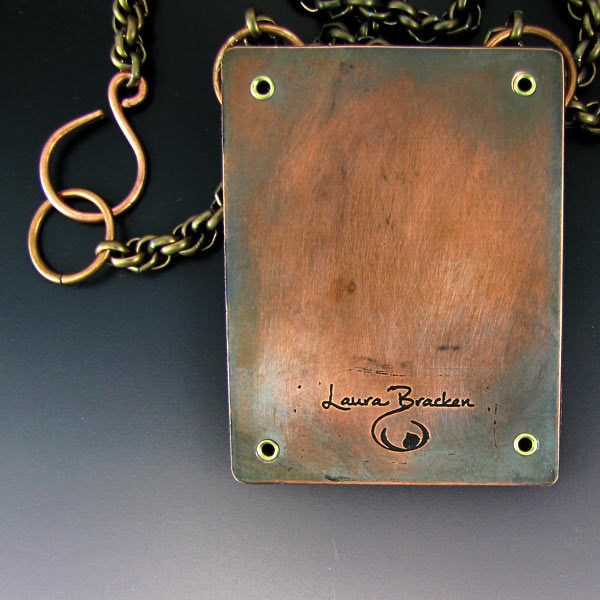 I'm pleased with how it turned out, particularly since my riveting skills usually leave a lot to be desired.
Anyway, now we need to talk about something serious. Most of you probably know the US postal rates are going up January 27th. As of that date, I will no longer be offering free shipping. I'm sad to see that feature go, but things change and I have to accept that.
For those of you who sell on Etsy, eBay, or anywhere else, please look into the new rates and adjust your postage charges accordingly.
To the best of my knowledge, here are some of the changes.
First off is some info from the Endicia (my postage printer) site:
Parcel Post has been renamed to Standard Post and will ONLY be available at retail locations
Express Mail International Flat Rate Envelope weight limit has been reduced from 20 lbs to 4 lbs
First-Class Mail International Parcel has been renamed First-Class Package International Service (FCPIS) and joins the Competitive mail class group
Free Electronic Delivery Confirmation will be available for select packages and mail classes to select international locations
Express Mail International now includes the first $200 of USPS insurance
Priority Mail International shipments to Mexico join the "All other countries" pricing group
Optional expedited delivery of USPS packaging is available for $2.50
First-Class Mail one ounce stamp prices are increasing by one cent to $0.46
The prices for flat rate priority boxes are going up as well.
Note: I've added more "how to" info regarding updating your Etsy or eBay listings for the postage adjustments:
Click here
And here's a little chart I made myself to make it easier for me to adjust my shipping process. I'm pretty sure these figures are correct, but I'll know for sure when I start shipping after Jan 27th.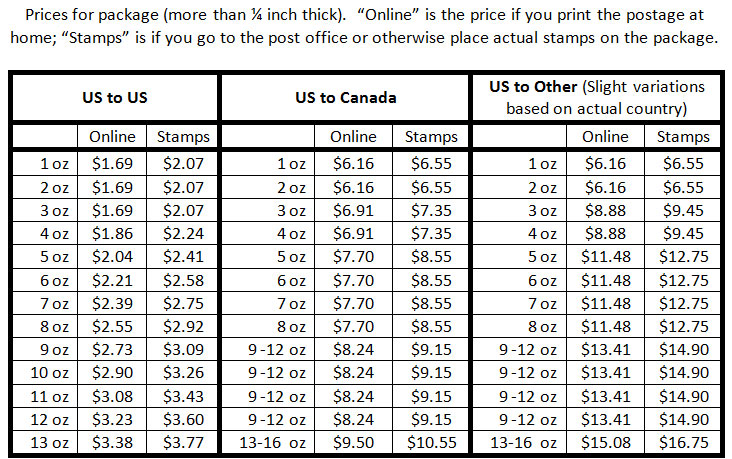 Here's the part that's throwing me. You know how when you list something you can set a postage price for that item based on its weight. For example, if it's 1oz, it'd be $2.07 to mail from US to US and it'd be $6.55 to mail from US to Canada. But what if the customer buys two things?
In the listing, you are asked "How much additional shipping would you charge if this item were shipped with another item?" Well, in the US to US scenario, it's easy because each additional ounce is an additional $0.17, so that's what you'd put as the additional cost to ship this item with another one. But for US to Canada, it depends on what else is shipping (unless I'm reading the new charts wrong; which is always a possibility).
The way I'm looking at it now, if your 1oz item goes along with another 1 oz item, there's no additional charge; if it goes along with a 2 oz item, the new charge (3 oz total) would make the additional 1 oz cost $0.80; if it goes along with a 4 oz item the additional cost is $1.20. See the problem? What am I supposed to say for shipping costs for an additional item? Yes, I do always refund shipping overage back to the customer, but they may run and hide if they THINK shipping will cost an extra arm and a leg. Know what I mean?
Ah well, we'll see.