I enameled some gear-shaped copper disks then had no clue what to do with them for two days. Finally put together this pair of earrings and was fairly pleased with them.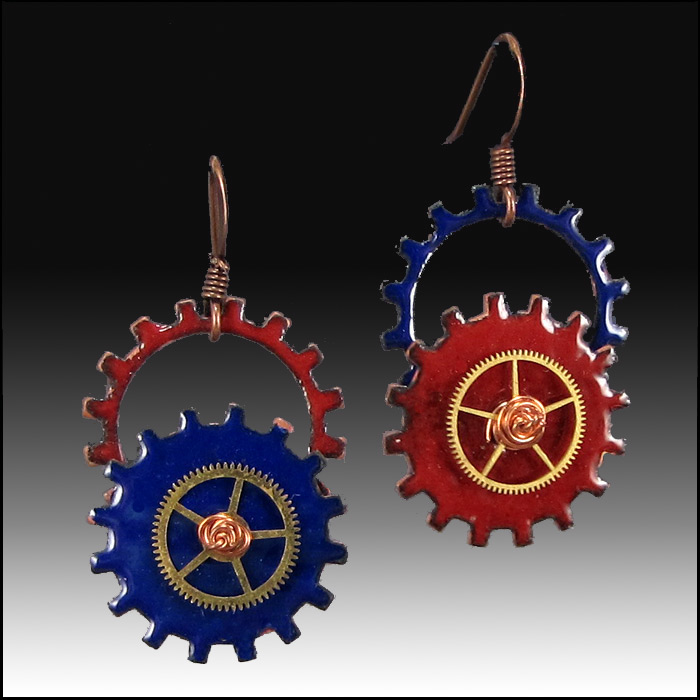 I really like how this pair of earrings turned out. I dapped the dome out of copper, sawed it in half, then soldered it to square frames. The patina was a two-day ammonia and vinegar fumes set-up and there you have it.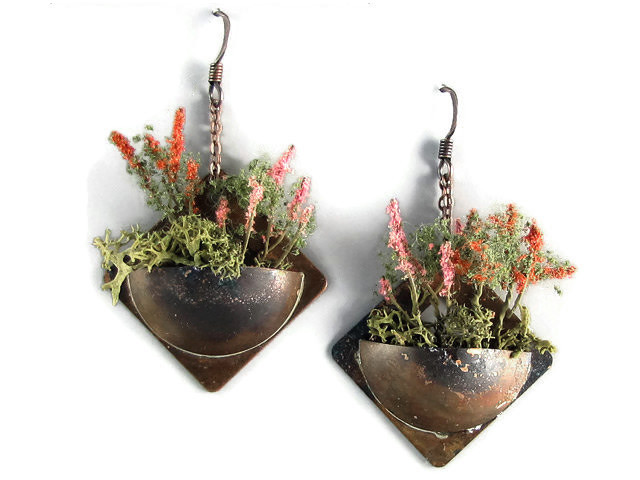 Decided the book will have to wait. I'm working on too many projects at the moment. Spent several weeks doing nothing but writing tutorials that were being requested.
I'm also at the tail end of a large custom order. And I did another tweak on my
Jewelry Pricing Calculator
(that took all day).
Today, I plan to clean the studio and try to get some metalwork done. Not exactly sure yet what I'm making, but have a hankering for some solder work. Will probably save enamel day for when Dawn and I can get together this week.