I recently posted two new charm bracelets. These ones feature gemstones.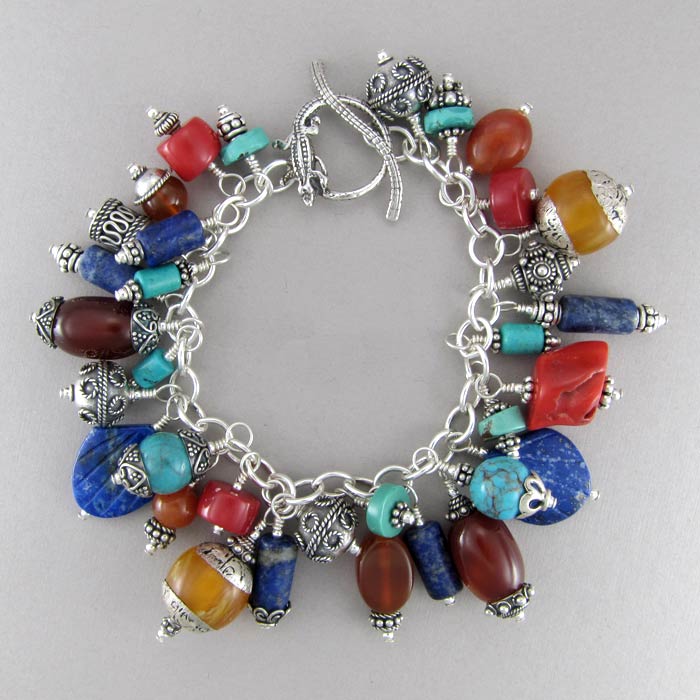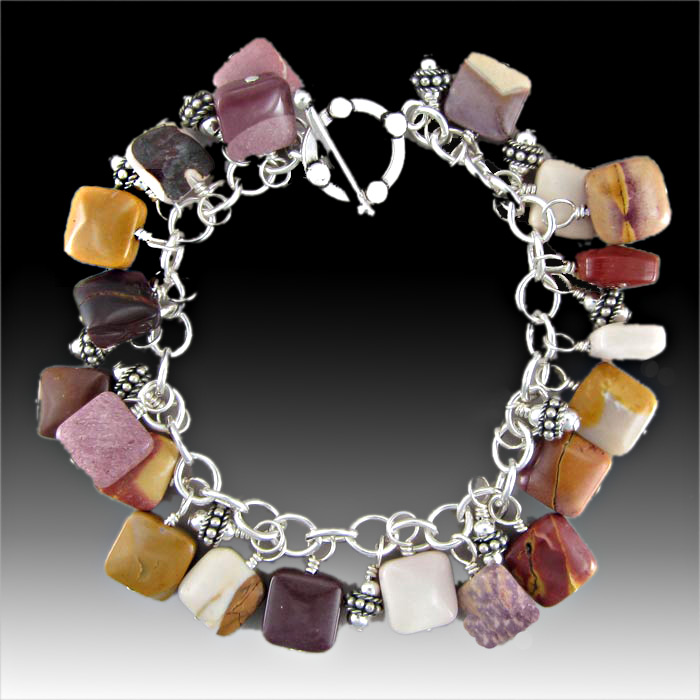 Stay tuned for two more charm bracelets coming soon that feature vibrant resin beads.
I love how this next piece turned out. Sometimes, when a design is very simple I worry that the piece will get lost in the crowd, but I'm not worried about this one being passed over. Alex's Lampwork beads are beautiful and the copper wire-wrapping really meshed well with them.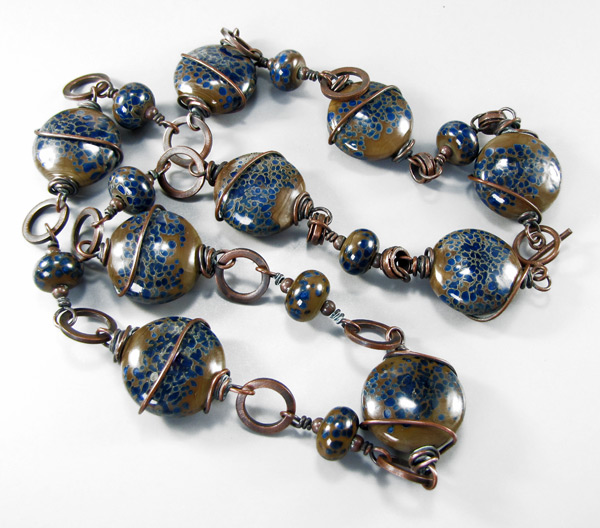 Listed a couple of hand-etched charms in my Etsy store.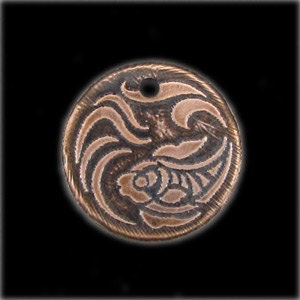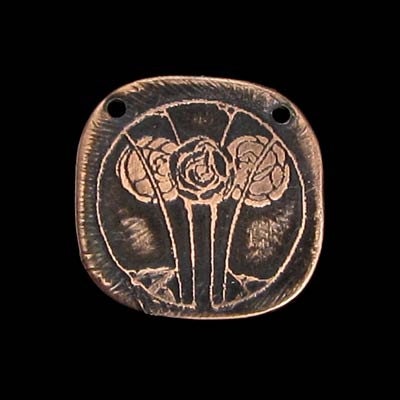 And I think I'll that for the upcoming holiday season I'll be offering custom portrait jewelry, similar to this piece I just made for my daughter's friends.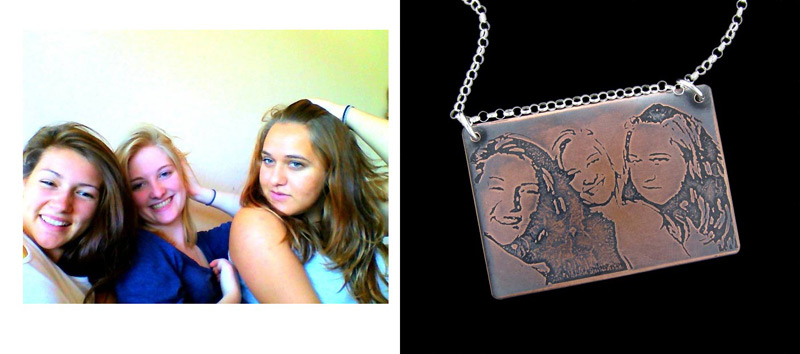 And for some hockey moms a few years back.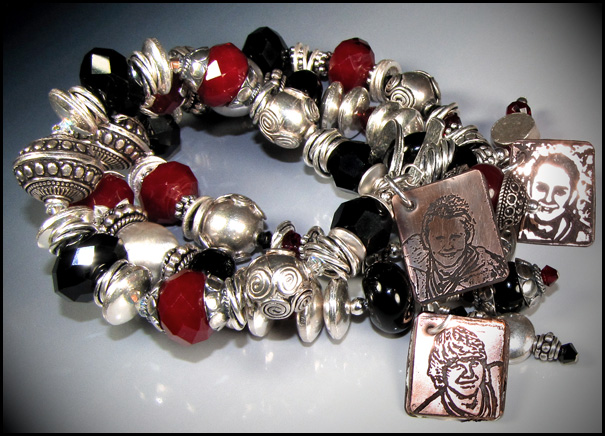 And yes, I plan to put the tutorial for this process in the book which I'm desperately trying to complete before the end of the year. Fingers crossed.