Back in May, I did an experiment with translucent enamels on textured pure silver. I made the flawed pendant (the silver was broken at the top) into a pendant that I wore without removing for a at least a month.
Just noticed today that some of enamel has come off.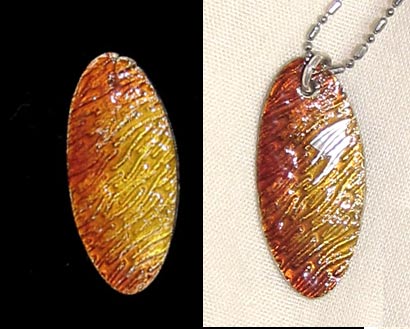 I'm going to agree with my good friend Patty and say it is most likely a case of me not cleaning the piece well enough before enameling.
The piece is small (maybe an inch tall) and counter-enameled on the back. This was sifted enamel and torch fired. Probably only one layer.
Alas, my enameling experiments won't continue for a few weeks now as I am working on a commissioned project.
As I work on this and other projects, I'm more clearly defining this mythical book I am writing. Well, the current writing part is not mythical… just the idea that I will one day publish it. I *plan* to, but it's a long time in the making and we'll just take it one day at a time with no promise of its end date.
What is it about? Kind of everything Laura knows about and works on. Aside from photo tutorials on lots of techniques (etching, Viking knit, torch enameling, patina, bead weaving, etc), I am including little bits of info along the way about storage, purchasing, testing, designing, etc.
The wildlife (such as it is) continues to entertain me. The fox has turned into four foxes and don't seem nocturnal at all. Things I have learned about foxes this year. They growl and they climb trees.
I think this is the mom…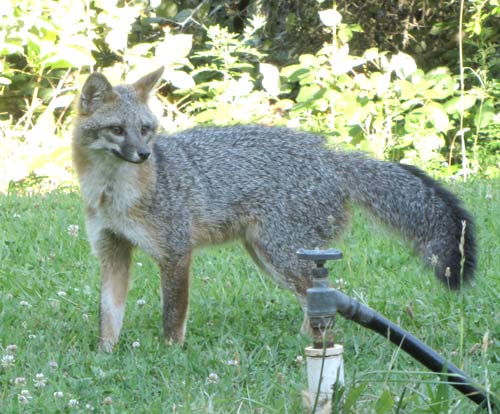 And these are the babies…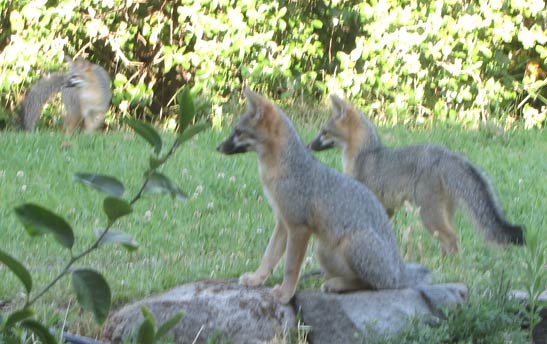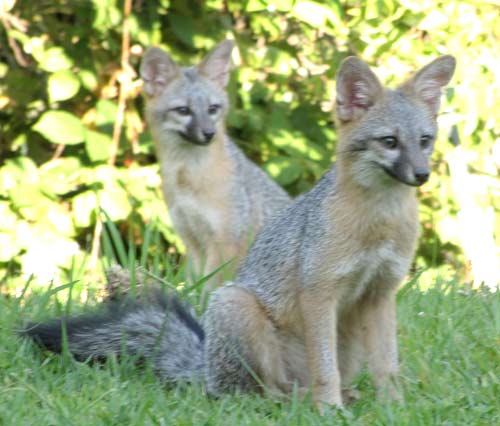 When it gets really hot, they seem to enjoy drinking the cats' water…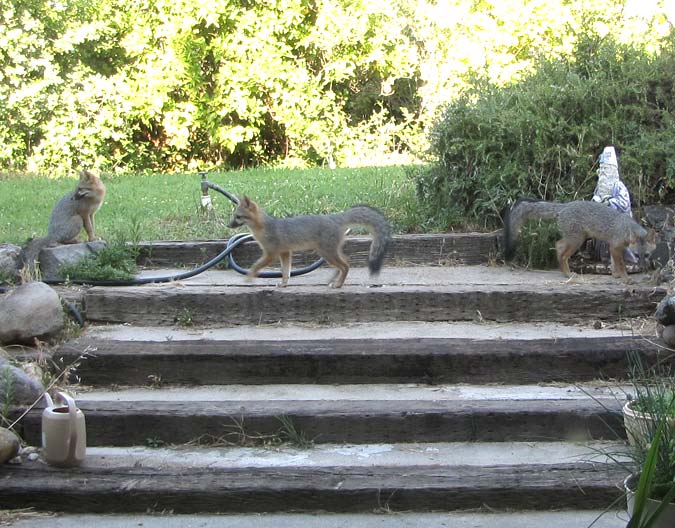 We leave them alone, and so far they've left us alone. I caught one of the pups trying to play with one of the cats, but it happened to be the same day the deer were in the yard and the deer went after the cat which broke up the cat and fox game, thank goodness.
Here's one of the baby deer in the driveway…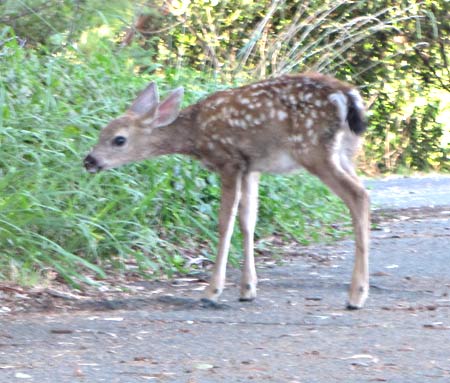 Well, that's it for tonight. I've been busy with the kids this past month… helping them to get situation with hockey and school (still some situating to be done, but we're getting there). Learning a lot about the college system… trial by fire mostly, I'm afraid.
But we're taking things one day at a time and so far so good.
With a little luck, I'll be back tomorrow to show you a few of my latest creations.