MY MANNEQUIN
Yesterday I spray painted my mannequin. I'm okay with pale skin, but she was as white as a sheet of paper and it made way too reflective for photographs.
The color I ended up getting wasn't actually that much darker than white-white, but I think even a little darker makes a huge difference.
Here are some before and after shots.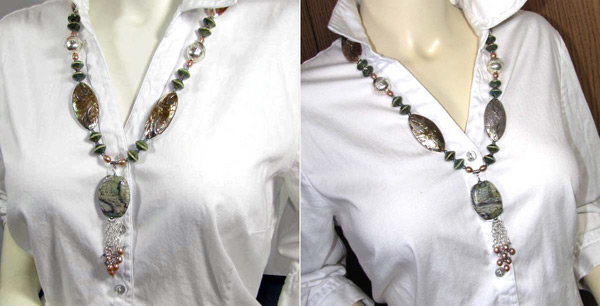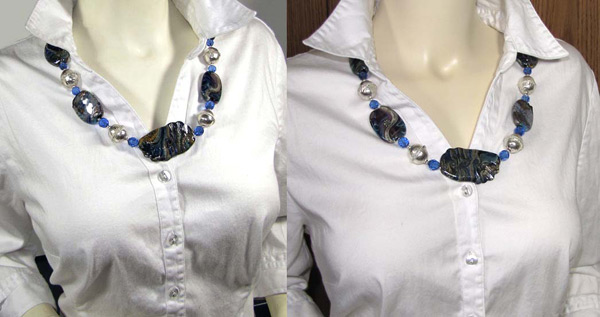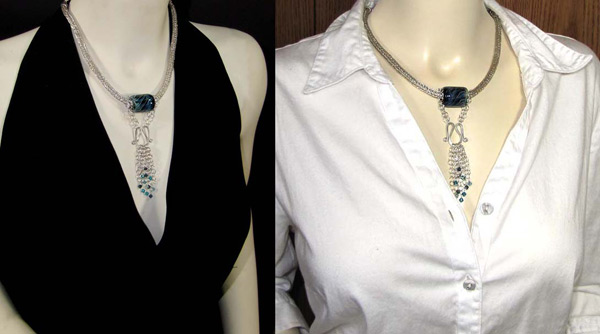 As you can see, the change isn't drastic, but it is enough for me to now be able to color correct without watching out any of the mannequin's contours. No more zombie effect.
She is a bit shiny though, and I tried applying some make-up powder, but to no effect. I'm afraid to mess with her any further though… mannequins aren't cheap.
LINKS!!!
I have a new page on my website. I want to share some of my favorite websites with my friends so here you go:
Click here for the new "Links page"

THE BOOK
As some of you know, I'm in the process of finishing up a book on jewelry making. I set up a form for anyone to ask a question they may have about the process of jewelry making and/or to add a helpful tip or bit of advice.
Click here for the form
.
NEW ITEMS
I have recently started using these table purse hooks when I go out. I *LOVE* the ability to hang my purse on the table's edge… no more waiters running into the back of my chair and knocking my purse off… no more putting my purse on the floor only to discover someone spilled root beer there earlier in the day… and no more tucking my purse in some out of the way place and then forgetting about it. Eek!
I kept for myself the first one I made, but here are
two others
I'm offering for sale. Made with artisan Lampwork glass, of course.