New Bracken Designs Listings
Some new listings include a page full of
stacker bracelets
(except for the ones that sold already).
A stacker bracelet is a bracelet that works just as well as a stand-alone piece as it does when worn in combination (stacked on the wrist).
Stacker bracelets generally have evenly sized beads in a simple pattern, rarely have a focal or counterweight charms, and they are not adjustable.
This is what they look like when stacked: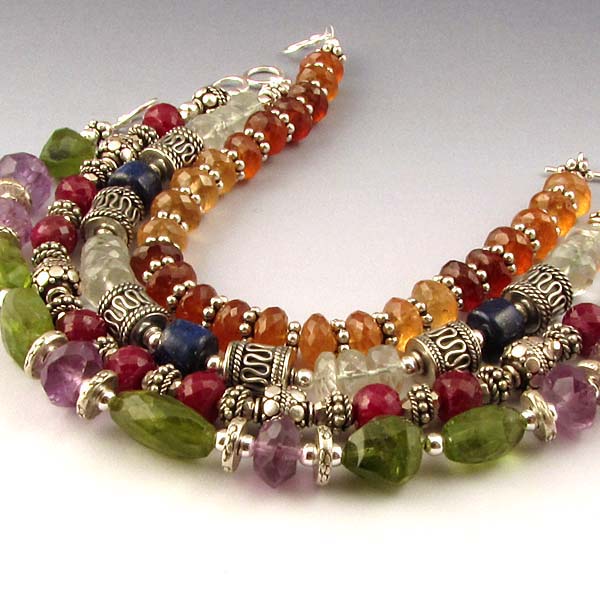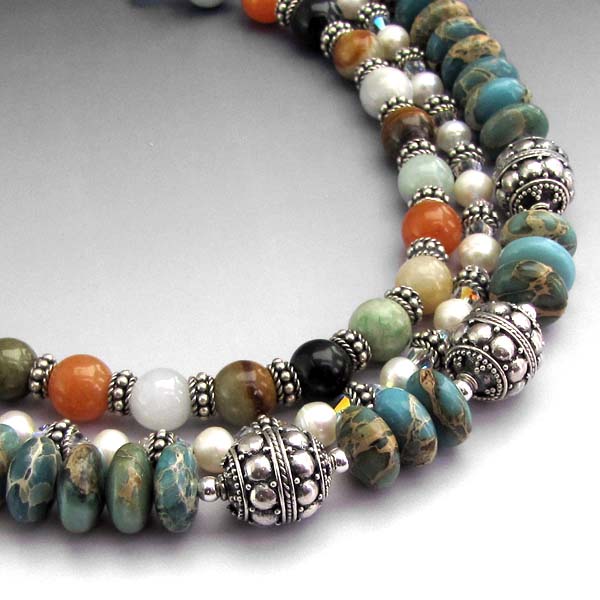 One of the two new items I'm really excited about is this pair of earrings…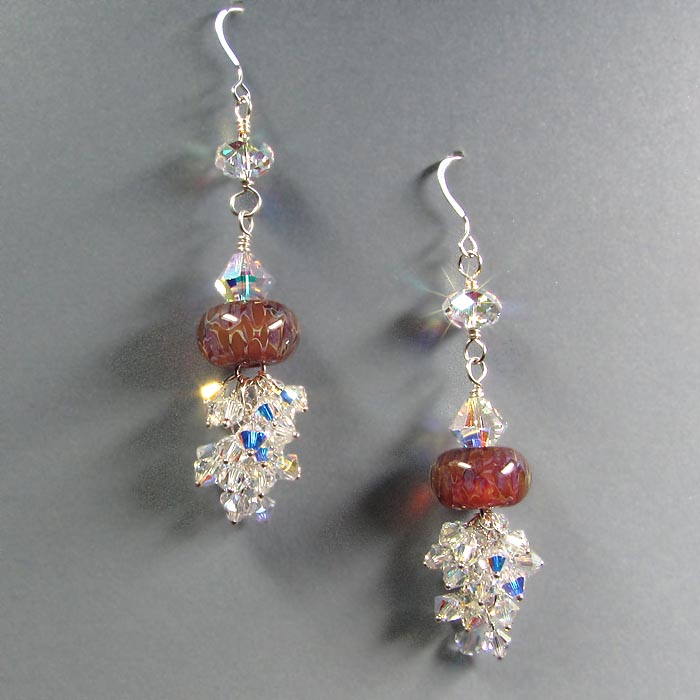 … because I'm also offering
kits to make your own
…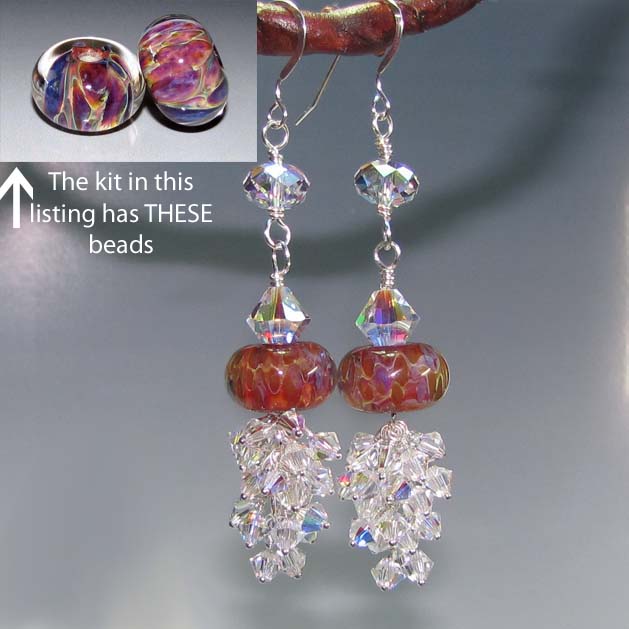 … as well as
just the tutorial
(without the kit).
Swarovski Color Chart
I try to remember to share my resources with you (when I think of it). Here's one I've been using a lot lately…
Swarovski Crystal Color Chart by FusionBeads.com
Another DIY Light Box
Thank you, Bill Huber, for taking the time to share this with us.
Click here
for instructions (including photos) on how to craft a homemade light tent for photography.
And with that, I bid you farewell… until next time!