Wow… that was an eventful few weeks!
Since I've been gone I:
Took a class in metal-etching
Shopped at BABE (Bay Area Bead Extravaganza)
Had a partial Matrixectomy with chemical burn
Decided never to do that again because it's week #3 and I'm still in a lot of baby-wa-wa pain
Had a mammogram (negative)
Had a mole biopsy (negative)
Had some lab work (blood sugar levels and cholesterol all okay)
Found out I have allergies (to like dust and pollution) that affect my sinuses (not a surprise)
And lots more stuff that ate up my days
But I finally have a few new listings, including some of my new-learned techniques (metal etching and Viking knit).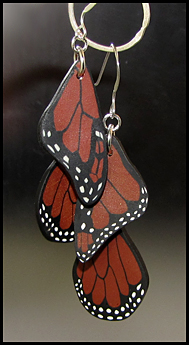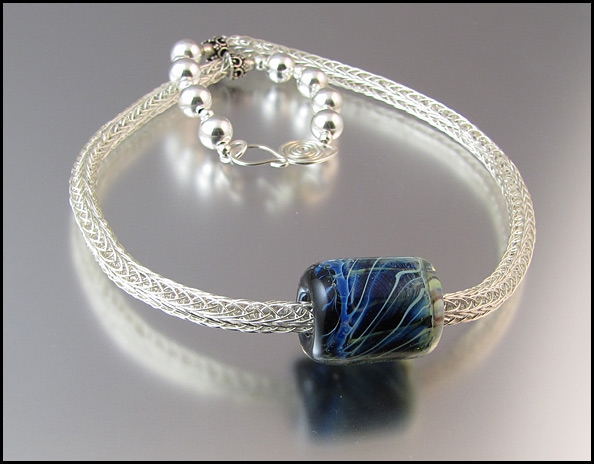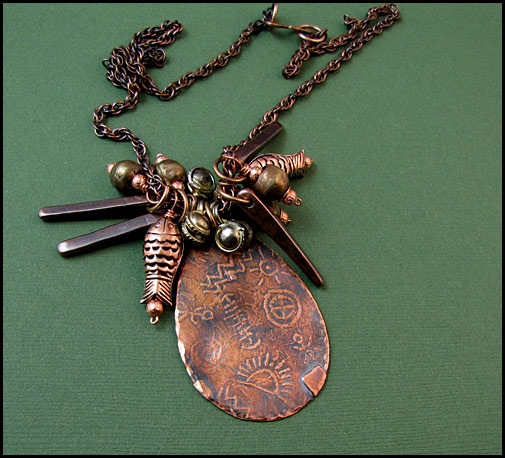 The other etched metal necklace I listed already sold… yay!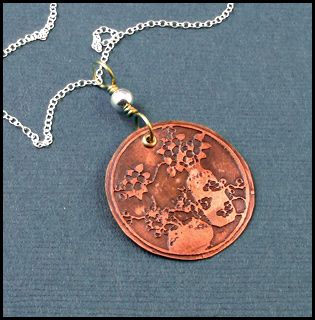 Monica and I look forward to our first experiments with metal etching (outside of the classroom) this weekend.
Did I show you my first riveting attempts?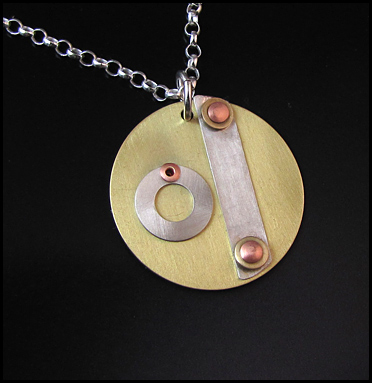 Oh yeah, I think I showed that to you when it was still on my work bench.
The other night at Monica's practice I made a charm bracelet (listing soon) and some tri- and quad-gemstone necklaces. Then I tried to learn a new chain maille pattern. It turned out okay and I will have another bracelet to list soon… I'm thinking, however, of making it a "change-a-bead" kind of bracelet.
Monica's at work at the moment and Gabe's team plays in half an hour… I should be able to watch it live, but we'll see… last weekend they had technical difficulties.
Tomorrow, I'll ship orders in the morning then take Mon to her community service work… then it's a game in Fremont and a post-game potluck.
Sunday will be for METAL ETCHING! Whoohoo!!! Monica's dying to try out her idea.
I wrote three different blog entries comparing the purchase of knock-off Gucci/Tiffany/Rolex to knock-off beads and jewelry. Decided to delete my post. :-)
Anyway, I've got orders to package and post, so TTYL!
Oh Judith, thanks for your comment. I got my silver riser
here
.
Best Menopause Question Ever

Question: How many women with MENOPAUSE does it take to change a light bulb?
Woman's Answer: One!
ONLY ONE!!!! And do you know WHY? Because no one else in this house knows HOW to change a light bulb! They don't even know that the bulb is BURNED OUT!! They would sit in the dark for THREE DAYS before they figured it out.
And, once they figured it out, they wouldn't be able to find the #&%!* light bulbs despite the fact that they've been in the SAME CABINET for the past 17 YEARS!
But if they did, by some miracle of God, actually find them, 2 DAYS LATER, the chair they dragged to stand on to change the STUPID light bulb would STILL BE IN THE SAME SPOT!!!!! AND UNDERNEATH IT WOULD BE THE WRAPPER THE FREAKING LIGHT BULBS CAME IN!!! BECAUSE NO ONE EVER PICKS UP OR CARRIES OUT THE GARBAGE!!!! IT'S A WONDER WE HAVEN'T ALL SUFFOCATED FROM THE PILES OF GARBAGE THAT ARE A FOOT DEEP THROUGHOUT THE ENTIRE HOUSE!! IT WOULD TAKE AN ARMY TO CLEAN THIS PLACE! AND DON'T EVEN GET ME STARTED ON WHO CHANGES THE TOILET PAPER ROLL!!!
I'm sorry. What was the question?
see more
Lolcats and funny pictures
see more
Lolcats and funny pictures