NEW JEWELRY LISTINGS
Got some listings up. Already sold four before I even had a chance to show you. This amazes me seeing as how much I struggled with my photography this past week. Ugh! It was like pulling teeth and I still didn't get any really good shots.
Here are some of the listings so far (click a pic for more info):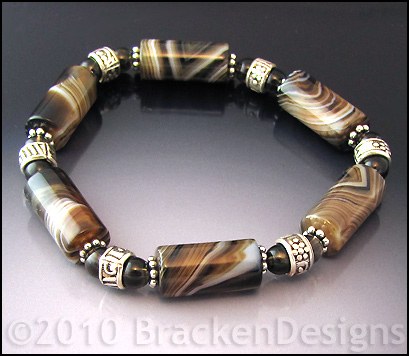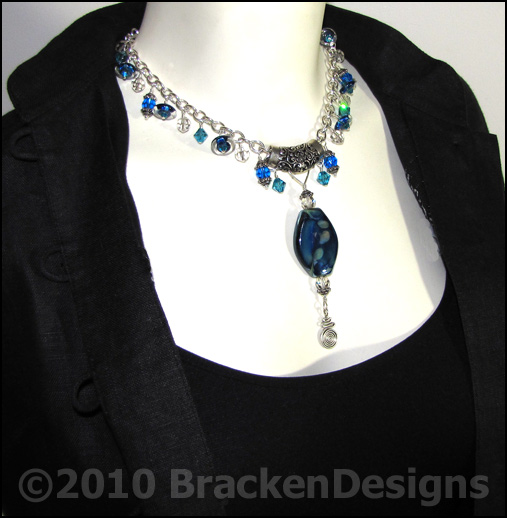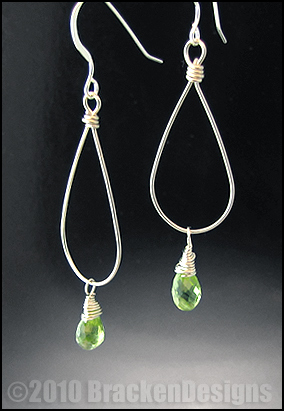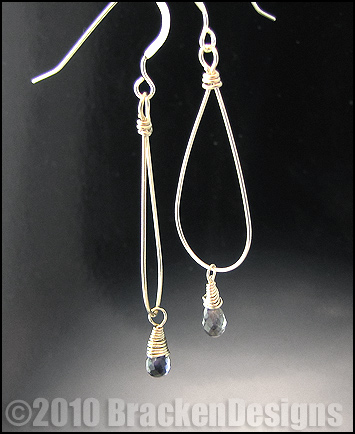 I also put a couple on
my eBay
that I may or may not list on my website (it's all so time-consuming)…
I made (and sold) my first steampunk/industrial piece. Cold rivet connections!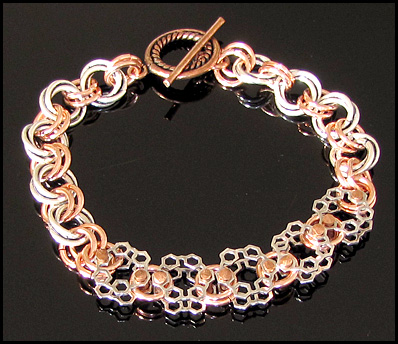 And I sold both of the necklaces in that style I like that's "over the head, no clasp". I'll probably make more of those this week.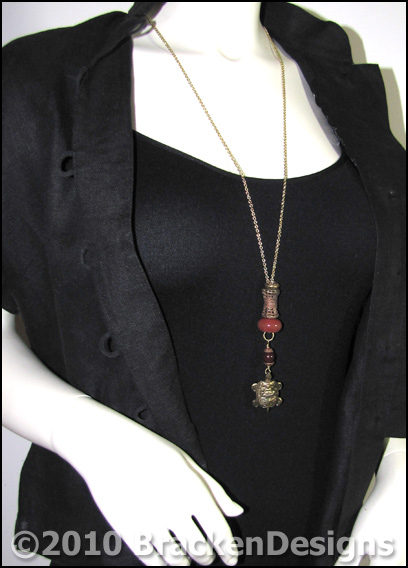 SLEEP
My new thing… getting eight hours of sleep each night. I've done it three nights in a row now. I hope I can continue even when the kids return.
Did you know: It's impossible to tell if someone is really awake without close medical supervision. People can take cat naps with their eyes open without even being aware of it.
Did you know: Scientists have not been able to explain a 1998 study showing a bright light shone on the backs of human knees can reset the brain's sleep-wake clock.
Did you know: Seventeen hours of sustained wakefulness leads to a decrease in performance equivalent to a blood alcohol-level of 0.05%.
Did you know: The NRMA estimates fatigue is involved in one in 6 fatal road accidents.
Did you know: Teenagers need as much sleep as small children (about 10 hrs) while those over 65 need the least of all (about six hours). For the average adult aged 25-55, eight hours is considered optimal
Did you know: According to a December 2004 University of Chicago study published in the Annals of Internal Medicine, partial sleep deprivation alters your level of hunger hormones, making you not only hungrier all day, but seriously jonesing for calorie-dense, high-carbohydrate fare.
Figured I'd give it a try.
SALES
Who shops at
Harbor Freight
? Here's a
20% off coupon
good until July 16th.
Also, if you sign up for their newsletter, you get coupons (constantly… is that good or bad?). Like this
Benchgrinder with Flexshaft for $29.99
. Keep in mind, however, that heavy duty work may require high quality tools.
This is NOT the coupon… click on the above link for the coupon
Oooh, how about a
tumbler
?
This is NOT the coupon… click on the above link for the coupon
ArtBeads
is having a 4th of July Sale. You can also get exclusive coupons and specials if you sign up for their newsletter.
Speaking of ArtBeads… they have a page of ideas called
"Mommy and Me"
featuring different craft projects y'all might want to do over the summer.
OttoFrei
has a sale that ends tonight at midnight (sorry for the late notice). 5% of your entire order by using the word "SHOW" in the coupon code section at checkout.
They have
Foredom FlexShaft kits
at pretty low prices (ends tonight at midnight, though).
Their low price on the
Pepe Jump Ring Maker
also ends soon.
Fetpak
is a place I've used several times in the past for purchasing packing supplies in bulk. Free shipping within the 48 contiguous U.S. states!
They have a lot of goodies in their
closeout
section, too.
And check out the spotlight specials.
see more
Lolcats and funny pictures
see more
Lolcats and funny pictures
see more
Lolcats and funny pictures