B.A.B.E.
Going to
BABE
(Bay Area Bead Extravaganza) this weekend…. Starting tomorrow, with a class on color and patina. Have a shorter class on Saturday on… um… oh yeah, torch enameling. Will spend some time Saturday morning wandering around the bead show with Alex. I may go back Sunday if I don't get a chance to see everything (or everything I want to see) on Saturday.
Since
I'm not buying BEADS for jewelry making this year
, the only things I can buy at BABE will be tools, findings, spacer beads, and focals for my own personal use.
THE NECKLACE
In light of that, I think I should get started on… MY NECKLACE.
What is "my necklace"? Over the years, I've collected some really neat Lampwork beads… ones I wanted to keep for myself, rather than use in jewelry I sell. But… it seemed a shame to keep these fabulous beads stuck in a box or a drawer and I didn't feel much differently about putting them on display somehow in my house/apt… I mean, c'mon, how many people come over? Ha ha ha!
So… I thought I'd make them all into a necklace. Yeah, I know it won't like MATCH or anything, but it would make ME feel good to have all those beauties around me. I mean, afterall, what's the point of collecting something unless the object(s) brings you happiness.
So I'm thinking of wire-wrapping with heavy gauge sterling, just one bead after another. I may alternate large beads and smaller beads, but that's probably it for variation or pattern.
NEW JEWELRY
Here's what's left of the new listings (sorry I was late in posting them here)…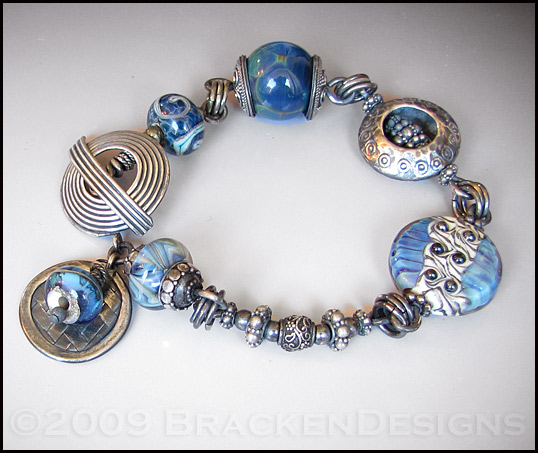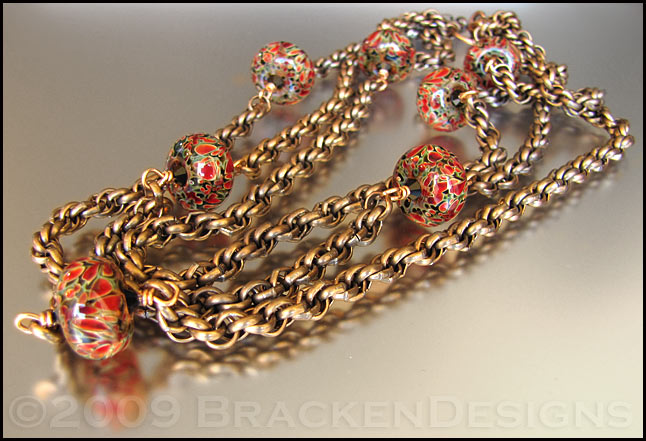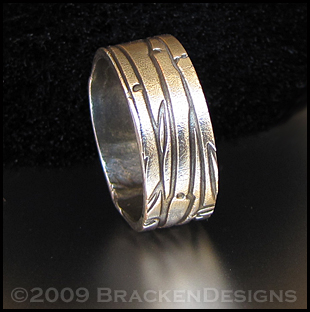 Got some copper rings in the mail today (thanks, Karen!) for a project that a handful of LE'ers are participating in. Don't have a clue yet what I want to make… maybe I can put some thought to that tomorrow.
TV
I'm watching a documentary at the moment about the 2012 predictions. I don't personally believe anything too significant will happen then but it's interesting to hear all the science and history that marks the occasion.
The Sharks are on in half an hour. They play Dallas. Hope it's as good a game as the last one we watched (and how fabulous that Mon, Gabe and I all got to be together to watch that last game!). A co-worker is going to tonight's game… it's her first hockey game ever. :-)
At nine is Supernatural.
Anyway, I'd better go now. Want to straighten up the apartment a little so it's clean during the weekend.
Before I go… I just wanted to show you what I think of as fabulous precision (and awesome beauty)…
Gina beads!
TTYL!
see more
Lolcats and funny pictures
see more
Lolcats and funny pictures
see more
Lolcats and funny pictures
see more
Lolcats and funny pictures
see more
Lolcats and funny pictures
see more
Lolcats and funny pictures