MOVIES
Watched an odd movie last night…
The Lady in the Water
.
Watched a riveting documentary today.
Little Man
.
This baby was less than one pound (less than 500 grams) when he came out of a human and into the world. Honestly, it is like this fetus (removed from the mother's uterus 3½ months early due to the mother's health) had his pregnancy outside of the womb.
This is a movie filled with moral questions for the viewer to muse upon.
JEWELRY
Took photos. Miss my wrist model… but I think this week's bracelets are pretty large and those always end up looking funny on Monica… her wrists are so small. Not, however, small enough to model the very small bracelet I made this week.
Not yet photographed (because I'm still putting the finishing touches on) is a very strange (IMO) necklace… an odd assortment of beads including Hematite, Shell Pearl, Lampwork, Pyrite, Agate, oxidized copper and oxidized silver.
Anyway, here's a sneak preview of this week's listings…
My first pure silver ring (and it's gonna be really inexpensive!)…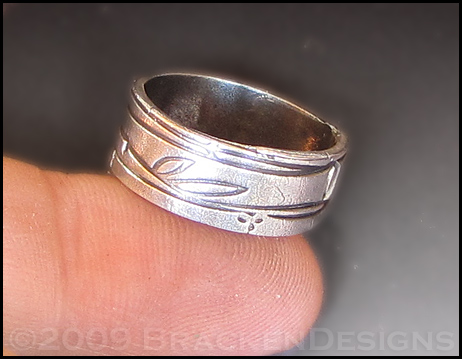 I love this copper and Lampwork necklace…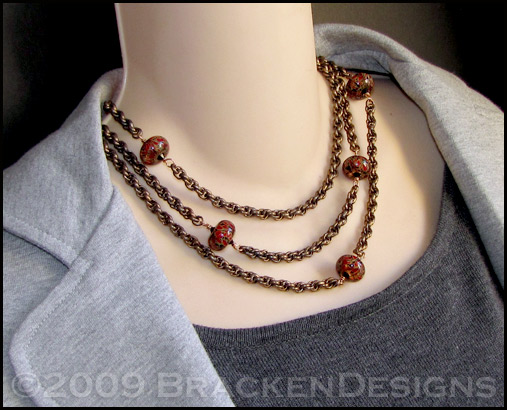 WEEKEND
This was a quiet and productive weekend. I got to see Monica play one game (they won), but otherwise I stayed here… organized and made jewelry.
Also, like I said, watched some tv (a rarity for me). Watched some good documentaries… I love documentaries. If I could only have one channel, I'd have Discovery Channel. I also watched some schlock tv (while I was organizing), like The Mummy 2 (or whatever it's called).
see more
Lolcats and funny pictures
see more
Lolcats and funny pictures
see more
Lolcats and funny pictures
see more
Lolcats and funny pictures
see more
Lolcats and funny pictures