Oh goodness... I am SO tired today. Well, "sleepy" is probably a more appropriate distinction. I may very well go home after work and just crawl into bed; I feel that's completely possible. It would mess me up seriously for that evening and/or the next day, but... hm...
Hockey
Anyway, Mon's pads arrived last night. She used them on the ice at Vacaville. They are a LOT taller, narrower, and lighter than what she's used to so there will definitely be a learning curve. She has a practice tomorrow night so hopefully she'll just start to feel more and more comfortable each time she goes out with them. I don't know yet if she's going to wear them to her team's first game(s) the following weekend (no games for her this weekend). And I am still in the dark about going or not going to Valencia with Gabe for his first CAHA weekend. Blah!
Jewelry
I did get one new piece listed today (had a bunch end so had to put SOMETHING up at auction). I rather like it. It's a bit different, so I think it's a design I'll continue to play with a bit in the near future.
TV
Tonight is
Supernatural
night. Yay! Until then, we'll probably watch hockey.
I'm up to episode 1 of season 2 in the
LOST
series.
Web Stuff
Got Mike's website moved over from ValueWeb to HostMonster. Gah! What a frikkin' nightmare PITA. It only took me 5 days of back and forths. Ugh! But there's no point in him doing all this work and promotion on a site that isn't going to be his permanent URL.
Cathleen
Hey look! You get your own section! Ha! Actually, I'm at the end of my day and only have a second, but wanted to quickly respond to a previous comment. When I raved about your artwork (so inspiring!) and mentioned the photos, you said you photoshop the paintings into nice pictures of room layouts. That was going to be my second guess and I think it's splendid. As a matter of fact, if someone takes you down, they'll have to take me with you because if I ever get off my rear and start offering some of my wall work for sale I want to do the same thing (if you don't mind).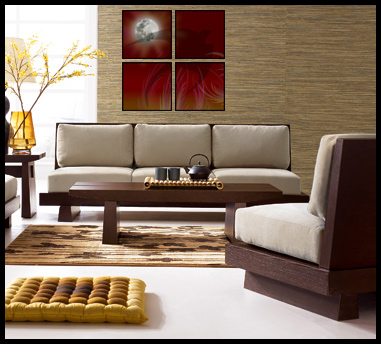 Okay, gotta go... TTYL!